eNews Feb 12 2016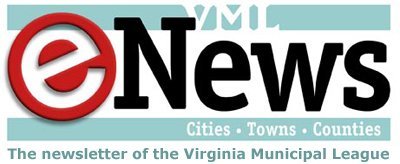 Friday, February 12, 2016 - 08:15am
Airbnb showdown scheduled for Tuesday
Senate Finance Committee members will vote Tuesday on legislation (SB 416) to establish Airbnb operations throughout Virginia.  The bill's provisions deliberately supersede and preempt state and local taxation and land use laws and ordinances, replacing them with new paradigms that are either unenforceable or unfair.
Senator Jill Vogel who is the bill's patron asked the Senate Finance Committee yesterday to carry over her bill until next Tuesday.  She promised the committee that she would work through the weekend to come up with a "perfect" bill.  Under the General Assembly's governing procedures, Tuesday is the last day that the Senate Finance Committee can act on a Senate revenue bill.  Although on the Finance Committee's agenda for Wednesday and then again on Thursday, no testimony or presentations on the measure took place.
The House of Delegates has already passed its version of the Airbnb legislation (HB 812).  The House bill is awaiting action in the Senate General Laws and Technology Committee.  It is likely that HB 812 will eventually be amended to conform to the provisions the Senate may adopt, assuming that SB 416 is reported out of the Senate Finance Committee.
VML urges members to oppose SB 416, and inform their Senators to do so.
Senate Finance Committee
Senator Thomas Norment – Email:
district03@senate.virginia.gov
, Phone: (804) 698-7503 Senator Emmett Hanger – Email:
district24@senate.virginia.gov
, Phone: (804) 698-7524 Senator Janet Howell – Email:
district32@senate.virginia.gov
, Phone: (804) 698-7532 Senator Richard Saslaw – Email:
district35@senate.virginia.gov
, Phone: (804) 698-7535 Senator Louise Lucas – Email:
district18@senate.virginia.gov
, Phone: (804) 698-7518 Senator Stephen Newman – Email:
district23@senate.virginia.gov
, Phone: (804) 698-7523 Senator Frank Ruff – Email:
district15@senate.virginia.gov
, Phone: (804) 698-7515 Senator Frank Wagner – Email:
district07@senate.virginia.gov
, Phone: (804) 698-7507 Senator Ryan McDougle – Email:
district04@senate.virginia.gov
, Phone: (804) 698-7504 Senator Jill Holtzman Vogel – Email:
district27@senate.virginia.gov
, Phone: (804) 698-7527 Senator Charles Carrico – Email:
district40@senate.virginia.gov
, Phone: (804) 698-7540 Senator Kenneth Alexander – Email:
district05@senate.virginia.gov
, Phone: (804) 698-7505 Senator Mark Obenshain – Email:
district26@senate.virginia.gov
, Phone: (804) 698-7526 Senator George Barker – Email:
district39@senate.virginia.gov
, Phone: (804) 698-7539 Senator Siobhan Dunnavant – Email:
district12@senate.virginia.gov
, Phone: (804) 698-7512
Senate passes party ID bill; House proposals fail
A Senate bill that would require political party identification on local ballots for candidates nominated by a political party passed the Senate on Feb. 8.  The vote on SB 767 (Suetterlein) was 24-16, with the yeas and nays as follows:
YEAS – Black, Carrico, Chafin, Chase, Cosgrove, DeSteph, Dunnavant, Ebbin, Garrett, Hanger, McDougle, McPike, Newman, Norment, Obenshain, Reeves, Ruff, Stanley, Stuart, Sturtevant, Suetterlein, Surovell, Vogel, Wagner–24.
NAYS – Alexander, Barker, Dance, Deeds, Edwards, Favola, Howell, Lewis, Locke, Lucas, Marsden, McEachin, Miller, Petersen, Saslaw, Wexton–16.
A House Privileges and Elections subcommittee tabled HB 258 (LaRock), another bill that would have required a party identification in local elections, at a Feb. 11 meeting.  Earlier in the session, the subcommittee tabled a similar bill, HB 275 (Pogge).
VML contact: Mary Jo Fields, mfields@vml.org
State revenue collections surge in January but still lag revenue forecast                     
Secretary of Finance Ric Brown released yesterday information showing January's revenue collections rose 6.6 percent.  The growth was due to upswings in payroll withholding, individual estimated payments, and fewer individual tax refunds being issued.  On a fiscal year-to-date basis, total revenue collections increased 2.4 percent through January, lagging the revised FY 2016 revenue forecast calling for 3.2 percent growth and creating doubt as to whether the forecast will be met.
The House Appropriations and Senate Finance Committees will report their amendments to Gov. McAuliffe's budget bills on February 21.  The question they will wrestle and decide by that date is how reliable is the official revenue forecast.  In truth, the answer to that question may not be easily found in that the actual collection numbers are subject to differing interpretations.  The answer may also depend on whether or not the legislature has an appetite to loosen the "collar" imposed by the McAuliffe administration on non-withholding revenue collections.  Because non-withholding collections are considered by the General Assembly's money committees to be "volatile," the governor's budget team opted to cap the projections despite the forecast model's higher findings.
This is a debate that goes beyond the interest of policy wonks.  If the House Appropriations and Senate Finance Committees lower the FY16 revenue forecast, the impact will reverberate in the 2016-18 revenue forecast.  Here are the numbers.
Tax Source

January
over/under January FY15

YTD
over/under
FY15

Projections
for
FY 2016

Individual Income Tax Withholding (63% of GF revenues)

4.7%

2.6%

4.1%

Individual Income Tax Non-withholding (17% of GF revenues)

8.3%

5.8%

1.9%

Individual Tax Refunds

(50.7%)

(9.6%)

3.7%

Sales and Use Tax (19% of GF revenues)*

(0.9%)

3.3%

5.0%

Recordation Tax (2% of GF revenues)

(4.5%)

8.9%

7.7%

Corporate Income Tax (4% of GF revenues)

2.3%

(18.7%)

(9.5)%

*includes accelerated tax collections; otherwise YTD collections are 1.2%
Path opens for local access to state run health insurance pool
Local governments and school divisions could gain access to a pooled health insurance program run by the state under legislation moving through the General Assembly.
SB 364 (Chafin) would allow the state Department of Human Resource Management to establish a plan or plans similar to the state employee plan. The difference between this approach and The Local Choice program is that the plan could include a single rate for all participants, instead of individual rates.  Pool participants would be subject to experience adjustments to help minimize the effect of adverse selection.
The bill is on the Senate floor.
VML contact: Mary Jo Fields, mfields@vml.org
FOIA bills
Delegate Morris had several bills on Thursday most notably HB800 and HB801 that were not reported.  HB800 would have required all public bodies to record closed sessions and take minutes, and HB801 sought to prohibit the assessment of a "fee."   His goal on HB801 was to rip apart stormwater fees. VML expects that we will see a similar version of this bill next session.  He also asserted that locally imposed fees should be treated as "taxes."
The House General Laws Committee addressed a number of FOIA bills that were problematic for localities; sending most to the FOIA council for studying.  HB817 (LeMunyon) and SB494 (Surovell) both are still alive and designed to put the FOIA law back to what it was before the Department of Corrections vs. Surovell.    The language is still changing, but that is the goal.
Grievance procedures
This morning, HB1293 (Hugo) failed to report out. This was the employee grievance bill which would have required most localities to draft new grievance procedures.  Thank you to everyone who contacted delegates on this matter. It made a difference.
Wireless infrastructure/local control
HB1347 (Heretick) was a bill that would have exempted wireless communication infrastructure from a significant amount of local control and fees.  In place of Delegate Heretick's bill, Delegate Kilgore has created a study group to look into issues related to wireless communication infrastructure.  This bill came at the behest of Sprint and Verizon opposed it.  The study group will consist of 3 local government employees, 3 wireless carriers and 3 state representatives.  If you are interested in participating, please let VML know.
HB883 (Habeeb) is related to telecommunications infrastructure and was amended to include Electrical Cooperatives as defined in chapter 9 of Title 56 of the state code.
Non-conforming businesses
HB367 (Davis) is a non-conforming use bill that allows a business that has operated legally for over 15 years and is currently non-conforming to continue its non-conforming use subject to local approval but without a fee.  It is permissive, so a locality would have to create this exception.
Voucher, virtual school bills reported
Two bills touted as broadening parental choice will be voted on by the House Appropriations Committee at its Friday afternoon meeting.  The committee approved similar bills last year, so committee approval is likely.
The substitute for HB 359 (LaRock) would allow parents of students with disabilities to apply to their resident school division for a Parental Choice Education Savings Account, which would consist of the per pupil state SOQ funding and state special education funding for a student in that jurisdiction. The parents could use the funds to pay for a variety of items, including tuition at non-sectarian or sectarian schools, educational services, transportation, supplies and "other goods and services" necessary for education.
The school division would have some heavy lifting under the bill, in that it would be responsible for receiving, evaluating and making decisions, within some fairly tight deadlines, on applications for the program.
Similar legislation died on the Senate floor in the 2015 session.
Students could participate in a full-time, on-line virtual school under HB 8 (Bell, Richard), which will also come before the House Appropriations Committee for approval on Friday afternoon.  The bill requires the average state share of Standards of Quality per pupil funding for each enrolled student to be transferred to the virtual school.
VML contact: Mary Jo Fields, mfields@vml.org
Workers' compensation bills fail
Several bills would have added various cancers to the list of conditions presumed to be tied to employment for determination of eligibility for workers' compensation benefits for public safety officers. All of these bills were killed in committees in the House and Senate this year.  Bills that would have expanded benefits or brought additional employees under the Line of Duty Act also failed to be reported, or were carried over for the year.  Carrying over bills is sometimes a polite way of killing measures.
VML contact: Chris LaGow, chris@lagowlobby.com
Medical fee bills move forward
Compromise legislation directing the Workers Compensation Commission to establish fee schedules for the payment of medical services under the workers' compensation program is moving through both houses.  HB 378 (Farrell) will be before the House Appropriations Committee at its Feb. 12 meeting and SB 631 (Wagner) has passed the Senate. The regulations establishing the fee schedules would be effective Jan. 1, 2018. VML has a legislative position supporting the establishment of fee schedules.
VML contact: Chris LaGow, chris@lagowlobby.com
Proposed changes to hybrid retirement program carried over
Legislation that would have adjusted the contributions employers and employees make under the hybrid retirement program will be continued to the next session.  HB 1072 (Jones) was intended to increase voluntary contributions to the defined contribution component of the hybrid plan. A House Appropriations Committee decided that the intent of the bill was better tackled by study group created under HB 665 (Howell).
HB 665 creates a Commission on Employee Retirement Security and Pension Reform to study the financial soundness of state and local pension plans and to make recommendations on compensation and benefits.  The House Appropriations Committee is slated to vote on the bill on Friday afternoon.
VML contact: Mary Jo Fields, mfields@vml.org
LODA reform bill watered down
Legislation to tighten the Line of Duty Act program is becoming looser under a substitute bill expected to be endorsed by the House Appropriations Committee at its Feb. 12 meeting.
The major change from the overview of HB 1345 (Jones) included in the Jan. 27 Enews is that employees currently receiving LODA benefits will see no changes in their health insurance coverage.  The bill introduced earlier this session had current and prospective LODA beneficiaries moving to Medicare at age 65.  This change will result in lower savings over the short run.
VML contact: Mary Jo Fields, mfields@vml.org
Studies
The following a round-up of studies relevant to local government. Staff contact: Kimberly Pollard, kpollard@vml.org
Summary: HJ 50 (Webert) would have requested the Department of Education determine, for each of the 95 localities that have adopted ordinances, to provide for the use value assessment and taxation of certain real estate and recalculate the Composite Index of Local Ability to Pay for each locality.
Action: The resolution was carried over in House Rules.
Summary: HJ 84 (Stolle) continues the study of recurrent flooding for two additional years and renames the Joint Subcommittee as the joint subcommittee on coastal flooding to more accurately reflect its mission.
Action: The resolution was reported from House Rules.
Summary: HJ 112 (Landes) will have the Department of Education do a two-year study on elementary and secondary education and study the need for revisions to, or reorganization of, the standards of quality.
Action: The resolution was reported from House Rules and referred to House Appropriations.
Summary: HJ 160 (Orrock) the Department of Health will study procedures for dog and cat licensing.
Action: The resolution was reported as amended from House Rules.
Building Resilient Communities – March 22-23
VML is partnering with Resilient Virginia to host a two-day conference at the Richmond Convention Center to bring together stakeholders from state and local government, federal agencies, the private sector, universities, and the military to learn why resiliency is the next step to economic strength and community well-being in the face of increasing challenges from weather events, security disruptions, and health risks. The conference will provide examples of local governments who have already starting addressing these challenges by setting carbon emission reduction goals, promoting renewables in their communities, analyzing infrastructure vulnerabilities, and working to diversify and build their local economies.
The mission of Resilient Virginia is to provide residents, businesses and governments with the ability to adapt and thrive despite changing environmental, social, and economic conditions. Resiliency brings together many areas of community functioning which often operate independently. These include:
the built environment,
ecosystem services and the natural environment,
energy production,
food and water security,
emergency preparedness,
economic risk management,
health services,
transportation,
communication, and
education.
Through VML's Go Green Virginia initiative, many local governments and school divisions have already taken the first steps toward building community resiliency. Additionally, through the 324 Places Initiative, VML is working towards making our communities both more sustainable and resilient in the face of environmental, economic, and societal trends.
For more information and to register for the conference go to www.resilientvirginia.org
Social services petitions bill passes Senate
SB 417 (Vogel), a bill to allow local social services workers to continue to file certain petitions with the juvenile and domestic relations court, was narrowly approved by the Senate this week.  The bill now moves to the House.
The bill became necessary because a complaint filed last summer made it clear that local social services staff were going about this function without authorization in the Code of Virginia.  At the same time, the Code authorized other social services staff at the state level to file petitions.  SB 417 would provide this same authorization for local staff.
VML contact:  Janet Areson,  jareson@vml.org
Behavioral health transformation open comment period
Public comments will be accepted until Feb. 29 for a wide range of recommendations made by four "transformation" teams convened by the Department of Behavioral Health and Development Services.
The topics covered by these teams are:  adult behavioral health; children and adolescents; justice-involved individuals; and developmental disabilities.  The teams are made up of consumers, advocates, and people who work with these populations.
Since October 2014, these teams have been meeting to develop recommendations to improve Virginia's behavioral health and developmental services systems.  The teams' first set of recommendations came forward last spring and were presented in a series of public forums.  Launching from those initial recommendations, the teams went back to work and finalized a second round of recommendations in December 2015.  These recommendations are now available and open for public comment.
These recommendations and a webinar on the DBHDS website are available here. Also on this page, you will find the transformation team PowerPoints, recommendation themes, and a way to submit your feedback on the recommendations.
If you have any questions or comments about this process, submit them at PublicComments@dbhds.virginia.gov.