eNews Feb 10, 2017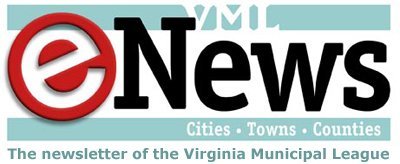 Friday, February 10, 2017 - 02:00pm
Oppose the checkbook bill
SB795(Sturtevant) This bill would require every locality and all school divisions to post on their website a register of all expenditures to include:
Vendor Name
Date of Payment
Amount
Description of type of expense to include credit card purchases
There were two amendments to the bill which would allow a locality to exclude personal information related to a court-ordered payment and information related to undercover law enforcement officers.  This bill should be in House Subcommittee Counties, Cities and Towns on Wednesday.
Your talking points
SB 795 is an unfunded mandate.

Even localities that already post their checkbooks on their websites may not meet the requirements of the bill.
If a locality uses a third-party vendor to process credit card payments, there is no efficient way to put online the information required under the bill because the detail would not be in general ledger or accounts payable systems.
This is an especially onerous bill for smaller localities that do not have the staff to handle these additional IT requirements.

All expenditures and related information is already available through the FOIA process, unless an exemption applies.
VML contact: Michelle Gowdy, mgowdy@vml.org
Support the short-term rental bill
SB1578(Norment) This bill provides further clarity to localities to ensure their ability retain the ability to regulate short-term rentals at the local level through a registration system.  A registration system would enhance the ability to collect legally required taxes.  Such clarity could provide a framework for reasonable ways to address the quickly growing short term rental market.   To quote part of Section E of proposed 15.2-983, "Except as provided in this section, nothing herein shall be construed to prohibit, limit, or otherwise supersede existing local authority to regulate the short-term rental of property through general land use and zoning authority."
Senator Norment's bill, in essence, recognizes local authority to reasonably address this activity while protecting the property rights of all citizens and the character of local neighborhoods. The bill could be heard as early as Tuesday afternoon in House General Laws; please contact your delegation and urge them to support this bill and to resist amendments that would be similar to provisions in last year's failed legislation.
House and Senate set the stage for budget conference
The budget amendment packages (HB 1500 and SB 900) proposed by House Appropriations and Senate Finance easily passed their respective chambers on Thursday.  The overwhelming votes of approval mean, at least initially, that each side is confident that their amendments are the right way to go. See overview of budget.
Although the conferees have yet to be chosen and even before each committee goes through the ritual next week of rejecting the other's amendments, the budget conference may informally begin as early as the weekend to hammer out a compromise.  In addition to the usual conference pressures the rumor mill in the General Assembly is buzzing that legislative leadership wants to adjourn at least one day earlier than Saturday, February 25.
This means localities must inform their delegations early next week about any money concerns.  Raising issues after the budget conferees come to agreement will not succeed.  To help VML members understand the differences between Gov. McAuliffe's introduced budget and the House and Senate amendments, VML staff have prepared this table.
If you have budget questions, please contact Janet Aresons (jareson@vml.org), Mary Jo Fields (mfields@vml.org), or Neal Menkes  (nmenkes@vml.org).
Legislative advances to go after delinquent local vehicle license fees
HB 1595 and SB 1211 are identical measures authorizing county treasurers to enter into reciprocal agreements with town treasurers to allow a town treasurer to collect delinquent local vehicle license fees or taxes owed to a county or a county treasurer to collect such fees or taxes owed to a town.  Local governing bodies must approve any agreement.  Current law does allow a treasurer from either a town or county to collect non-delinquent local vehicle license fees or taxes for the other authority.  The twin bills are advancing through the General Assembly.  HB 1595 is awaiting action in the Senate Transportation Committee.  SB 1211 has been reported out of the House Transportation Committee, and is on the House floor.
VML staff contact: Neal Menkes  (nmenkes@vml.org)
General Assembly considers allowing localities to impose transient occupancy taxes on overnight stays at state parks
Legislation (HB 1681) has been approved by the House of Delegates and awaits Senate floor action to allow a city or town to impose transient occupancy taxes on cabin rentals and campgrounds in state parks under the control of the Virginia Department of Conservation and Recreation.   A 1992 opinion issued by the Attorney General indicated that no local excise tax could be imposed without an authorizing statute.  HB 1681 addresses that concern.
The fiscal impact statement issued by the Department of Taxation says the bill will cost the Department of Conservation and Recreation almost $80,000 per year to administer.  In recognition of that cost, the Senate Finance Committee added language to the measure conditioning passage to the budget conferees providing an appropriation to cover the state agency's expenses.  In other words, if the state budget does not address the agency's costs, the bill will not take effect, even if passed by both chambers.
VML staff contact: Neal Menkes  (nmenkes@vml.org)
Party ID bill passes Senate
Make opposition known to House subcommittee
SB 1585 (Suetterlein) requires political party identification on local ballots for candidates nominated by a political party. The bill was passed by the Senate on Feb. 6 on a 23-17 (see tally at the end of this article).
Attention now turns to the Campaigns Subcommittee of the House Privileges & Elections Committee, which will meet Thursday, Feb. 16 at 4 p.m.  Please call members of the subcommittee in opposition to SB 1585. The members are Rush (Chairman), O'Bannon, O'Quinn, Miyares, Rasoul, Murphy, Cole. If anyone is interested in testifying at the meeting, please let Mary Jo Fields (mfields@vml.org) know.
Talking points:
This bill will affect most municipal elections. Only a handful of towns and less than half of the cities in Virginia have charter provisions that require that local elections either be non-partisan or that candidates get on the ballot through a petition process. SB 1585 will affect all other municipal elections.
There is not a Democratic or Republican way of responding to house fires, keeping the streets safe, enforcing the building code, or raising the funds to pay for the various services that the state requires localities to offer (and to pay for).
If local candidates are identified by party on the ballot, federal employees and members of the military would be prohibited from running for local office.
Political parties will be more active in city and town elections if the party label appears on the ballot.  Injecting partisanship in local government and increasing the possibility of political bickering will not improve local government.
Interested in how your Senator voted on SB 1585? Here's the tally:
YEAS–Black, Carrico, Chafin, Chase, Cosgrove, DeSteph, Dunnavant, Ebbin, Hanger, McDougle, Newman, Norment, Obenshain, Peake, Reeves, Ruff, Stanley, Stuart, Sturtevant, Suetterlein, Surovell, Vogel, Wagner–23.
NAYS–Barker, Dance, Deeds, Edwards, Favola, Howell, Lewis, Locke, Lucas, Marsden, Mason, McClellan, McPike, Petersen, Saslaw, Spruill, Wexton–17.
VML contact: Mary Jo Fields, mfields@vml.org
Agreements reached on wireless, broadband and vested rights
Broadband
HB2108 (Byron) – What started out as a comprehensive industry bill that was aimed at making it difficult for localities to offer broadband to its citizens has been reduced to requiring an authority to maintain records that demonstrate compliance with the Virginia Wireless Services Authority Act.  The bill also requires that documentation of fixing and revising rates, fees and charges be available under the Freedom of Information Act.    Thanks to all the members of the Roanoke Valley Broadband Authority and all the work they did on this bill. The agreed upon language will be introduced next week.
Wireless
SB1282(McDougle) – A version of the wireless bill passed through the House Commerce and Labor yesterday.  As passed, it primarily deals with the co-location of small cells.  Please note that the definition of co-location is not the same as the FCC; it is broader.  The version was the outcome of numerous talks and negotiations and ensures that local governments have land use authority over new structures and government owned property.  As you recall, previous versions would not allow a locality to use a special use permit for new structures and this provision was removed.
SB1173 (Obenshain) – This vested rights bill comes from a situation in Staunton that is currently at the Virginia Supreme Court; Debra Chilton-Belloni vs. The Zoning Administrator in her capacity; The Board of Zoning Appeals for the City of Staunton and the City of Staunton, Record No. 160612.    The purpose of the bill is to codify the fact that if a citizen is going to build a structure that does not require a building permit and they are told that it complies with the zoning ordinance by an "authorized local government official," even if it is a nonconforming use it cannot be deemed illegal and subject to removal.  Amendments are not yet posted online. Stay tuned.
VML contact: Michelle Gowdy, mgowdy@vml.org
FOIA update: bills dead and alive
Numerous bills dealing with the Freedom of Information Act were introduced this session. Here's a status report as of this week.
Bills moving forward:
Passed the House and In Senate General Laws & Technology:
Passed the Senate and in House General Laws
SB1226 (Edwards), excluding from mandatory disclosure solar photovoltaic agreements
SB1102 (Surovell), – Complete Unattended Death Investigations, Ref. Sub 2, General Laws
Passed Senate and on House Floor
SB1040 (Hanger), FOIA record exclusion for personal contact information
Bills that are dead:
VML contact: Michelle Gowdy, mgowdy@vml.org
Real estate tax exemption amendment changed
The House Privileges & Elections Committee today adopted a substitute version to SJR 284 (Stuart), the constitutional amendment that would expand the property tax exemption program for surviving spouses of veterans.  The substitute that was sent to the House floor instead conforms SJR 284 to HJR 562 (Miyares), which has already passed the House.
SJR 284 now deletes current language that limits the tax exemption for surviving spouses of those soldiers killed in action to the principal place of residence by allowing the tax exemption to follow the surviving spouse to a different place of residence. The committee expressed its intent that implementing legislation, which would be before the body next year, would make it clear that the amount of the exemption would be tied to the current residence, not the new one. This would mean that the exemption would not increase if the surviving spouse moved to a more expensive residence. Further, the committee acknowledged that the tax exemption for veterans and surviving spouses is a mandate on localities.
In the meantime, HJR 562 is on the docket for the Senate Privileges & Elections Committee meeting on Feb. 14.
The original version of SJR 284, which VML opposed, would have expanded the current real property tax exemption to include the principal residence of the surviving spouse of a member of the armed forces who died in a combat zone. The current exemption applies to those who are killed in action. There is no information on how many additional people would be eligible for property tax exemptions under the broader "died in a combat zone."
VML contact: Mary Jo Fields, mfields@vml.org
Remaining redistricting bills to be heard Tuesday in House subcommittee
Three surviving measures promoting redistricting reform will be heard Tuesday at the 7 a.m. meeting of the Elections Subcommittee of the House Committee on Privileges and Elections.  The measures are:
SB 846 (Lucas), establishing an independent redistricting commission to draw legislative boundaries in the event a redistricting plan is found to be unlawful
SJR 231 (Hanger), establishing an independent commission to draw legislative districts
SJR 290 (Howell and Vogel) establishing criteria for the drawing of legislative boundaries
Please make calls to the subcommittee in support of redistricting reform. The members are: Ransone (Chairman), Jones, Fowler, Adams, Sickles, Torian, Cole.
Talking points:
Voters should choose their politicians, instead of politicians choosing their voters.
Political considerations should not dictate the establishment of district lines.
A different subcommittee of the House Privileges & Elections Committee killed a number of redistricting reform bills earlier in the session, and even with the change of subcommittees, the measures face a rocky road.
VML contact: Mary Jo Fields, mfields@vml.org
Health and human services roundup
SB 1246 (Stuart), a bill to allow localities for three years to use funding from the Children's Services Act (CSA) to develop special education services to keep children in their community schools, was struck by the patron last week.   The bill was requested by Stafford County.
A House Courts Subcommittee tabled SB1064 (Deeds), which would direct state agencies to develop compulsory training standards for law enforcement officers, emergency medical services personnel, and firefighters regarding mental health awareness. The subcommittee asked that instead a letter be sent to the Deeds' joint subcommittee studying mental health services.  The Subcommittee recommended voting out and referring to House Appropriations SB 1442 (Deeds), and SB 940 (Cosgrove), requiring the use of a scientifically-validated mental health screening instrument in local and regional jails for all incoming inmates and setting time standards for any necessary follow-up assessment and services.  The future of the bills are unknown since an identical House bill, HB 1783 (Bell) died in House Appropriations, and program funding was removed from both the House and Senate budgets.
Another jail-related mental health bill, HB 1784 (Bell), requesting that the Department of Behavioral Health and Developmental Services to work with stakeholders to develop a plan for the provision of forensic discharge planning services for inmates with serious mental illness at local and regional jails, was reported by Senate Rehabilitation and Social Services.  The bill is identical to SB 941 (Cosgrove), which was reported Thursday from House Health, Welfare and Institutions.
Also this week, the House Health, Welfare and Institutions Committee amended and reported SB 1005 (Hanger), which adds same-day mental health screening services to the list of mandated services to be provided by community services boards.  The bill's provisions would become effective in 2019.  The committee removed Senate language (the "clause") specifying that the law would not become effective unless funding is approved in the budget.  A companion bill, HB 1549 (Farrell) is before the Senate Education and Health Committee, and will likely be sent to Senate Finance so the "clause" can be added to it.
Stormwater study advances, Stormwater Local Assistance Funding to localities gone
We are halfway through the 2017 legislative session and, while the session has been relatively quiet on environmental issues that affect localities, it has produced both good news and not so good news for local governments.
So, for the good news:
HB 1774 (Hodges) – Local rural development growth areas, etc. This is Hodge's principal stormwater-related bill. It has been reduced to creation of a Commonwealth Center for Recurrent Flooding Resiliency workgroup to consider alternative methods of stormwater management in rural Tidewater localities. Report is due by January 1, 2018.  VML will participate in this workgroup. Also, any new stormwater laws passed in the 2016 session will be delayed (enactment) until July 1, 2018.
HB 2012 (Hodges) – Failed Best Management Practices. This bill would direct the State Water Control Board to adopt regulations defining a failed BMP and set circumstances when DEQ would take over responsibility from a locality a failed BMP. DEQ would not want to take responsibility for failed BMPs, and in some circumstances a locality may not want DEQ to take it over. The bill was tabled and its subject will be made a part of the HB 1774 workgroup.
Not so good news:
Stormwater Local Assistance Fund (SLAF)
SLAF was established by the General Assembly in 2013 with $35 M, and in subsequent years the General Assembly has usually authorized $20 M in VPBA bonds. A total of $20 million in funding was approved in 2016. In 2017, for the first time, the House and Senate budget committees did not include a SLAF VPBA authorization in their respective budgets (for FY18).
While this is disappointing, the House and Senate capital outlay subcommittees seemed to be of like mind in refraining from any debt spending on capital projects. This is likely for a couple of reasons: first, the state debt capacity was revised downward from $603 M (December 2015) to $446 M (December 2016); second, on the heels of last year's $2.2 B bond issue, they were less willing to issue more debt.
As the budget conferees begin to meet, there continues to be hope that some last-minute consideration might be given to SLAF. After all, 2017 is a milestone year for the state and localities to meet certain Bay TMDL requirements (in 2017, the state to be at 60% of the 2025 TMDL deadline), and the SLAF demand from localities far exceeds funding (in the most recent DEQ-administered SLAF grant round, there was $36 M in applications for $8 M available).
Staff Contact Mike Polychrones mpolychrones@vml.org
Oppose agritourism end-run on short-term rental ordinances
SB1491(Stuart) is a bill which adds week long rentals of a single-family residence to the definition of agritourism activity.  VML opposes this bill and asks you to please contact your Delegates in opposition.  The bill would exclude agriculture zoned properties that are single family residences from local short term rental ordinances.  It is another attempt at the state taking away local land use control.   There is a good chance that this bill will be heard Monday afternoon in the House Agriculture Sub-Committee of the House Committee on Agriculture, Chesapeake and Natural Resources.  Subcommittee members are: Knight (Chairman), Orrock, Poindexter, Webert, Bloxom, James, Keam
VML contact: Michelle Gowdy, mgowdy@vml.org
Status of other bills: waterfront development areas; group homes, extension of land use approvals
Waterfront development areas proposed
SB1203 (Lewis) allows localities by ordinance to create working waterfront development areas and provide incentives along with regulatory flexibility for development by private entities. The bill also defines working waterfront and working waterfront development area.  The powers authorized to local government are very specific.  This bill passed the House Counties, Cities, and Towns on Friday.
VML contact: Michelle Gowdy, mgowdy@vml.org
Group homes bill dies in committee
SB1373 (Norment) would have required group homes to provide notice to the locality and any homeowners association 60 days prior to a group home being licensed in the locality and/or neighborhood.   This bill was left in Senate Local Government.
VML contact: Michelle Gowdy, mgowdy@vml.org
Extension of land use approvals proposed
In 2009, in the aftermath of the housing crisis, legislation was adopted that extended local approval on various land use approvals to 2017 (see §15.2-2209.1).  HB1697 (Marshall D.W.), put in at the request of the Homebuilders, asks for an additional extension given that housing is not back to the levels seen prior to the recession.  The original legislation asked for an additional 5-year extension (through 2022), but the bill in its current from provides an extension of 3 years (until July 1, 2020).  The bill has passed the Senate and is in the Senate Local Government Committee, where it is likely to be heard next Tuesday.
VML contact: Michelle Gowdy, mgowdy@vml.org
Commonwealth Council on Aging 2017 Best Practices Awards:  Just three weeks left to apply!
The Commonwealth Council on Aging is sponsoring the 2017 Best Practices Award Program funded by Dominion Resources targeted to organizations serving older Virginians and their families. This is the 12th year for this awards program.  Nomination forms are due by 5 p.m. on March 1.
As we struggle to serve a rapidly aging population during a time of tight budgets and growing demands, the Council sponsors this program to allow organizations to share best practices and applaud successes.
Awards will be given to innovative programs and services that help older adults age in the community.  This includes services that foster "Livable Communities" and "Home and Community Based Supports" – from transportation to housing, from caregiver support to intergenerational programming.
The Council is pleased to offer monetary awards to the top winners: The first place program will receive $5,000; second place, $3,000; and third place, $2,000. The Council will also recognize three honorable mention programs.
Instructions, nomination forms, and information on previous Best Practices Award Winners are posted on the Virginia Division for the Aging website.