eNews December 21, 2017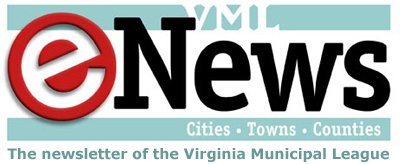 Wednesday, December 20, 2017 - 03:16pm
In this issue:
Public hearings scheduled on governor's proposed budget

;

Joint legislative subcommittee finalizes mental health legislative recommendations

;

Slow Economic Growth Affects State Demographics

;

Potential infrastructure proposal could worsen nation's infrastructure challenges

;

Tracking Santa's sleigh may be difficult this year
HB 1774 Stormwater Update
2017 Passenger Carrier Study Report by DMV finalized
Calendar

;
Public hearings scheduled on governor's proposed budget
The House Appropriations and Senate Finance Committees will hold regional public hearings to receive comments on Governor Terry McAuliffe's proposed 2018-2020 biennial budget and amendments to the 2016-2018 biennial budget (the caboose budget). The meeting and dates are as follows:
Wednesday, January 3, 2018 (Hearing begins at 10 a.m.)
Loudoun County – Northern VA Community College at Loudoun, Waddell Building
Radford – Radford University, Kyle Hall
Wednesday, January 3, 2018 (Hearings begin at 12 noon)
Virginia Beach – Tidewater Community College, Virginia Beach Campus, Student Center
Richmond – Science Museum of Virginia, Dewey Gottwald Center
Anyone wishing to speak may register at each hearing site no earlier than one hour prior to the start of the hearing.
Speakers will be taken in the order of registration.  Each person may register only one speaker at a time.  Speakers are asked to limit their comments to three minutes or less.  Speakers representing groups and organizations should consolidate remarks to reduce duplication.  Persons unable to attend may comment in writing to either:
Delegate S. Chris Jones
P.O. Box 406
General Assembly Building
Richmond, Virginia 23218
OR
Senator Thomas K. Norment, Jr.
Senator Emmett W. Hanger, Jr.
P.O. Box 39
General Assembly Building
Richmond, Virginia 23218
Joint legislative subcommittee finalizes mental health legislative recommendations
Telemental health expansion, increasing access to alternative transportation, funding more community-based services, implementing financial realignment of state hospitals/community services, creating more permanent supportive housing, and further studying temporary detention order (TDO) admissions to hospitals were among the issues addressed in final 2017 recommendations of the SJR 47 joint subcommittee to study mental health services in the Commonwealth in the 21st Century. Senator Creigh Deeds chairs the subcommittee, which held its last meeting of the calendar year on Dec. 19 in Richmond.
The joint subcommittee is conducting a multi-year study of the publicly-funded mental health system which began with a study resolution introduced by Senator Deeds in the 2014 General Assembly session. The joint subcommittee met throughout this year, using workgroups and expert panels to take a deeper look into complex issues such as the system structure and financing, housing, emergency services, and criminal justice diversion.
On Dec. 19, the joint subcommittee voted on a number of proposals to introduce or support during the 2018 General Assembly Session and the coming year, all of which are of interest to local governments as a part of the state's publicly-funded mental health system.   These recommendations are as follows:
Introducing a budget amendment to provide $1.1 million per year for three years to Appalachian Telemental Health Network Initiative.
Introducing a budget amendment to provide $10.2 million to implement the alternative transportation model set out in the final report of the Alternative Transportation Workgroup.
Introducing a budget amendment to give the state resources to grant funding to rural areas to establish crisis intervention teams (CITs); including law enforcement training and six community-based assessment centers; as well as six Intercept 2 diversion programs.
Introducing a budget amendment to fun creation of staff positions at CSBs to provide forensic discharge planning at five jails with the highest percentage of inmates with serious mental illness.
Introducing a budget amendment to increase funding to the Virginia Housing Trust Fund by $4.5 million per year to increase available rental housing for use as permanent supportive housing for people with serious mental illness.
Assembling a workgroup to study measures – including legislative and budget proposals – needed to provide emergency intervention services and reduce admissions pursuant to temporary detention orders (TDOs) at state hospitals.
Supporting budget proposals implementing STEP-VA, including expanding access to same-day screenings/evaluations at CSBs and supporting outpatient clinics to provide primary health care screenings for people served at CSBs.
Supporting budget proposals to expand supportive housing for adults with serious mental illness.
Supporting budget proposals to reduce the census at state hospitals and build up community-based services.
Supporting efforts to implement the financial realignment of state hospitals/community services.
Studying options for additional behavioral health services, including options available under the Affordable Care Act (ACA).
The Deeds joint subcommittee will continue its work through December 2019.
VML contact: Janet Areson (jareson@vml.org)
Slow economic growth affects state demographics
The Weldon Cooper Center for Public Service recently reported that Internal Revenue Service (IRS) data showed that more people are moving out of Virginia than into it for the fourth year in a row.
Prior to 2013, the IRS had never recorded out-migration for Virginia since the federal agency began publishing migration data in 1978.
The state's population is not declining because births continue to outnumber deaths. But the Commonwealth's overall population growth has slowed from around 90,000 annually during the 2000s to close to 50,000 annually during the past four years.
Federal budget sequestration, which started in 2013, is the most obvious reason for the recent out-migration, particularly in Northern Virginia where there is a large number of federal employees and contractors. Most of the out-migration from Virginia has been to metropolitan areas with fast-growing economies like Houston and Raleigh.
According to the IRS date, the largest age group moving out of state are those who are in the most common age range to marry and start a family (ages 26 to 35).   Limited economic opportunities and high home prices in Northern Virginia make other high-growth metro areas quite attractive.
If Congress and President Trump end federal budget sequestration, there could be a positive impact on Virginia's economy and population growth.
VML Contact: Neal Menkes (nmenkes@vml.org)
Potential infrastructure proposal could worsen nation's infrastructure challenges
The Washington Post reports that the White House is working on a new federal infrastructure construction program that rewards states and localities willing to raise taxes or dedicate other revenue to pay for the projects. The plan could be ready to be introduced after the tax bill is signed into law around Christmas.
As part of his campaign, President Trump spoke about a $1.0 trillion investment to fix the country's roads, bridges, rail lines, and airports.
The idea stalled, but may be coming back in a different format. The proposal under development is supposed to cover $200.0 billion of the $1.0 trillion tab over ten years. The federal dollars would be available on a competitive basis for states and localities that submit plans outlining how they will raise new revenue dedicated to infrastructure. New tolls, gas and sales tax increases, and the sale of existing assets to private interests to generate cash for new projects are examples of new revenue that could match the federal money. The remaining $800.0 billion would come from money raised by state and local governments and private sources.
The political fallout for federal officials is that the taxes and fees raised by state and local governments might cancel out the value of the tax cuts in the federal tax bill for individual taxpayers. Local officials are already concerned about the federal bill's provisions curtailing the deduction of state and local taxes on federal returns, eliminating the tax exemption for private activity bonds, and shutting down the ability of localities and authorities to refund municipal bonds.
With this backdrop there may not be much of an appetite outside of Washington, D.C. to join the federal government on such a venture. With Congress fixated on tax cuts and budgets, it may also be too difficult for federal legislators outfitted in their partisan lenses to figure out how to pay for needed infrastructure.
If this proposal turns out to be a "bridge to nowhere," it's unclear at this time what can be a politically successful proposal.
VML Contact: Neal Menkes (nmenkes@vml.org)
Tracking Santa's sleigh may be difficult this year
With a looming government shutdown date of December 22, children (and those who are young at heart) may not receive the updates traditionally provided by the North American Aerospace Defense Command (NORAD).
Action taken by Congress on December 7 sidestepped a targeted December 8 partial shutdown. The last-minute deal provides Congress and President Trump a few weeks more to develop a spending plan for the remainder of federal fiscal year 2018 and fiscal year 2019. The short-term deal did not resolve any of the major differences between the Republicans and the Democrats and between competing Republican factions.
There is a movement within Congress to junk sequestration and to increase spending.   Democrats are pushing for more domestic spending, including resources to fight the opioid crisis and to reauthorize the Children's Health Insurance Program (affecting 68,000 kids in Virginia) and legal status for undocumented persons who were brought as children to the United States. A number of Republicans champion more military spending, and insist that the immigration issue should be handled separately from the budget deal.
Under a bipartisan budget deal from 2011, Congress may appropriate a maximum of $549.0 billion for defense and $516.0 billion for nondefense programs next fiscal year. Republican leaders have floated a proposal to boost military spending by $54.0 billion and nondefense spending by $37.0 billion. Democrats are demanding equivalent spending increases for the two categories.
Reaching a deal is further complicated by a faction of House Republicans who want to tear up the current bipartisan budget agreement and reduce government spending.
Even if House Republicans endorse a spending plan in the House of Representatives, the party does not have a sufficient majority in the Senate to pass the plan. A 60-vote supermajority is required to shut down any filibuster attempt, and the Republicans control just 52 Senate seats.
This means the House may have to give a little more on budget issues to pass a bill.   It may also mean that Santa will have to rely more heavily on Rudolph's red nose than NORAD's radar.
VML will continue to watch and listen.
VML Contact: Neal Menkes (nmenkes@vml.org)
HB 1774 Stormwater Update
The Workgroup that has been spent the better part of the Spring, Summer, and Fall deliberating on Stormwater mitigation issues in Rural Tidewater Virginia, has issued the final report and recommendations to the Governor and General Assembly. Briefly, as background, HB 1774 was introduced during the 2017 Session of the General Assembly to assist localities mitigate stormwater problems within their communities and participate in a water credit trading program to utilize the stormwater runoff. The bill was amended to create a working group to specifically review and recommend any proposed measures to assist the rural localities in the Tidewater area only.
The HB 1774 Workgroup Report to the Governor and General Assembly has several recommendations for the Tidewater localities on mitigating and funding their stormwater issues to comply with both federal and state mandates. Most interesting is the recommendation that deals with Stormwater Local Assistance Fund, aka SLAF. The Workgroup proposes that a sub-fund be created within SLAF that would be specifically used by the rural Tidewater localities for stormwater improvements. It is worth noting that the budget passed during the 2017 session did not have ANY SLAF funding set aside. The Proposed 2018 Budget that the Governor reported on to the money committees on Monday, December 18, also did not provide for any SLAF funds to be appropriated either thru general appropriation or public bond funds. Further complicating this issue of available stormwater funding, is that the recently released Debt Capacity Report indicates that limited funds would be available for any capital project within the Commonwealth. This is important because the Stormwater Local Assistance Fund utilizes General Obligation Bonds issued by the Commonwealth as its primary funding source.
A complete copy of the HB 1774 Stormwater Report can be seen at
https://rga.lis.virginia.gov/Published/2017/RD540
As always VML with monitor all stormwater issues during this upcoming session.
Staff contact: Michael Polychrones (mpolychrones@vml.org)
2017 Passenger Carrier Study Report by DMV finalized
As reported in the October 13th edition of Enews, The Virginia Division of Motor Vehicles had issued its final report for the Passenger Carrier Study. As previously reported, the study with several areas as it, relates with the regulation of taxicabs, limousines, and charter buses. The final report has created some internal changes in how it will oversee this industry, however, at the insistence of VML, VACo, and the Virginia Taxicab Association, local governments will remain the chief regulating authority for this business. Based on the findings in the report, no legislative change that would affect local authority is expected in the upcoming 2018 Legislative session. View the 2017 DMV Passenger Carrier Study (PDF).
Staff contact: Michael Polychrones (mpolychrones@vml.org)
| | |
| --- | --- |
| Jan. 3, 2018 | Finance Forum, Richmond |
| Jan. 5, 2018 | Newly Elected Officials Conference, Charlottesville |
| Jan. 10, 2018 | Opening of 2018 General Assembly session, Richmond |
| Jan. 31, 2018 | VML Legislative Day, Richmond |
| March 10, 2018 | End of 2018 General Assembly session, Richmond |