eNews December 2, 2022

Friday, December 02, 2022 - 05:15pm
---
This edition of eNews is sponsored by: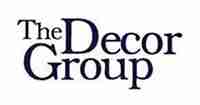 The Decor Group, Inc. provides best-in-class products, training and support in the holiday decorating and outdoor lighting industries. The Decor Group can service ANY client with needs related to our product/service categories. Learn more >
---
In this issue:
VML News
Virginia Elected Officials Conference happening Jan. 4, 2023
Both new and seasoned public officials will benefit from this valuable opportunity to learn from speakers with extensive experience working with local government officials. In addition to required training on FOIA/COIA, the conference offers an excellent opportunity to learn what it takes to succeed as an elected official. Topics pertinent to local officials such as budgeting, risk management, and cybersecurity will also be covered,
Two ways to attend
In-Person: $65 with lunch provided. The event will be held at the Richmond offices of the Virginia Risk Sharing Association. The address will be provided to registrants ahead of the event.
Virtual: $80 with the link to join provided ahead of the event. Virtual attendees will be able to ask questions at the end of each session.
More information and registration are available here >.
VML Contact: Rob Bullington, rbullington@vml.org
Register now for Local Government Day taking place Jan. 19, 2023
It's a day for all of us. Counties. Cities. Towns. Planning Districts. It's a day for us to learn how the decisions being made by the General Assembly might affect us. And it's a day to make our voices heard. Attend Local Government Day. Then visit the Capitol to meet with your legislators and observe committee meetings. Later join us for a reception.
This event is hosted by VML, VACo, VAPDC, and the Virginia Rural Center.
More information and a link to register are available here >.
VML Contact: Rob Bullington, rbullington@vml.org
Opioid Abatement Authority workshops added to Local Government Day; RSVP required
The Virginia Office of the Attorney General has just released a document titled "Summary of Key Provisions on the Use of Funds Received from National Opioid Settlements." This document provides important information. VML encourages you to share with your finance and legal staff.
VACo, VML, and VAPDC are pleased to partner with the Virginia Opioid Abatement Authority to offer a "Opioid Settlement Funding and Best Practices Workshop" on January 19 and 20 at the Omni Richmond Hotel (100 S. 12th Street, Richmond, VA 23219).
The workshop will be offered in two parts.
Part 1 will take place will begin at 1:30 PM on January 19 following the Local Government Day lunch briefing. The objective of this workshop is to provide information on funding opportunities available through the Authority and how the application process will be administered, as well as information on best practices for prevention, treatment, and recovery.
Part 2 will take place the following morning, January 20, from 9:00 AM to noon. This workshop will provide a "best practices" overview highlighting examples of programs local governments could implement or expand using opioid settlement funds.
An agenda for the full workshop is available here >.
RSVP required
There is no cost to attend the workshop, but an RSVP is required. Please RSVP your attendance below to Valerie Russell at vrussell@vaco.org by Friday, January 6.
In your RSVP, please include the names, titles and emails for each attendee and indicate if they will attend Part 1, Part 2, or both.
Lodging is available through the 2023 Local Government Day block at the Omni Richmond through this link.
For questions about the program: Tony McDowell, tmcdowell@voaa.us
For questions about booking/registration: Rob Bullington, rbullington@vml.org
Budget
State budget dates of interest
December 15, 2022 – Governor Glenn Youngkin will present his amendments to the biennial budget to the House and Senate budget and finance committees at 9:30 AM. That meeting will be streamed on through the Virginia General Assembly's website here >.
January 4, 2023 – Public registration to speak at one of the public hearings scheduled for January 5, 2023 (below). Additional information will be available closer to the date on the Senate Finance and Appropriations Committee website and House Appropriations Committee website.
January 5, 2023 – After the budget is released, the House Appropriations and Senate Finance and Appropriations Committee will conduct four simultaneous virtual public hearings beginning at 10:00 AM to receive testimony on items in Governor Youngkin's proposed budget amendments. The public hearings will be livestreamed on the General Assembly's website here >.
The public hearings will be divided by region with legislators from each region participating as follows:
Northern Virginia
Western Virginia
Hampton Roads
Central Virginia (Richmond)
VML Contact: Janet Areson, jareson@vml.org
Governor provides a glimpse into budget proposal priorities
During a speech today to the Virginia Economic Summit & Forum on International Trade held in Richmond and hosted by the Virginia Chamber of Commerce and the Virginia Economic Development Partnership, Governor Youngkin outlined the budget proposals he will present on December 15
In the speech, Governor Youngkin announced he will propose a $350 million dollar investment in economic development and a $400 million restructuring of Virginia's workforce development programs. He also outlined his intention to build on his "Day 1 Agenda" by "shifting into high gear" on Virginia's efforts to attract more businesses with a new investment in business ready sites. The Governor indicated that he would seek to build on Virginia's recent ranking as the "#1 State to Start a Business" (as determined by Site Selection Magazine) with a budget request for $350 million for developing business ready sites to attract new companies to Virginia. If successful, this will make for a combined $500 million investment in economic development during the Governor's first two budgets.
The Governor also highlighted the need to build a workforce that can meet current and future needs across Virginia's businesses and announced his goal to provide every student in Virginia with the opportunity to receive a meaningful industry credential by the time they graduate high school. To achieve this goal, Governor Youngkin announced his plan to restructure workforce development spending and programs under a single secretariat. These programs are currently spread across almost half a dozen cabinet secretaries. This would restructure how more than $400 million in state and federal workforce development funds are spent and managed. Governor Youngkin also announced his intention to measure outcomes for workforce development by how many people get a job instead of how many students receive training. The goal is to provide students with the opportunity to find meaningful jobs out of school by providing them with the chance to earn industry relevant credentials before graduation.
The workforce development and economic development items announced today are just a sampling of what we can expect to be included in the Governor's soon to be released budget. The Governor also reiterated his intention to lower the corporate and individual tax rates, roll back burdensome regulations that constrain economic growth, and provide more opportunities to create new housing as important and complementary elements necessary to help attract new companies to Virginia.
VML Contact: Mitchell Smiley, msmiley@vml.org
Health & Human Services
VML members participate in listening session with behavioral health commissioner
Earlier this week, more than 30 VML members participated in a Zoom listening session with Nelson Smith, commissioner of the Virginia Department of Behavioral Health and Developmental Services.
The session was one of a series held by the Department with a wide array of constituency groups throughout the fall. Following a brief description of the status of the current system and of studies and initiatives such as the alternative custody workgroup and crisis transformation, the focus of the call turned to what participants saw as needs and gaps in their community, what a "good" system and outcome of transformation efforts would look like, and what is going well in their communities.
Goals mentioned by participants included:
Help community services boards (CSBs) hire and retain staff, overcome archaic requirements for some positions, and reduce regulatory burdens on staff.
Better inform community members what options are available to them (improve health care "literacy") and overcome stigmas associated with asking for help.
Increase developmental disability waiver slots so more community members can be served.
Provide more housing for individuals with serious mental illness, including supportive housing.
Eliminate barriers to service created by separate funding streams and programs.
Focus on more mental health services through schools.
A recording of the Zoom call will be made available by the Department; VML will update this article with the link to the recording when we receive it.
VML Contact: Janet Areson, jareson@vml.org
VRS to increase LODA rates for participating employers
The Virginia Retirement System (VRS) Board of Trustees voted on Nov. 15, 2022, to approve an increase in the Fiscal Year 2024 full-time equivalent premium rate for the Line of Duty Act (LODA) Death and Health Benefits Trust Fund to $830.00, effective July 1, 2023. In November 2021, the Board had certified a full-time equivalent premium rate of $681.84 for the FY2023-2024 biennium, beginning July 1, 2022.
Normally, rates within the biennium remain relatively level if headcounts remain static. However, VRS staff said that the Plan Actuary determined that given the LODA Fund's statutorily required pay-as-you-go status, additional funds were needed to prevent the potential for negative cash flow in FY2024. Staff said that the increase could be attributed to several factors, with the biggest impact being a decrease in the full-time equivalent (FTE) headcount from 19,087 FTEs to 17,900 FTEs, along with an increase in the number of claims approved during the year.
The LODA program has no pre-funding, so when the FTE headcount experiences a substantial drop, or there is unfavorable plan experience (i.e., more claims), the premium levels must increase to collect the required funding to pay expected benefits for the coming year.
LODA is not part of the VRS pension plan, so under the Internal Revenue Code's exclusive benefit rule the VRS trust fund cannot be used to fund benefits and there is no other source of funds to make benefit payments other than the annual premiums, Health Insurance Credit reimbursements, administrative fees, and any investment earnings.
VRS will contact employers that participate in the LODA Fund to ensure that they are aware of the higher premiums for budgeting purposes.
The Virginia Line of Duty Act (LODA), established in Title 9.1 of the Code of Virginia  and enacted in 1972, provides benefits to eligible family members of eligible employees and volunteers killed in the line of duty and to those eligible employees and volunteers disabled in the line of duty and their eligible family members.
Funding of LODA benefits is provided by employers in one of two ways:
Participation in the Line of Duty Death and Health Benefits Trust Fund (LODA Fund), administered by the Virginia Retirement System (VRS).
Self-funding by the employer or through an insurance company.
As defined in the Code of Virginia, LODA-eligible positions include, but are not limited to, state and local law enforcement officers, jail officers, regional jail superintendents, members of any fire company or department or emergency medical services agency that has been recognized through an ordinance or resolution of the local governing body of any city, county, or town as an integral part of the official safety program of that locality.
VML Contact: Janet Areson, jareson@vml.org
Education
Commission on School Construction and Modernization votes on 2023 recommendations
On December 1 the Commission on School Construction and Modernization met to hear a presentation on legislative outcomes from the 2022 General Assembly Session as well as vote on recommendations for the 2023 General Assembly Session.
Presentations were given by Senate Finance and Appropriations staff and the Virginia Department of Education staff focused on the School Construction Grant Fund, the criteria for receiving a grant, the various amounts of grant funding available, and the changes to the literary fund.
The presentations can be found here >.
2023 recommendations
The commission voted for seven recommendations to be brought to the 2023 General Assembly via legislation or budget amendments.
These recommendations are:
Given changing local economic conditions and/or fluctuating data values from a single year, use multiple years of composite index and fiscal stress data to determine the 10%, 20%, or 30% grant award amounts. Or use the most favorable of the latest or multi-year data. Currently, only the latest composite index and fiscal stress data are used in determining the grant amounts to divisions. Board of Education recommendation.
Include in appropriation language that school construction projects that began July 1, 2022 or later are eligible for application, consistent with the Board of Education's intent for its final guidelines. Board of Education recommendation.
Include in appropriation act language that the principal portion of future debt service payments not yet begun on school projects where construction is pending (or just begun) is an allowable cost with grant funding. Board of Education recommendation.
Create statewide authority to grant localities permission to impose a one percent local option sales tax. VML legislative priority.
Put $2.5 billion from the State general fund into the School Construction Grant Fund to compensate for insufficient funds from gaming proceeds. VML legislative priority.
Adopt in concept a limited amount of commitment to a localities' Capital Improvement Program by having a minimum threshold of 1.5 – 2.5% of replacement asset values of schools. Presented by Senator McPike.

Note – As this is just a concept, VML does not have any specific language to support it. However, this is a restrictive concept that may place harmful barriers on localities so we will continue to follow this issue.

Include school construction and renovations in the Virginia standards of quality. Previously defeated commission recommendation.
VML supports commission recommendations 1-5 and 7 and will continue to advocate for the passage of these recommendations. As noted, we will continue to monitor 6.
You can watch the full meeting here >.
VML Contact: Josette Bulova, jbulova@vml.org
Opportunities
Virginia Opioid Abatement Authority workshops coming in December
The Virginia Opioid Abatement Authority is partnering with the Virginia Institute of Government (VIG) to host two webinars regarding opioid settlement funds. The audience is local government officials who are involved in managing these funds, including chief executives, commissioners of revenue, finance directors, budget staff, and any other members of the organization who are interested in learning more about the funds and the Opioid Abatement Authority.
These webinars are specifically for local governments to learn:
Where did the OAA funding come from
How is the OAA structured
What assistance can OAA provide localities
What incentives are available to increase an organization's share
Dates:
December 8, Thursday, 2:00 PM – 3:30 PM
December 13, Tuesday, 10:30 AM – noon
A meeting link will be sent to the provided email address closer to the session date.
VIG Contact: Jennifer Nelson, jenn@virginia.edu
National Civility Summit for local government to be held virtually Dec. 7
In partnership with the National League of Cities and the Iowa League of Cities, the Center for Public Democracy at Drake University will host the first annual National Civility Summit for Local Government on Wednesday December 7, 2022.
The summit will take place online Wednesday, December 7 from 11:00 AM – 3:00 PM EST for a discussion on the civility and leadership challenges impacting communities.
Free registration is available here >.
Municipal government is closest to the people, literally and figuratively. Local government officials are connectors and leaders in their community and often the most accessible to the constituents they serve. Local leaders are the best conduit to carry the message of civility forward. The National Civility Summit for Local Government will provide local government officials, elected and appointed, with the tools and best practices needed to lead an engaged and participatory government.
NLC Contact: Lenna Hoffman, Hoffman@nlc.org
VA250 updates: Conference in March; Matching grants available
"Common Cause to All" conference registration open
Registration is open for "A Common Cause to All", Virginia's kickoff event for the commemoration of American independence in Virginia. This first nationwide event marks 250 years since Virginia's Committee of Correspondence met in Williamsburg, making plans to communicate ideas of independence to and among the other colonies. We will gather in that same space to remember and discuss issues that mattered then and still matter today. You won't want to miss it!
Registration and reservations can be made on the VA250 website here >.
This promises to be an exciting event, offering many opportunities for local staff to connect with their counterparts from across Virginia in the history, tourism, economic development, event planning, attractions, and many more areas of expertise.
This event will fill up, so please register as soon as possible.
Matching grants for Local VA250 Committees
The VA250 Commission has partnered with the Virginia Tourism Corporation (VTC) and Virginia Humanities (VH) to offer matching grants of up to $10,000 each to Local VA250 Committees. Grants offered through VTC will focus on the marketing of events and activities related to the 250th, including Road to Revolution interpretive markers, and grants offered through VH will focus on content/program development and are scheduled to open in Spring 2023.
The first round of VA250/VTC grants opened October 25 and will close in mid-January. Award recipients will be announced in the spring. For planning purposes, note that localities must have a resolution of support from the local governing body to be eligible to apply. To date there are more than 75 local committees in place, so this process will be competitive. VA250 encourages you to meet with your local committees to write a robust application, and please ask questions whenever you have them. Also, important to note is these grants will be offered each year, so don't despair if you aren't ready for this first cycle.
For those of you who have not yet obtained a formal resolution through your local governing body, don't forget, a resolution is required to be eligible for grant funding through VA250. To view local contacts on file with the Commission, please contact VA250 using the email below.
VA250 Contact: Trevor Grimm, tgrimm@va250.org
Chesapeake Bay Watershed grant funding opportunity for localities
The Green Streets, Green Jobs, Green Towns (GE) grant opportunity for local governments in the Chesapeake Bay watershed from the Chesapeake Bay Trust, EPA Region III, and the West Virginia DEP have released a Request for Proposal for G3 grant funded projects through March 8, 2023.
A virtual information session will be held December 10, 5:00 PM – 6:30 PM.
Free registration is available here >.
Virginia localities and non-profits have received funding through the G3 project since 2012. We invite you to consider how this program could benefit your community with developing or executing a project with the assistance of funding from one of the six possible funding tracks eligible under this grant program. Local matching funds are encouraged but not required.
Project planning, engineering, implementation/construction and other activities related to "green" streets and infrastructure projects are eligible grant activities that are intended to enhance livability in cities and communities by helping localities reduce stormwater runoff, increase urban green space or improve local water quality. The goal of the G3 program is to improve community livability within the Chesapeake Bay Watershed. Funding is available for projects in the Chesapeake Bay watershed portion of EPA Region III which includes the Chesapeake Bay watershed regions of Virginia.
For more information see the RFP here >.
The website for the grant program is accessible here >.
VML Contact: Michell Smiley, msmiley@vml.org