eNews Dec. 20, 2019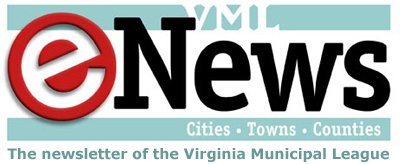 Friday, December 20, 2019 - 01:41pm
In this issue:
Health & Human Services
Report recommends improvements to the Workers' Compensation System and Disease Presumptions
The Virginia Joint Legislative Audit and Review Commission (JLARC) issued its report on the Virginia Workers' Compensation System (WCC) and Disease Presumptions this week. This much anticipated study looked at the timeliness of workers' compensation claims processing, the timeliness and fairness of the dispute resolution process, appropriateness of disease presumptions and the reasonableness of evidentiary requirements for disease presumptions.
The presumptions reviewed were applicable to first responders.
Here is a summary of the findings:
Workers' Compensation Claims are generally handled in a timely and fair manner.
Workers are not well informed about the process to file claims or their right to dispute compensability decisions made by insurers.
Virginia is the only state in which employers are not obligated to compensate workers for work-related cumulative trauma injuries.
Employers in Virginia pay comparatively high medical costs for WCC claims.
Best available scientific evidence indicates that existing and proposed cancer presumptions are appropriate. (As related to first responders.)
Requirements to establish cancer presumptions are unreasonably burdensome and not supported by science.
Cardiovascular disease presumption is difficult, but not impossible, for employers to rebut.
Risk of cardiovascular disease increases with years of service.
Virginia should pursue improvements to the existing system before considering an alternative benefit program.
With these findings came 25 recommendations (paraphrased):
Claims in Northern Virginia take 23 percent longer than in the other offices around the state so hiring at least one deputy commissioner is recommended.
WCC should provide guidance to the chief and deputy commissioners on how to prioritize issuing opinions in a timely (ideally within 21 days) manner.
WCC should create a system to track opinions and their timeliness and to hold commissioners accountable for the 21-day time requirement to issue opinions.
Because the study concluded that issue mediation is not as useful as full and final mediation, WCC suggests using more attorneys for full and final mediation.
Issue mediation should no longer be an option for those dispute types that are infrequently resolved via mediation.
The Fairfax office needs at least one deputy commissioner certified to conduct mediation.
The General Assembly should consider whether a time limit should be placed on determining whether a claim is compensable or not. The recommendation is 30-day limit enforceable through penalties.
The General Assembly should add a reporting requirement on compensability determinations and the timeliness thereof.
Interpreters should be available for mediation.
WCC should create and provide better information and guidance to injured workers regarding the claim process to include, at minimum, information on the rights of workers', the process for filing a claim and resolving disputes, services that are available at WCC and how injured workers can obtain an attorney.
By January 1, 2021, the WCC should review all their materials for communicating with workers, employers, and insurers, to ensure that all materials are clear, accurate, comprehensive and accessible.
The General Assembly should determine if an Ombudsman Office would be helpful.
The General Assembly should consider if information outlining the process to dispute a denied claim should be sent with the denial letter.
WCC should send a notice to all injured workers for whom it has received a First Report of Injury, but who have not submitted a claim for benefits and are within the applicable statute of limitations, explaining: the right of the injured worker to dispute an insurer's denial of workers' compensation benefits with WCC; the existence and role of WCC; and the importance of filing a claim within the statute of limitations. This notice is to be sent to all applicable injured workers before January 31, 2020.
The General Assembly may consider including language in the Appropriation Act to direct WCC to hire an independent and reputable national research organization with expertise in workers' compensation policy to (i) develop options for covering workers' cumulative trauma injuries through Virginia's workers' compensation system and (ii) summarize key policy considerations associated with modifying statute to cover cumulative trauma injuries. There is a list of things that the research firm should consider which can be found at the link below; it is recommended that this be completed by November 30, 2020.
Consider amending the code to make cumulative trauma injuries compensable.
The workers' compensation medical costs should routinely (every 2 years) be compared to Medicare reimbursement rates in Virginia for the same services.
The General Assembly should consider whether psychological injuries can be compensable even if the event causing the psychological injury could have been reasonably expected by the worker to have occurred as part of job responsibilities.
Establish a process for reviewing the scientific research on proposed new presumptions or modifications to existing presumptions under WCC with consideration given to (i) the strength of the association between the occupation and the disease and the relevant hazards to which workers in the occupation are exposed; and (ii) the relevance, quality, and quantity of the literature and data available to determine the strength of evidence.
Consider if the toxic exposure requirements should be amended by allowing participation in responses to fire scenes, either during the fire or afterwards as part of a clean-up or investigation, to meet the exposure requirement.
The Code could be amended to clarify that for purposes of establishing the presumptions (i) a total or partial disability may be demonstrated though wage loss, lost work time, or medical evidence and that (ii) workers seeking only medical benefits may demonstrate a total or partial disability solely through medical evidence.
The 12 years of service requirement should be reduced.
The word "continuous" should be removed from the years of service requirement.
The Auditor of Public Accounts should conduct an audit to determine (i) the frequency and magnitude of errors in calculating and paying wage replacement benefits for workers' compensation and the Virginia Sickness and Disability Program; (ii) assess the extent to which these errors are ultimately corrected; and (iii) identify opportunities to better coordinate payments between these two programs.
The Department of Human Resources and the Virginia Retirement System should convene a stakeholder group composed of staff from various state agencies to improve training and resources to be provided to state agencies for appropriately calculating benefits that should be paid to eligible workers.
The full results of the study are available here >
Reaction and pending legislation
The Virginia Professional Fire Fighters (VPFF) on Wednesday released a statement which included the following remarks regarding the JLARC report:
"The VPFF eagerly looks forward to working with the General Assembly and other stakeholder organizations to ensure these recommendations are fully implemented. Our fire fighters have earned these benefits and we will work vigorously to improve their occupational disease protections.  Further, the VPFF will adamantly oppose any initiatives to reduce existing presumption benefits or prevention funding."
Prior to the report being issued several bills were filed for the 2020 session. SB9 (Saslaw), SB58 (Cosgrove), and HB44 (Brewer) add colon, brain and testicular cancer to the presumptions and removes the requirement to prove contact with a toxic substance. HB52 (Knight) adds to the presumption code section full-time salaried emergency medical technicians employed by the City of Virginia Beach. HB121 (Carroll Foy) adds colon, brain and testicular cancer to the presumptions.
VML has been talking with various stakeholders on these issues and will continue to do so.
VML Contact: Michelle Gowdy, mgowdy@vml.org
State executive council looks at CSA trends, non-mandated report
The Children's Services Act (CSA) census has been essentially flat in the last four years while expenditures have grown, driven by private day special education placements and their accompanying costs, followed by growing foster care census and costs (which had seen no growth for the previous three years). This was the bottom line of a report given to the CSA State Executive Council (SEC), the program's governing body, at its Dec. 12 meeting.
Overall, the congregate care census and costs dropped in the last year by at least six percent, continuing a four-year downward trend. It was surmised that the drop could be tied to a rise in foster care costs (i.e., children being served in families and the community as opposed to residential placements).  Treatment Foster Care services (TFC), a community-based program designed to address special needs of children in foster care that is provided by trained foster parents under the supervision of a private agency, saw a $7.8 million increase in expenditures between fiscal year 2018 and fiscal year 2019 and a slight bump in average length of stay.
The council also heard a report from the State-Local Advisory Team (SLAT) workgroup studying non-mandated funding use. Non-mandated funds are funds set aside to serve children not considered as meeting the mandate for sum-sufficient services under CSA (i.e., special education and foster care).  Since 1997, $14.5 million of CSA pool funds each year have been set aside to serve the non-mandated category. There is no requirement that localities use these funds; any funds used by a locality are subject to a local match.
The SLAT workgroup surveyed localities about the use of non-mandated funds and any barriers and reasons why they do not use these funds.  Reasons for not using the funds included the local match requirement, finding other funding sources to serve a child, and the small allocation allowed a locality each year.
The workgroup recommended developing training and information for CSA coordinators, CPMTs and other CSA stakeholders about the funding and its possible uses; rebranding the name of the funds from "non-mandated" to "protected"; and looking at the possible elimination of the limited allocations and greater flexibility to request additional funds such as is done with special education wrap allocations.
The SEC will revisit the issue at its next meeting in the spring.
VML Contact: Janet Areson, jareson@vml.org
Transportation
Governor gearing up to change transportation revenue
Governor Northam announced at Tuesday's joint money committee meeting that his administration will be advancing proposals to generate new transportation revenues during the upcoming General Assembly session. No specifics have been provided nor has legislation been introduced (yet).
From his comments, however, we know that the governor is broadly proposing three key policy changes:
Eliminate the annual vehicle state inspection program run by the Virginia State Police.
Increase the motor fuels tax by 4 cents each year over three years and index it to inflation.
Cut the annual vehicle registration fee in half.
Secretary of Transportation Shannon Valentine indicated that these proposals will be outlined in greater detail and may include a variable registration fee. We will keep a close eye on this proposal as it could significantly affect localities.
What's driving these proposals?
As reported in previous eNews editions, vehicle fuel economy has increased to the point that 2019 was the first year Virginians drove as many or more miles than the previous year but tax revenues declined. This trend is expected to continue over the long term and result in ever diminishing transportation revenues. As a result, the secretary of transportation was directed by the General Assembly during the 2019 session to examine the sustainability of transportation revenues. The secretary has been working with consultants and convened a group of stakeholders that includes VML. Last Wednesday was this group's final meeting of the year.
The bottom line: transportation revenues are expected to decrease by approximately $250 million over the next decade as fuel economy continues to increase. The consultants found that Virginia's gas tax is among the lowest nationally. They also found that because Virginia's gas taxes do not take inflation into account, future transportation revenues will continue to decline.
So, while the specifics of the governor's plan to raise the gas tax and index it to inflation remain to be seen, these proposals stem from a larger examination of falling transportation revenues that will help determine the final details.
VML Contact: Mitchell Smiley, msmiley@vml.og
Economy
Congress pauses long enough to advance budget bills and new Defense Act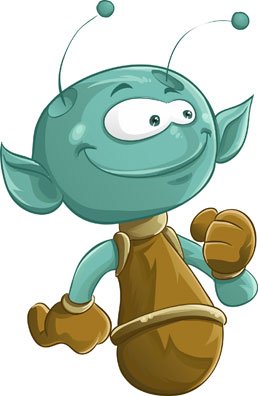 The little green men better watch out, Space Force is on the way!
House and Senate leadership are on the verge of passing two mega spending packages encompassing twelve separate budget bills. Floor approval this week is imperative if the federal government is to avoid another shutdown. Funding to keep the machinery of government operating dries out December 20. Congress has already passed two continuing resolutions to keep the lights on for federal agencies as the third month of Federal Fiscal Year 2020 draws to a close.
One of the special packages includes eight spending bills mostly focused on domestic programs. The second package contains the Defense Commerce-Justice-Science, Financial Services and Homeland Security measures. Taken together the two packages are projected to cost $1.37 trillion in government spending.
The budget compromise also includes several tax provisions, including a permanent repeal of three major health care taxes originally passed to pay for "Obamacare." The compromise targets the taxes on medical devices, health insurers, and high cost "Cadillac" insurance plans. In addition, the deal extends several tax breaks on special items that had expired or are expiring. Examples include deductions for mortgage insurance premiums, college costs and large medical expenses; excise tax breaks for craft brewers and distillers; credits for employer-paid family and medical leave, investors in low-income communities, and faster depreciation for racehorses and motor sports complexes. The biodiesel credit for alternative fuels would be extended through 2022, benefitting companies with fleets of natural gas-powered trucks.
However, not everyone is happy with the compromise.  The Committee for a Responsible Federal Budget says the tax cuts alone would add $470 billion to the national debt over the next decade. This would be on top of the nearly $2 trillion attributed to the 2017 tax cuts and the almost $2 trillion to projected debt levels tied to previously approved spending deals.
The table below highlights those spending items of interest to localities.
FFY 2020 Appropriations Agreement
Election Security Grants to States — $425 million
2020 Decennial Head Count — $7.6 billion
Child Care & Development Block Grant — $5.8 billion
Head Start — $10.6 billion
State Opioid Response Grants — $1.5 billion
Community Development Block Grants– $3.4 billion
HOME Program — $1.35 billion
EPA — $9 billion
Energy Efficiency & Renewables — $2.8 billion
Source:  House Appropriations Committee Fact Sheet
What does all this mean for Virginia?
National defense spending is critically important to Virginia's economy. The Department of Defense is Virginia's largest customer and accounted for 64 percent of the federal government's procurement purchases in 2017.
Last week a House-Senate conference committee agreed to a $735.2 billion defense authorization bill for federal fiscal year 2020 that include funding to create a new branch of the military. It is the highest authorization since World War II, adjusting for inflation, save for during the fiercest fighting of the Iraq and Afghanistan wars.
Under the compromise, Space Force would be the sixth branch of the military and would have an organizational relationship with the Air Force similar to the one between the Marines and the Navy.
In a nod to the purse string battle between Democrats and President Trump over the use of defense dollars for border wall funding, the compromise bill does not restrict presidential powers to transfer appropriations. The compromise did not backfill the money the president transferred from military construction projects, including those in Hampton Roads.
(However, a federal judge in Texas complicated the border wall controversy by approving a nationwide injunction against the administration to use any of the previously disputed $3.6 billion in military construction funds for the wall. The injunction does not cover federally appropriated money for counterdrug activity, meaning $2.5 billion that has already been shifted was a legal action.)
The bill was approved this week by both the House and Senate. President Trump is expected to sign the measure.
VML Contact: Neal Menkes, nmenkes@vml.org
Education
Legislators meet in Fairfax for joint education summit
Members of the House and Senate Education Committees gathered at George Mason University and Northern Virginia Community College for a two-day conference to review ongoing statewide issues ahead of the 2020 session. Beginning Monday, December 9, members discussed issues of accessibility and equity from early childhood through college, as well as teacher preparation and retention. State government presenters included leadership from the Governor's Office, Virginia Department of Education, George Mason University, Old Dominion University, and the Tobacco Region Revitalization Commission. Legislators also met with school superintendents and principals from the cities of Alexandria, Charlottesville, Petersburg, and Suffolk, and Augusta County to discuss local and regional issues.
Notably missing from the agenda was a discussion of the variety of competing budget priorities facing the General Assembly, including an anticipated rebenchmarking requirements of $808.5 million and the Virginia Board of Education's October release of its latest prescriptions tied to the Standards of Quality (SOQ).
VML Contact: Jessica Ackerman, jackerman@vml.org
Announcements
Agenda for Finance Forum available
Topics will include local impacts of Gov. Northam's proposed budget, new retirement rates, broadband issues, elections security and more! Cosponsored by VML and VACo, the finance forum provides an excellent opportunity for local elected officials and staff to receive important information about the budget and legislative issues for the 2020 session.
The full agenda, including topics and speakers, as well as details and registration are available here >.
Grant writing workshop discount for VML members
Metropolitan Washington Council of Governments and Grant Writing USA will present a two-day grants workshop in Washington DC, February 3-4, 2020. This training is for grant seekers across all disciplines.
Click here for full event details.
Beginning and experienced grant writers from city, county and state agencies as well as nonprofits, K-12, colleges and universities are encouraged to attend.
Virginia Municipal League members receive a special tuition rate of $425 which includes everything: two days of instruction, workbook, and access to the group's Alumni Forum with tools, discussions and more than 200 sample grant proposals. Please use discount code "ASSN" to receive this $30 discount off full price at registration.
Seating is limited, online reservations are necessary. Tuition payment is not required at the time of enrollment.
Contacts:
Janet Darling
Grant Writing USA
888.290.6237
janet@grantwritingusa.com
Larissa Fitzhugh
Metropolitan Washington Council of Governments
202.962.3258
lfitzhugh@mwcog.org
Nominations being accepted for national disaster recovery leadership award
LeadersLink has established an annual nationwide award to honor and recognize elected officials for their diligent work and dedication to aiding their communities during a natural disaster. Any elected official who has helped in the successful recovery of a community after a disaster within the last ten years is eligible to win. Nominations for this award can come from any individual who has been involved with, or has an interest in, local governance, community emergency preparedness, or disaster relief. All nominations must be completed by January 31, 2020. Criteria to win includes resilience and successful recovery following a natural disaster, a measure of the extent of damage inflicted, staying power, speed of recovery, initiative and innovation displayed during recovery, and prevention efforts.
The winner will receive an award presented to them in their community.
For more information about LeadersLink, visit www.leaderslink.org.
For questions about the award, contact Kathleen Koch, Founder & Executive Director, at kathleenkoch@leaderslink.org.