eNews August 5, 2016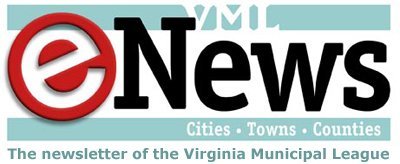 Friday, August 05, 2016 - 02:30pm
Annexation stakeholders air issues
Sept. 13 public hearing to be held
Stakeholders airing the issues arising from the moratorium on city-initiated annexation or from the differences in taxing authority among cities and counties expressed frustration at the inability to make progress in either area at the Aug. 2 meeting of the annexation stakeholders group.
The meeting, the group's second, centered on the impact of annexation upon localities and how the moratorium affects localities.
The Department of Taxation presented information on local taxing authority and the Department of Housing and Community Development provided information on local fiscal stress.
Materials and resources for the group are posted on Google Drive here. The links to the TAX and DHCD information presented at the Aug. 2 meeting are here.
This group will meet again in early October.
The Commission on Local Government will receive public comment on the annexation topic on Sept. 13 in Staunton. Written comments may be submitted until Sept. 30.
VML contact: Michelle Gowdy, mgowdy@vml.org
Recordation of deeds, mandatory recycling and historic properties
Housing Commission subgroup considers range of issues
A work group of the Virginia Housing Commission neared consensus on supporting legislation in the 2017 session to set up a pilot program in the City of Danville that would delay the recordation of deeds in cases in which there were outstanding liens. The pilot program stems from HB 636, which was referred by the House Courts of Justice Committee to the Housing Commission.
Next the work group took up the issues of mandatory recycling programs for multi-family dwellings.  Senator Adam Ebbin was very passionate about this issue and fully supports the expansion of recycling in the Commonwealth.  VML was asked to conduct a survey of its members on this issue, so please be on the look-out for that!
Lastly, the work group discussed historic properties not located within a Homeowner's Association.  SJ 80 directed the housing commission to study the mandatory disclosure of relevant information to purchasers of historic properties without homeowners' associations. A report is due by Dec. 30, 2016.  VML volunteered to participate in a sub-group to further discuss this issue.
VML contact: Michelle Gowdy, mgowdy@vml.org
Code Commission defers decisions on gender specific references
Facing 10 carry-over bills addressing gender issues and a state code loaded with more than 400 gender references, Virginia Code Commission members face a difficult task: Should the Commission begin the process of making the state code gender neutral, or should the bills and the list of code references be referred back to the legislature as being beyond the scope of the Code Commission?
The commission typically does not suggest substantive changes to state statutes.
The commission's next meeting is Sept. 19 where they will discuss what to do.
Code Commission materials are posted here.
VML contact: Michelle Gowdy, mgowdy@vml.org
VML policy committees strategize on FOIA, transportation, water quality and more
VML's six policy committees met July 28 and 29 to discuss potential issues for legislative consideration and update the policy statements to reflect new issues.
On July 28, the Transportation, Environmental Quality, and Finance Committees met jointly to hear from speakers on infrastructure policy and funding issues.  Following these presentations, the committees met separately to address their policy statements.
The Transportation Policy Committee, chaired by Harrisonburg Council Member Ted Byrd, discussed transit capital needs and funding, as well as the opportunities and challenges posed by private-public partnerships.  The Committee focused on policy language regarding transit funding, particularly the impending phase out of capital project revenue (CPR) bond funds beginning in 2019 that would reduce available resources by more than 44 percent.  The Committee also reiterated its support for the Smart Scale (HB 2) program to address transportation and transit needs.
The Finance Committee, chaired by Hampton Council Member Chris Snead, had a presentation on public-private partnerships in financing infrastructure projects, including suggestions on how localities could think about collaborating with other jurisdictions on PPPs, perhaps through Go Virginia. Localities also could work with the Public-Private Education Facilities and Infrastructure Act (referred to as PPEAs) on projects such as brownfields assessment and remediation, and broadband, cell tower and solar energy projects in road rights-of-way.
A second presentation focused on the direction of Virginia's economy and budget, including the latest budget shortfall and prospects for state appropriation reductions. Also discussed was what the state can do to improve its economy and what localities can do to help in toward that end. The committee revised the current legislative position on the state-local fiscal relationship in order to sharpen it and proposed updated language to its policy statement.
The Environmental Quality Committee, chaired by Hopewell City Manager Mark Haley, participated in the joint meeting with the Finance and Transportation Committees in which presentations were given on infrastructure and financing of infrastructure. After the joint meeting, the committee met to discuss their legislative agenda.
The committee recommended the following issues to the Legislative Committee for action:
Water Quality Funding/Wastewater discharge and pollutant allocation limits
Price Floor for Regional Gas Taxes
State Corporation Commission jurisdiction over local utilities
Municipal Net Metering
Regional Greenhouse Gas Initiative & Commonwealth Resilience Fund
Local authority to regulate plastic bags
Stormwater Charge
The committee also approved adding a section on littering to the policy statement as well as a position on coal ash and nuclear waste.
On July 29, the General Laws, Community and Economic Development, and the Human Development and Education Committees all met.
The Human Development and Education Committee, chaired by Manassas Council Member Sheryl Bass, heard a briefing from the Virginia Community College System on credentialing Virginia's workforce to boost economic competitiveness.  Committee members learned the extent of training programs in community colleges, and targeted outreach programs available to help make traditionally underserved populations more aware of career opportunities, training and "coaching" available to help them overcome barriers to completing credentialed and licensing programs.
The committee also learned about statewide efforts to improve access to healthier foods in grocery stores and markets.
The committee discussed and updated language regarding school funding, bullying, juvenile justice reform, behavioral health studies, and charter school authority.
The General Laws Committee heard a presentation on the authentication of electronic records.  The committee, under the chairmanship of Crewe Council Member Phil Miskovic, developed proposed legislative positons on the Freedom of Information Act, including opposition to legislation that would require the recording of closed meetings or that would control the time allocated by a local governing body at public meetings.  Localities should have the discretion to determine procedures for public comment.
The committee also agreed that VML establish a task force of local officials to develop principles regarding how staff work with the state Commission on Employee Retirement Security and Pension Reform. The chair asked that the committee have an initial report to present at the August 24th meeting of the VML Legislative Committee. VML will ask its managers for suggestions for people to serve on the task force, which ideally will include managers, human resource officers, finance staff and others concerned about recruitment and retention of employees.
The Community and Economic Development Committee, chaired by Newport News Vice Mayor Tina Vick, heard from speakers with the Virginia Economic Development Partnership (VEDP) and GO Virginia.  Liz Povar who is a VEDP Vice President talked about the changes in economic development efforts.  Potential prospects are now interested in a variety of issues beyond raw materials and incentives.  Workforce and quality-of-life issues are critically important.  Chris Lloyd from McGuire Woods Consulting presented compelling information regarding Virginia's lagging economy and the efforts to revitalize the economy through regional cooperation and incentives.  The committee also reviewed the 2016 legislative program as well as the community and economic development policy statement approved at last year's annual conference.
The Legislative Committee will take up the legislative positions proposed by the six committees at its August 24 meeting in Richmond, and will make final decisions at its October 10 meeting during VML's annual conference in Virginia Beach.  The draft policy statements and legislative program will be up for debate and adoption at the October 11 annual business meeting, again during the annual conference.  Draft documents will be emailed and posted to the VML website prior to the conference.
VML contact: Janet Areson, jareson@vml.org
Orientation documents for new employees covered by VRS available
A variety of documents explaining benefits for new employees covered under the Virginia Retirement System's Plan 1 or Plan 2 retirement are available for use on VRS's website.
Resources for employees in the hybrid retirement plan can be accessed here.   
VRS recommends that employees keep track of benefit information and updates by subscribing to Member News and by liking VRS on Facebook.  VRS also offers one-on-one counseling by phone (1-888-827-3847) or in person.
Chime in on rules for new local option health insurance plan
Legislation (SB 364) adopted in the 2016 session directs the state to develop a local option health insurance plan. Local officials can learn about the highlights of the plan and offer feedback on issues such as eligibility, participation, total population health coverage, employer contributions, financial reserves, stop loss, adverse experience adjustments, and plan administration at a Tuesday, April 23 webinar.  The webinar will be held from 2-4 p.m. and participants can register here.
The Virginia Department of Human Resource Management, which is responsible for developing the plan, is in the process of developing the rules and regulations for the plan.
The proposed optional local health insurance plan will have benefits similar to the state COVA Care Basic plan.  Webinar participants may want to preview that plan information before the webinar presentation.  COVA Care Basic plan information is available here.
The webinar also will be recorded.  DHRM advises that if you would like to receive a link to the recorded presentation, please contact Kathryn Brooks at kathryn.brooks@dhrm.virginia.gov with the following information:  name, group or organization, email address and telephone number.
Great Recession still casts giant shadow over state economy
A presentation made last week to VML's Community and Economic Development Committee brought to light the economic challenges facing the Commonwealth.  Economic recovery remains elusive for too many Virginia communities.  Economic growth has bypassed or stalled out neighborhoods and families, leaving many to wonder what the future will bring.
In terms of state growth rates, the GO Virginia presentation showed that Virginia ranked 37th in 2013; 49th in 2015; and 32nd in 2015.  This is based on data collected by the U.S. Department of Commerce.
The state unemployment rate has dropped from 4.7 percent in May 2015 to 3.6 percent in May of this year, resulting in 46,000 fewer unemployed Virginians, but the Commonwealth's labor force is also shrinking.  From May of last year to May of this year the Bureau of Labor Statistics reports that there are 66,000 fewer adults in the labor force.  Some have retired, and some have just given up looking for work.
According to the presentation, some industries in the state have fared worse than others.  Manufacturing in Virginia lost 69,000 positions from 2007 to 2010 while only creating 1,000 jobs through May 2016.  In the Construction industry, the job losses were some 75,000 with just 7,000 new positions showing up on factory floors. As for the Information sector, 19,000 job losses were recorded from 2007 through 2010.  The recovery through May shows no new jobs according to George Mason University's Center for Regional Analysis.
On a regional basis, new job growth has been skewed towards Northern Virginia, Hampton Roads and Richmond.  This isn't unexpected.  Statistics shows that Hampton Roads, Roanoke, Lynchburg, Harrisonburg, Blacksburg, and Staunton have yet to recover the number of jobs lost from 2007 through 2010.  Only in Northern Virginia, Richmond, Charlottesville, and Winchester have new jobs surpassed job losses.
Perhaps the most interesting table in the GO Virginia presentation dealt with the dollar value of goods and services in Virginia, commonly referred to as the Gross State Product (GSP).  The Center for Regional Analysis reviewed the Gross State Product effects of private sector job changes over the past eight years.  The dollars lost to the economy are a staggering $8.7 billion, meaning the economic value of lower paying jobs created since the end of the Great Recession pales in comparison to the higher paying jobs lost.
Great Recession Hammers Virginia's Gross State Product

New Jobs Created During Recovery Don't Measure Up

Job Change

Average GSP Value

Total GSP Value

(293,300)

$154,472

($45,306,636,000)

311,800

$117,343

$36,587,487,000

18,500

($8,719,149,000)

Source: GMU Center for Regional Analysis,

GO Virginia presentation to C&ED Committee, July 29, 2016
This is important to Virginia's local governments because state revenues are so dependent upon payroll taxes.  Roughly 63.0 percent of individual income taxes are tied to withholding.  As the table below indicates, it takes almost 10 jobs in Leisure and Hospitality Services to equal the economic impact of one position in Information Services.
Fewer state dollars for state mandates and state high-priority programs inevitably leads to greater pressure on local budgets to plug the monetary gaps.
Commonwealth of Virginia

Average Job Contribution to Gross State Product

By Private Sector in 2015 $s

Sector

Average Job Contribution to GSP

Leisure & Hospitality Services

$38,000

Retail Trade

$61,637

Education & Health Services

$66,868

State & Local Government

$69,804

Construction

$83,100

Transport/Warehousing

$109,136

Military

$125,215

Professional & Business Services

$145,211

Wholesale Trade

$158,875

Federal Government

$163,125

Manufacturing

$186,311

Information Services

$336,162

Financial Services

$491,636

All Private Sectors Average

$127,630

All Government Average

$117,432

Source: GMU Center for Regional Analysis
So you applied for an Innovation Award. Now what?
Thanks to the localities who submitted entries for the VML Innovation Awards. With so many amazing projects, the judges will have their work cut out for them. The judges will meet to select the winners at the end of August. Winning localities will be notified around Labor Day via a phone call to the contact person listed in the entry. VML will issue a press release to the media statewide no later than September 10. Awards will be presented to the winning localities at VML's Annual Conference banquet, October 10 in Virginia Beach. Best of luck to all of our awards candidates!