eNews August 12, 2022

Friday, August 12, 2022 - 04:44pm
---
This edition of eNews is sponsored by: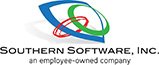 Since 1988, Southern Software has been dedicated to building the best software using proven cutting-edge technology, developed with an intimate, personal understanding of our clients' needs. We back that Software with industry-leading domestic support and training. Read more >
---
In this issue:
Grants
Trainings to help small & mid-sized localities develop competitive infrastructure grant applications
This fall, the Local Infrastructure Hub and the National League of Cities are hosting a series of bootcamps to help small and mid-sized cities with populations up to 150,000 develop competitive funding applications for federal infrastructure grants. Registration will run August 12 – 31.
Spots are limited, so be sure to register your city today!
NLC Contact: Jonathan Kuhl, kuhl@nlc.org
Annual Conference
Matt Lehrman to bring acclaimed sessions on civility to Mayors Institute & Annual Conference
VML is pleased to announce that Matt Lehrman will be presenting to attendees of our 2022 Mayors Institute & Annual Conference.
Over the course of nearly four decades, Matt Lehrman turned a career that started as an advocate for big business into a mission for all voices to be meaningfully heard. Most recently, in partnership with long-time friend and former Scottsdale City Manager John Little, he founded Social Prosperity Partners to facilitate courageous conversations that inspire companies, causes, and communities towards resilience, innovation, and collaborative action.
In addition, Matt presents original workshops to CEOs, business owners, and key executives as a national speaker to VISTAGE®, the world's leading business advisory, and executive coaching organization.
Topics to be covered
Mayors Institute – Saturday, October 1
A COURAGEOUS CONVERSATION ABOUT CIVILITY – Mayors are uniquely responsible for setting the standard of meaningful and respectful discourse in their communities. This facilitated discussion (i.e., no lecture!) invites mayors to candidly share concerns, insights, and aspirations for the qualities of leadership that actually bring people together.
Annual Conference Opening Session Keynote Address – Sunday, October 2
FROM CONFLICT TO CONVERSATION – Must disagreement be disagreeable? Amidst unprecedented disruption and uncertainty, there's never been a more necessary time for elected, appointed and staff community leaders to learn how to tackle complex and sensitive issues in ways that leave people feeling heard, respected, and empowered.
Annual Conference Breakout Session – Monday, October 3
LET'S TALK: CONFLICT TO CONVERSATION – How are you moving your community From Conflict to Conversation? What challenges are you facing and what do you specifically hope to achieve? Keynote presenter Matt Lehrman facilitates a follow-up discussion that invites attendees to seek practical insight and advice from a panel of Virginia community leaders. Come prepared to "wear your heart on your sleeve" about how to engage more people and gather agreement around whatever you hope to accomplish in your community.
Accolades for Matt Lehrman
"Matt presented From Conflict to Conversation at our 100th annual conference. The feedback from our members was nothing short of outstanding. Many said it was their favorite session of the conference. Matt is an excellent speaker who is thought-provoking and inspiring, and he incorporated an interactive portion to his session that our members loved."
-Karen Rosen, Colorado Municipal League
"Matt Lehrman delivered a rousing and substantive closing keynote for our Annual Conference … He speaks with authority, insight, and great energy."
-Matt Lore, Communication and Education Director, League of Arizona Cities and Towns
"Matt Lehrman headlined our 2020 Annual Convention where his From Conflict to Conversation keynote blew our members away…Highly recommend this inspiring, resilient and well-informed speaker."
-Eric Conrad, Director of Communication & Educational Services, Maine Municipal Association
"Matt's strategic planning consultation sparked a powerful united vision for Norfolk's consortium of arts & cultural organizations. Towards the residents of our region and from the perspective of cultural tourists, he showed us how to combine the City of Norfolk's arts, sciences, animals, history, and cultural attractions into a high-performance super species!"
-Greg Bockheim, CEO, Virginia Zoo
VML Contact: Rob Bullington, rbullington@vml.org
Deadline for VML Innovation Award nominations is 5:00 PM on Monday!
The deadline is to submit your locality's entries for the 2022 VML Innovation Awards is 5:00 PM on Monday, August 15.
VML encourages all our members to use this opportunity to spotlight programs and individuals that have made a big difference with innovative solutions to address emerging needs in the community.
Award-winning projects typically demonstrate innovative ways of delivering services, addressing community needs, or significantly improving an existing service.
One winning project from the category winners will be selected for the top prize – the coveted President's Award!
The awards will be presented at VML's Annual Conference in Richmond in October.
More details and a link to the official entry form are available here >.
VML Contact: Manuel Timbreza, mtimbreza@vml.org
Transportation
Localities that maintain their own roads should participate in VDOT study that could affect funding formula
Every locality that receives urban street maintenance payments from VDOT should be aware of the study outlined below and is STRONGLY encouraged to engage with this study. This is because the results of this study could impact every locality that maintains their own roads.
The recommendations that are developed because of this study could impact all cities and towns that maintain their own roads and for this reason every locality responsible for road maintenance should be engaging with this process.
A list of localities that maintain their own roads can be found here >.
Background
The biennial budget passed by the General Assembly and signed by Governor Youngkin in June included a provision directing VDOT to conduct an evaluation of city street conditions. VDOT has begun the process of assembling this group; any city or town that maintains their own roads and streets should have been contacted by now.
VDOT is directed by the budget to:
Conduct an assessment of pavements on streets and bridges across Virginia.
Review the formula for urban street maintenance payments to cities and towns to include comparisons of age, condition, vehicle miles traveled relative to per mile payments.
Look for opportunities for efficiency through partnerships.
Provide recommendations, if any, for revision to the existing formula used to distributed urban street maintenance payments.
VDOT has until December 1, 2023, to complete their assessment. VML will continue to update members as this study is conducted.
VML Contact: Mitchell Smiley, msmiley@vml.org
Behavioral Services
Alternative custody workgroup hears testimony; begins discussion of recommendations
Topics addressed during the third meeting of the Alternative Custody Workgroup which met in Richmond on Tuesday, August 9 included:
Finding better ways to help people in crisis by using alternative services or facilities besides hospital emergency rooms
Understanding and addressing the issue of community services board crisis staff attempting to find a treatment beds in short order for numerous individuals simultaneously
Understanding the limitations of paying off-duty officers or using auxiliary officers to stay with individuals for hours or days in an emergency room.
The workgroup was created by legislation approved by the 2022 General Assembly.
The current model for serving individuals with a behavioral health crisis and an emergency custody order (ECO) in a regular hospital emergency department is not ideal for patient outcomes. Finding ways to divert someone in crisis by employing other services, such as mental health co-responders, or sending them to specialized facilities to address behavioral health crisis situations, such as crisis receiving centers or Crisis Intervention Team Assessment Centers (CITAC) would benefit these individuals, stated Joran Sequeira, MD, representing the Virginia College of Emergency Physicians.
Sequiera brought up the safety risks to emergency department staff working with individuals in crisis.  She recommended that Virginia look at increasing beds and staff at private hospitals; providing grant funding to hospitals to hire and train specialized security staff and hiring peer specialists with de-escalation training.  She also discussed the shortfalls of current laws surrounding medical temporary detention orders which could otherwise divert intoxicated individuals from unnecessary medical evaluation.
Ryan Dudley, LCSW, director of crisis services for Hampton Newport News Community Services Board (CSB) told workgroup members how the CSB response to ECO cases has grown substantially and outlined some of the issues faced by CSB staff in these situations. These included assessing and addressing the needs of 10 or more individuals at a time in an emergency room; making inquiries to numerous hospitals across the region or state to find a treatment bed for each individual when necessary; and dealing with the constantly changing situation of wait lists for private and public hospitals.
Dudley addressed the adverse impact of delayed admissions on patients, law enforcement, and hospital staff and said that someone voluntarily seeking help who experienced extended waits or adversity in seeking help would likely not voluntarily seek help in the future, which would eventually create more issues for individuals and the behavioral health/physical health system.
Dudley also suggested that more levels of assessment and care were needed, including CITACs and CITs along with emergency rooms, and continuing committed funding and less administrative red tape to go with it.
The Commission discussed items raised in their first two meetings that could be considered possible workgroup recommendations. These items were as follows:
Develop a variety of solutions and tailor them regionally to address alternative custody, such as expanding the state's alternative transportation contract; funding expansion of the DBHDS off-duty deputy program to areas outside of Southwest Virginia; and providing funding to develop or expand successful local programs, such as the co-responder program in Fauquier or CITACs in other areas.
Develop an option for an alternative custody pilot program, which could include an expanded contract with Allied Universal Security which holds the state's alternative transportation contract and provides security services in hospitals in other states. This would require hiring of additional personnel and training of existing alternative transportation staff by Allied.
Create an ECO/TDO Code Clarification group to more clearly define criteria necessary to issue TDOs, define the terms "custody" and "execution" regarding ECO/TDO processes; clarify Medical TDOs and custody of a patient in this situation.
Develop training programs to promote better understanding and consistent application of ECO/TDOs statewide.
Develop standards around re-evaluation of patients during the ECO process and particularly during any delayed TDO admission for possible diversion to a more appropriate treatment option than a state or private hospital bed.
Additional topics for potential exploration include:
regionalization of custody;
custody by a "facility" rather than making local law enforcement responsible for custody;
looking at crisis options such as receiving centers;
re-examining the ECO timeframe, which is the shortest in the country;
increasing permanent supportive housing and other housing options;
examining "inability to care for oneself" to see if such individuals really require law enforcement custody;
looking at possible development of special emergency centers or units; and
examining solutions that are the least traumatizing for individuals in crisis
The workgroup will hold its next meeting on Aug. 25 from 1-3 p.m. in the Monroe Building in Richmond.
VML Contact: Janet Areson, jareson@vml.org
Events & Opportunities
Mid-Atlantic ADA conference happening October 11-13 in Alexandria
The Mid-Atlantic ADA Center's Annual Conference, which will be in Alexandria October 11 through October 13 is a great opportunity to learn about the American Disabilities Act and to network with others who have expertise and an interest in the ADA.
Information and registration are available here >.
Mid-Atlantic ADA Contact: Ann Deschamps, adeschamps@transcen.org
National Civic Review summer edition now available for VML members
Civic learning, a key ingredient of any successful democracy, can take a variety of forms and ought to occur in multiple settings, not just high school classrooms. In this issue of the National Civic Review, published in collaboration with the Kettering Foundation, the National Civic League explores some of the successful strategies that educators, librarians, nonprofit groups, debate associations, public agencies, and collaborative partnerships are adopting to provide or encourage effective civic learning.
To access this edition, go to the table of contents where you will be prompted to enter your unique access code: VML22.
VML Contact: Rob Bullington, rbullington@vml.org