eNews Aug. 9, 2019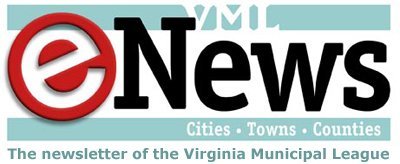 Friday, August 09, 2019 - 12:53pm
In this issue:
Governor Northam to address VML conference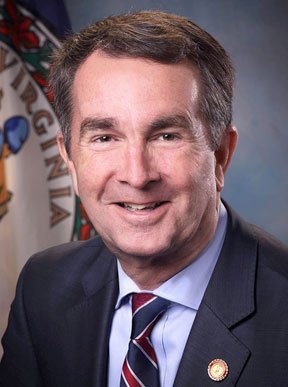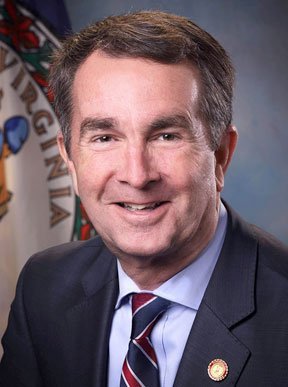 VML is pleased to welcome the Honorable Ralph Northam to our 2019 annual conference in Roanoke. Governor Northam will speak during the General Session on Tuesday, October 8 at 10:30 a.m.
The most recently updated version of the conference program is available on our website by using the "Preliminary Agendas" link as well as on our conference mobile app (see article below for instructions on downloading the app).
VML Contacts: Sandra Harrington, sharrington@vml.org; Rob Bullington, rbullington@vml.org
FCC proposed rule preempts local authority; likely to reduce franchise revenues
NLC to host webinar on Aug. 27
On August 1, the Federal Communications Commission (FCC) voted 3-2 to approve a report and order that will make dramatic changes to cable franchises managed by state and local governments. Franchise fees, charged by state or local governments on cable providers, were set at a limit of up to five percent of cable revenues by the Cable Act of 1984. Many jurisdictions also negotiate additional non-cash provisions when creating franchise agreements with cable companies to operate in their state or locality. For example, many Americans have broadband access via cable because of build-out obligations negotiated in franchise agreements years ago that ensured cable infrastructure was built in their neighborhoods.
When the order goes into effect, cable providers will be able to deduct the "fair market value" of any in-kind franchise obligations from their cash franchise payments. This includes any obligation other than build-out requirements, customer service requirements, PEG capital costs or channel placement value. This also includes the value of service or infrastructure to government buildings or schools, discounted service for seniors or low-income householdsor institutional networks (I-Nets).
While cable companies are not obligated to alter their existing franchise payments,they may begin deducting the value of those in-kind franchise obligations as soon as 30 days after the FCC order is published in the federal register. Until Congress or the courts rein the Commission in, it appears these preemption efforts will not slow down.
NLC will host a webinar on Tuesday, August 27 at 2:00 p.m. EDT to cover the content of the order and what steps local governments should take next to fight back against the order.
The full NLC press release is here.
VML contact: Michelle Gowdy, mgowdy@vml.org
Please complete the Next Generation 9-1-1 (NG9-1-1) survey by September 15
Last week, VML sent our members a link to a survey regarding NG9-1-1. This survey was drafted by an advisory group to the 911 services board. Your input is very important; we ask that both management staff and emergency services staff work together to answer these questions in a fiscally responsible manner.
VML staff will are available to assist with survey questions. Please be aware that due to the importance of this survey, you will need to log in so that a record of responses can be kept.
Click here for further information on the Next Generation 9-1-1 deployment.  Please note that Virginia Beach will soon also have a contract which other localities may use.
VML has a legislative position that supports expanding the communication sales and use tax to include prepaid cards and prepaid phones as an additional revenue stream for localities. This position does not "earmark" this revenue for localities.
VML Contact for survey content: Michelle Gowdy, mgowdy@vml.org
VML Contact for survey availability: Rob Bullington, rbullington@vml.org
State Auditor revises Local Government Fiscal Distress Monitoring Report to focus on each locality's individual performance
The financial meltdown of the City of Petersburg prompted the General Assembly in 2017 to direct the Auditor of Public Accounts to develop an early warning monitoring system to identify local government fiscal stress.  The legislature was particularly interested in:
Cash flow issues, structurally imbalanced budgets, debt overload, deficit spending, and inability to pay expenses;
Revenue shortfalls and billing and revenue collection inadequacies and discrepancies;
Inability to meet obligations to authorities, school divisions, or political subdivisions of the Commonwealth; and/or
Lack of trained and qualified staff to process administrative and financial transactions.
In the worst-case scenario, the state could invoke oversight or targeted intervention to further assess, help stabilize, or remediate a locality's situation.
The Auditor of Public Accounts has adopted a new methodology that significantly differs from the evaluation criteria used in 2017.  Under the new methodology, the Auditor calculates 12 financial ratios and assigns a points-based evaluation according to each ratio's result.  Points are assigned for each ratio according to how the ratio performs in general at a level of either strong, adequate, or weak.
After analyzing each locality's cumulative points for the ratios, a qualitative analysis is performed if a locality scores 30 or more total ratio points.
The qualitative analysis assesses demographic and other external, qualitative factors as part of the Auditor's evaluation to identify a locality for additional follow-up through a financial assessment questionnaire and discussions with the locality.
The qualitative analysis specifically reviews trends in demographic factors, such as growth or decline in population, median household income, unemployment rate, poverty rate, and the assessed value of a locality's real estate and personal property.  The analysis also uses information collected by other state agencies, including the Commission on Local Government and the Virginia Department of Education.
After this phase of the evaluation is completed, each locality is classified as needing further follow-up through the financial assessment questionnaire review process or not needing any further follow-up.
Although the new methodology represents a significant improvement over the initial approach, the Auditor is not in a position to explore and develop recommendations to directly address the causes of fiscal stress among local governments.  The Joint Subcommittee on Local Government Fiscal Stress, which the General Assembly established a few years ago, has yet to meet.  It would appear that the issue of local government fiscal sustainability remains stuck in limbo.  It may take another two or three local financial flare ups before the state pays attention.
VML Contact: Neal Menkes, nmenkes@vml.org
Congress and the President hold each other tight to avoid another round of embarrassment
Government default threat postponed through July 2021, but government shutdown still looms
Last week President Trump signed a sweeping budget deal to increase federal spending and to lift the nation's borrowing limit.  The measure had previously passed the Senate by a vote of 67 to 28 after the House of Representatives voted its approval 284 to 149.
The law removes the threat of the federal government defaulting on its debt through July 31, 2021, pushing the issue beyond next year's presidential and congressional elections.
The law also provides "sweeteners" for defense hawks and for domestic spending advocates.  The mandatory Obama-era spending caps from 2011 (Do you remember sequestrations?) are lifted, increasing military and domestic spending by $320.0 billion over the next two years.  Defense spending will increase roughly 3.0 percent over current levels and nondefense spending will go up 4.0 percent.  In place of the mandatory spending caps Congress will have to pass roughly a dozen appropriation bills or an omnibus spending package to keep the federal government from shutting down after September 30.
The political compromise does nothing to arrest the nation's eye-popping budget situation.  The federal government now spends roughly $4.4 trillion and is expected to bring in roughly $3.5 trillion in revenue, leaving a budget gap of between $900.0 billion and $1.0 trillion.  The national debt hovers at a stratospheric $22.0 trillion.
Maya MacGuineas, president of the bipartisan Committee for a Responsible Federal Budget, said the agreement marks "a shameful period of fiscal recklessness in Washington that is unprecedented in the context of our current fiscal state."  Leon Panetta, a former director of the federal Office of Management and Budget as well as the former chairman of the House Budget Committee, predicted that the new law will add even more IOUs to the nation's debt load.
It's interesting to note that the agreement covers about one-third of the federal budget with roughly two-thirds of the budget tied to federal entitlements like Social Security, Medicare and Medicaid that continue to grow based on eligibility thresholds and economic conditions.  These entitlements are not part of the discretionary defense and domestic spending covered by the new law.
Virginia itself depends on federal spending at both the state and local level.  Roughly 20.0 percent of the state budget passed by the General Assembly earlier this year is made up of federal dollars.  That's more than $23.0 billion for the 2018-2020 biennium mostly concentrated in health and human resources, transportation, K-12 and higher education, natural resources, and commerce and trade.
Federal spending at the local level in FY 2018 was an estimated $2.1 billion.
The presence of federal spending running through state and local budgets means efforts to control the federal budget will have to include the country's statehouses and city halls.
VML Contact: Neal Menkes, nmenkes@vml.org
VDH hosting public pool regulatory update webinar
Webinar to be held Aug. 16
The Virginia Department of Health (VDH) invites local government staff and officials to participate in a webinar regarding the results of its recent Public Pool Regulation Program analysis. This analysis reviewed the scope of services, regulatory requirements, and implementation of the public pool program.
The webinar will be held August 16 at 2:30 p.m. and can be accessed here.
A Zoom account is not necessary to join the webinar, but VDH recommends you join 15 minutes prior to the launch time in case your browser needs to download a plug-in to proceed.
The webinar will give attendees the opportunity to submit feedback via in-webinar polling. VDH seeks input from local governments, as well as pool operators, designers, safety experts, and pool professionals to inform its next steps to improve the quality of its health and safety based regulatory program while accounting for the realities of the modern pool industry.
If you have any questions, please call or email Olivia McCormick, VDH program manager for tourist establishment regulation, at 804-864-8146; olivia.mccormick@vdh.virginia.gov.
VML Contact:Janet Areson, jareson@vml.org
Dominion Energy seeks partners to expand broadband access
Responses requested by Sept. 9
Dominion Energy Virginia is asking localities and internet service providers (ISPs) for information to facilitate greater broadband internet access for parts of the state that are currently unserved. Responses to the Request for Informationby localities and ISPs should be submitted no later than Monday, Sept. 9, 2019.
The information will help the company to advance a pilot program to expand access to broadband internet. It may be used to inform future Request for Proposals and requests for approval before the Virginia State Corporation Commission.
Dominion Energy is looking into ways it can serve as a "middle mile" provider, filling a void between the largest data connections and homes and businesses. Dominion Energy's telecommunications network may be able to bridge the gap by making its broadband capacity available to internet service providers in unserved communities, as allowed under legislation enacted in the 2019 legislative session (HB2691-O'Quinn).
An explanation of possible options to increase access is provided in the company's Broadband Feasibility Report, which was a component of the Grid Transformation & Security Act of 2018.
Additional information on the pilot program is posted on Dominion Energy's website.
For further information, email or call Audrey Cannon (Audrey.L.Cannon@dominionenergy.com, 804-771-6115).
Broadband Summit scheduled for Sept. 5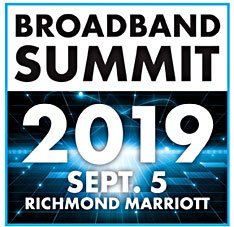 VML and the Virginia Association of Counties (VACo) – in conjunction with the VCTA (Virginia Broadband Association) – are pleased to offer this opportunity to hear from municipal officials and industry leaders about broadband in Virginia.
The summit will be held Sept. 5, 2019. Registration will open at 9 a.m. Programming will run 9:30 a.m. – 3:30 p.m.
Registration is available here >
The cost is $50 for registrations made through Aug. 23 but increases to $65 beginning Aug. 24.
Topics to be covered include:
Grant programming and assistance opportunities
New technologies made possible with broadband (i.e. tele-health, 10G technology)
Successful municipal industry partnerships
Opportunities for expanded broadband access for school children
How broadband enhances economic development opportunities across Virginia
VML Contact: Mitchell Smiley, msmiley@vml.org
VML and VDEM release hurricane preparedness video series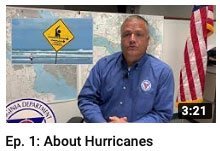 With hurricane season in full swing, it is important to be prepared and informed. The Virginia Municipal League and The Virginia Department of Emergency Management have partnered to create a mini-series dedicated to hurricane preparedness, safety, helpful tips, and other information to help you and your family stay safe.
VML Contact: Rob Bullington, rbullington@vml.org
VRS announces that GASB information is forthcoming
A recent edition of the Virginia Retirement System's Employer Updatesaid that the agency is preparing the information necessary to assist VRS-participating employers with preparation of their annual financial statements in accordance with Governmental Accounting Standards Board (GASB) standards.
Look to the Financial Reporting section of the VRS website in the coming weeks for resources to assist with the preparation of your annual financial statements, including:
Audit Reports for state, teacher and political subdivision retirement plans as well as for post-employment benefit (OPEB) plans.
Sample Journal Entries.
Sample Note Disclosures.
Analysis of net pension liability.
VML Contact: Jessica Ackerman, jackerman@vml.org
Newly Elected Officials conference postponed
The Aug. 14 Newly Elected Officials conference in Fredericksburg has been postponed. We will announce a future meeting date for this conference after the November elections. People who have already registered will have their registration fees refunded.
VML Contact:Jessica Ackerman, jackerman@vml.org
Download the VML Conference mobile app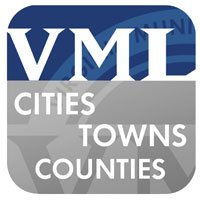 The updated app for the 2019 annual conference is now available. We are updating it every day with new information as sessions, speakers, exhibitors, schedules and more are confirmed. Having the app will allow you to build your own agenda, participate in polls and chat groups and stay current on up-to-the minute scheduling (and that's just for starters).
Download it at your earliest convenience and check it regularly for updates.
The VML Conference App is available in your device's app store. Search: "Virginia Municipal League."
VML Contacts: Manuel Timbreza, mtimbreza@vml.org; Rob Bullington, rbullington@vml.org
Game night coming to the VML annual conference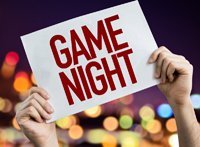 VML is pleased to be Introducing a new event at the 2019 annual conference in Roanoke: Game Night! This friendly series of competitions hosted by a professional game master and DJ will include trivia, karaoke, and a photo booth challenge.
How do you win game night? Simple, correctly answer the most trivia questions about subjects ranging from local government codes to Virginia history. Your team can also choose to participate in one of the many bonus rounds of karaoke and photo booth cinema tableau (in which you pose to act out a scene from a famous movie) to earn extra points.
So, brush up on your trivia knowledge, practice singing in the shower, and work on striking that pose because there will be drinks, dancing, dessert, music, games, prizes, and a ton of fun! Not sure if you want to play? No problem. Stop by and enjoy watching the competition.
All of this and more is happening on Sunday night starting at 7 pm at the 2019 annual conference! Admission is free to conference attendees.
VML Contact: Rob Bullington, rbullington@vml.org