eNews Aug. 23, 2019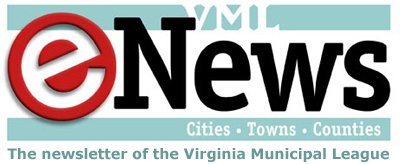 Friday, August 23, 2019 - 02:03pm
Inside this issue:
Gone phishing (and other fun FOIA)!
Phishing:  a scam by which an Internet user is duped (as by a deceptive e-mail message) into revealing personal or confidential information which the scammer can use illicitly. (Merriam-Webster online dictionary)
Earlier this week, several members of the VML staff received an email that appeared to come from me. In the email I asked them to run out and purchase gift cards for a "client." None of them believed it was genuine since, aside from the fact that I would never make this request of my staff, a closer examination of the email showed that the originating address was unfamiliar. The staff deleted it and the IT administrator blocked the address at VML and reported it as phishing (messages like this are carefully crafted to include absolutely nothing that can trigger it as spam or phishing until someone manually reports them).
Why am I mentioning this? Because it was a stark reminder of just how pervasive this practice has become. Fortunately, work is being done to counteract it. Pursuant to HJ628, the Virginia Freedom of Information Act (FOIA) Advisory Council created a subcommittee to study phishing which met for the second time this week.
The City of Portsmouth brought this issue to the forefront because it wants to protect the personal information of its employees and citizens. Portsmouth's leaders asked that the following changes to FOIA be considered:
Require FOIA requestors to include state identification if they are asking for more than 5 employees' salary data.
Allow government bodies to require a written request with the ID.
Exempt government bodies from liability when providing requestor information to law enforcement.
Allow citizens to "opt-out" of allowing localities to give out their personal identifiable information.
Continue studying and making recommendations on this issue.
At this week's meeting, the subcommittee listened to presentations from the Virginia State Police and the Virginia Information Technology Agency (VITA) about how they are combating the issue and investigating these problems. At the end of the meeting, the subcommittee agreed that there were three buckets of information to consider:
Government employee work contact information
Government employee non-work contact information
Citizen personal contact information
However, the subcommittee is not yet ready to commit to legislation, so there will be more meetings scheduled. The study of the issue could continue through the summer of 2020 before they are ready to introduce legislation.
This subcommittee also briefly reviewed draft bills for "tolling" the time period when a requestor asks for a cost estimate. While it has been assumed in the past that the FOIA deadlines are tolled when an estimate is being drafted, it is not explicit in the code. The subcommittee had a lot of questions and further clarifications for these drafts, so staff has agreed to further refine them.
Get links to the meeting materials and drafts here >
The full FOIA Council will meet on September 18th at 1:00pm in Senate Room A of the Pocahontas building here in Richmond.
VML Contact: Michelle Gowdy, mgowdy@vml.org
Framework for sharing data discussed
The FOIA meeting discussed above dealt with concerns related to disseminating too much information. At the other end of the spectrum, a meeting of the Data Sharing and Analytics Advisory Committee on Aug. 21 was all about how state agencies should share data and make it available to the public.
The advisory committee discussed the governance framework for sharing data and ensuring that all applicable laws are followed. The Committee reviewed a nearly finalized draft their report (due October 1) and recommended creating a Data Commission to "set, plan, and prioritize data sharing performance goals for the Commonwealth, review agency accomplishments, and provide recommendations to the Governor and the General Assembly on any changes to laws or funding necessary."
The report also recommends an Executive Data Board, Data Governance Council, Data Governance and Analytics Program Office (with 13 new employees) and a Data Stewards Group.
These recommendations will go to the General Assembly and a request has been made for funding to the Governor. Stay tuned!
VML Contact: Michelle Gowdy, mgowdy@vml.org
Where is the economy going?
Is it too soon to tell if we are headed for continued growth or a recession? And if the answer is the latter, is it too late to do anything? Let's take a look.
Jobs
The U.S. economy added an average of 179,000 new jobs a month in 2017 and 223,000 new jobs in 2018, continuing a trend of job gains that began in 2010. For 2019, the monthly average has slipped to 165,000. Perhaps the lower numbers are an indication that the nation's job market in 2019 may be softening.  The Associated Press reported this week that revised job numbers show the economy had 501,000 fewer total jobs this March than initially stated. In June, employers posted 7.3 million job openings, down from a peak of 7.6 million in November of last year. The reduction in job openings is widespread across many industries, possibly signaling a more cautious approach by employers. (In FY 2019, the Commonwealth forecasted a 1.4 percent growth in employment. The actual growth rate for the fiscal year ending June 30 was a smaller 0.9 percent.)
The unemployment rate is at a half-century low and has been falling steadily since the end of the Great Recession. Unlike the unemployment rate, the labor participation rate has yet to recover. In December 2007, two-thirds (66 percent) of civilians ages 16 and over either were employed or actively looking for work; as of July of this year, only 63 percent were. (July's labor participation rate in Virginia was 65.5 percent.)
Economic growth
The gross domestic product (GDP) in 2017 and 2018 was 2.4 percent and 2.9 percent, respectively. Stock market performance (Dow Jones Industrial Average) rocketed from 18,333 in November 2016 to over 27,000 in July of this year. However, investor confidence waivered in August, meaning the stock market yo-yoed from July's record heights to a lower range in the 26,000s.
Also, for the first time in over ten-years, interest yields on short-term U.S. government bonds have eclipsed those of long-term bonds. In normal times, the federal government needs to pay out higher rates to attract investors for its long-term bonds. But, with a loss of investor confidence in the near-time performance of the economy, the government is paying more to attract buyers to its two-year bond than its ten-year note. The inverted yield curve is regarded by many economists as a reliable indicator to predict an economy headed for recession.
Economic stagnation and contraction are showing up across the globe. Both the German and British economies appear to be contracting. New data indicate that Germany may be slipping into a recession with the country's economy shrinking 0.1 percent between April and June. If the contraction continues this quarter, Germany officially would meet the definition of a recession. As for Great Britain, investors have also inverted the yield curve on British government bonds. And economic growth in China and other Asian countries has also slowed.  Chinese factory output fell to a 17-year low and unemployment is increasing.
Manufacturing
The Federal Reserve Bank reported last week that industrial production fell 0.2 percent in July, the second drop in the past four months. Wall Street economists had forecasted a 0.2 percent gain, according to a MarketWatch survey. Although industrial output is up 0.5 percent on a year-to-year basis, the factory sector may be in a technical recession with output suffering small declines for the past two quarters. Investment growth after enjoying a boost from the 2017 federal tax-cut package turned negative this Spring. A stronger dollar, which makes American products more expensive overseas, as well as an increasing skilled-workforce shortage, have impeded efforts to bring back manufacturing jobs that had left American shores.
Federal deficit
The Congressional Budget Office (CBO) reported this week that the nation's federal deficit will blow up by roughly $800 billion more than the amount previously expected over the next ten-years. The federal government had already expected to hit about $1 trillion in annual deficits next year.
The CBO's new forecast is driven by the removal of spending caps ("sequestration") and falling tax revenues resulting from the 2017 federal tax-cut package. If Congress and the president fail to act, by the end of the next decade, America's federal debt will roughly equal the entire nation's GDP.  (It appears that the nation's gold supply guarded at Fort Knox will be replaced with barrels of red ink.)
Recession?
Here's the betting line. Bank of America Merrill Lynch economists say the odds for a recession in the next 12-months are at a 1-in-3 chance. Goldman Sachs economists lowered their forecast for fourth-quarter growth this year to 1.8 percent and said fears of a recession are growing because of trade conflicts. And, nearly 3 out of 4 economists surveyed by the National Association for Business Economics expect a recession no later than 2021 with a slowdown in economic activity beginning in 2020. The survey was conducted before President Trump announced the latest round of tariffs on $300 billion of Chinese goods.
So, what can the federal government do to contend with an economic slowdown?  The traditional responses have been to implement monetary and fiscal policy actions. For the past seven recessions the Federal Reserve Bank took the lead in monetary policy by slashing interest rates by at least 5 percentage points. The Federal Reserve Bank, however, already cut its target interest rate in July to a range of 2 percent to 2.25 percent. How much lower can the rates go?
During the Great Recession, the Federal Reserve also bought government bonds to pump money into the financial system. The Feds still hold trillions of dollars of bonds it bought. Would this tactic still be effective?
A fiscal policy initiative would require a partisan-divided Congress and President Trump to cooperate on a major spending and/or tax initiative. Given the fact that the nation's debt load tops $22 trillion, it is unlikely that the politics and the backdrop of next year's elections will align in such a manner as to encourage a cooperative effort.
Next year's budget development promises to be challenging at both the state and local level.
VML Contact: Neal Menkes, nmenkes@vml.org
Virginia sanctioned for SNAP error rate – what does it mean?
The U.S. Department of Agriculture (USDA) has sanctioned Virginia with a $3.8 million penalty for its error rates in administering the Supplemental Nutrition Assistance Program (SNAP) during federal fiscal years 2017 and 2018. Local departments of social services are responsible for SNAP eligibility determination; federal law requires that SNAP eligibility be done by merit-based employees (i.e. not contractors).
While the penalty is $3.8 million, the USDA will allow Virginia to enter into a settlement agreement wherein 50 percent of the penalty is reinvested into federally-approved activities to improve program administration while designating the other 50 percent as at-risk for repayment if a liability for an excessive payment error rate is established for federal fiscal year 2019.
Virginia Department of Social Services (VDS) Commissioner Duke Storen addressed this issue with the General Assembly's Health and Human Resources Joint Subcommittee on Aug. 20 in Richmond. At this meeting he explained that payment error rates measure the accuracy and timeliness of eligibility determinations and the benefit calculation amounts and do not constitute fraud. Further, Storen outlined how the USDA establishes and measure two error rates for every state:
Positive error rate (PER) – The most frequent error elements are related to wages, shelter deductions, the standard utility allowance, and medical expenses; and
Case and procedural error rate (CAPER) – There is no financial sanction for this rate. Most frequent error elements are incorrect notices, timeliness standards, and misapplication of policy.
If a SNAP allocation is incorrect for the sample month, a quality control analyst determines if the error was caused by an agency or a client. Agency errors (which account for just over 2/3 of all errors) are typically a result of a worker failing to act on information reported by a household or failing to resolve questionable information. Client errors (which account for the remainder) result from a household withholding or failing to report information.
Storen said that a preliminary analysis found that contributing factors include the stability – or lack – of a trained workforce (the statewide eligibility worker vacancy rate was 17 percent; the highest rate was 35 percent in Norfolk), high caseloads for local workers, and policy and technical system issues.
Storen said that the state had already begun to address issues before the official USDA notification was given last month. The state's plan of action includes:
A performance improvement plan for every local agency with an error rate over the national threshold for FY18.
Targeted case reviews by local agencies to focus on error trend areas.
Semi-annual regional SNAP payment accuracy meetings (spring meetings were held; fall meeting to occur in September and October).
Regular meetings with the 20 local agencies with the highest SNAP caseloads to develop best practices and error reduction strategies.
Statewide mandatory training on the top three error elements as well as training on interviewing, documentation, and caseload management.
System improvements with a focus on issues in the case management system that may contribute to errors.
A pending request with the Social Security Administration to use an income verification system currently restricted to the Medicaid program that would streamline the application process and reduce errors.
Virginia's plan of action includes new items as well, including resources to support the stability of the local social services workforce, technology enhancements to reduce worker errors and increase efficiency, and learning opportunities to focus on skill and performance improvement.
Virginia has been in this position before, and efforts were made at that time to improve technology and training to help eligibility workers handle the volume and complexity of this process.
VML Contact: Janet Areson, jareson@vml.org
Subcommittee hears updates on affordable housing
Housing availability, military personnel needs, security deposits and energy audits discussed
Between 2018 and 2045 there will be 575,000 more dwellings built in the metro DC area. Despite this, the area will still be short over 115,000 units.
This mindboggling statistic was presented by a representative of the Arlington Partnership for Affordable Housing to the Aug. 22 meeting of the Housing Commission's subcommittee on affordable housing, real estate law and mortgages. The representative proposed some legislative ideas for consideration, such as increasing the housing trust fund, looking at the state housing tax credit, allowing licensed family childcare in multifamily rental housing and facilitating expanded zoning incentives for affordable housing.  The representative also spoke on his group's partnership with the American Legion to create affordable housing and a new American Legion space on the same property.
The issues of military personnel, security deposits and leases also were discussed at the meeting.  Representatives for military personnel and apartment owners were tasked to return with proposed regulations to provide further protections for military personnel who receive orders to move out of an area which they are renting housing.
Senator Scott Surovell presented a proposed bill relating to home energy audits that would encourage home buyers to ask for a home energy audit before purchasing a home. Eric Olson, Executive Director of the Board of Contractors in the Department of Professional and Occupational Regulation, also spoke about the licensure required for residential building energy analysts. It is expected that Senator Surovell will introduce a bill related to this issue in the 2020 General Assembly session.
VML Contact: Michelle Gowdy, mgowdy@vml.org
Preparing for a rainy day: What to do with the state's surplus funds
Earlier this week, Gov. Ralph Northam presented to the House Appropriations, House Finance and Senate Finance Committees his accounting of the Commonwealth's finances and the Virginia economy. His statement included the following:
"By and large, our financial health is good. We ended the year with a surplus of $797.7 million. But, as is often the case, much of that surplus is already obligated, for items like water quality and taxpayer relief.  We also are putting $344.4 million into reserves, which means by 2021, we'll have $1.6 billion in our reserves – approximately seven percent of our general fund revenue, the highest amount we have ever put in reserves."
He further expressed his intention to put eight percent of state general fund revenues into reserves as a goal of his Administration. That goal is supported by the Republican majority in the General Assembly with House of Delegates Speaker Kirk Cox crediting the legislature for protecting the state's AAA bond rating through the Great Recession, taking action to shore up the state's cash reserve funds throughout the economic recovery, and providing tax relief for Virginians. House Appropriations Chairman Chris Jones sounded a warning note regarding next year's legislative session.  He identified a "need to recommit ourselves to a cautious financial approach that hedges against future economic downturns."
Indeed, it is an act of faith held by state officials that the state's two major reserves, the Revenue Stabilization Fund ("Rainy Day Fund") and the Revenue Cash Reserve, are the bulwark in defending and preserving Virginia's coveted "AAA" bond rating.
But, is keeping over a billion dollars in a low interest account the best use of the money? Would it make more "dollars and cents" for the state to make an extra deposit to the teacher retirement plan?  This could produce short- and long-term savings for the state and localities. Employer contribution rates are likely to increase in the next biennium because the discount rate will change from a 7 percent return to a 6.75 percent return. An extra deposit could mitigate the expected contribution increase for the 2020-22 biennium and in the out-years.
Think of it this way:  Given the choice of investing in a 2 percent savings account or whittling down a 20 percent credit card balance, which makes the most sense?
That is something to ponder before the next legislative session.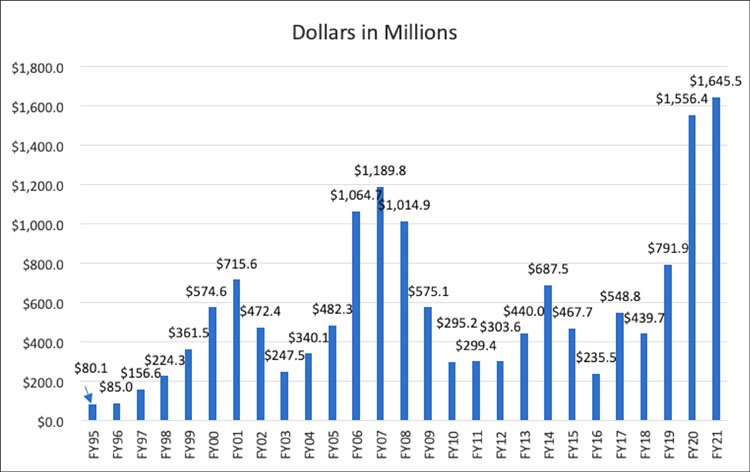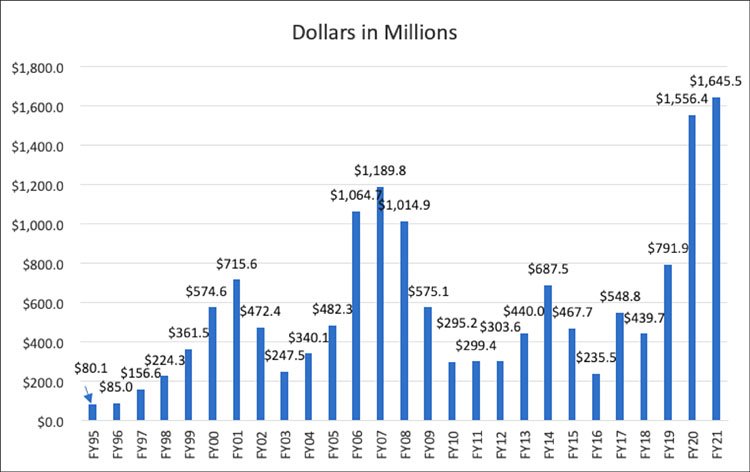 VML Contact: Neal Menkes, nmenkes@vml.org
Complete Count Commission continues planning for 2020 Census
Led by Secretary of the Commonwealth Kelly Thomasson, the Virginia Complete Count Commission held its monthly meeting Wednesday in Richmond to plan for the statewide rollout of the 2020 U.S. Census. The Commission, established in December by Governor Northam, has the task of improving census participation rates among Virginia residents. Virginia has a history of low completion rates, coming up eighth in the country for highest undercount of children ages 0-5 in 2010. Following partisan debate about the content and accessibility of census materials for 2020, stakeholders are concerned that even fewer residents will participate in the upcoming count.
The Commission's discussion on Aug. 21 focused largely on how to promote the 2020 Census among harder-to-reach groups, including not only parents of small children and foreign-born residents, but also transient populations, incarcerated individuals, and assisted living residents. For each uncounted resident, the state and localities stand to lose $20,000 in federal funding over ten years. In an effort to increase completion rates among these populations in particular, the Northam administration plans to spend an additional $1.5 million on promotional materials, including advertisements and handouts printed in multiple languages.
The 2020 Census will be released on April 1. To learn more about the Census and how to increase completion rates in your locality, visit www.commonwealth.virginia.gov/completecount.
VML Contact: Jessica Ackerman, jackerman@vml.org
Stakeholders convene discussion of Dangerous Dog Statute
Partnering with the Virginia Animal Control Association, the Virginia Alliance for Animal Shelters hosted an extensive conversation about the state's updated "Dangerous Dog Statute" (§3.2-6540) and its implications for localities and residents. The 2019 General Assembly Session saw the addition of language authorizing local courts to defer proceedings in the designation of a dog as "dangerous" (HB2745 – Hope). Representatives of law enforcement and animal control agencies across Virginia at Tuesday's meeting largely approved of the increase in flexibility, arguing that it allows localities to address incidents involving dogs in ways that best suit their communities.
A number of victims of dog attacks also attended the meeting, sharing their experiences and advocating for increased penalties for dog owners. Specifically, victims expressed frustration with the limited options for pursuing compensation for medical expenses incurred from attacks.
The group also reviewed legislation that failed to pass through the General Assembly in 2019, including bills addressing the disposition of dogs previously found dangerous (HB1894 – Webert) and restitution for emotional distress (HB2257 – Pogge).
VML Contact: Jessica Ackerman, jackerman@vml.org
School readiness topic of regional listening sessions
Following Governor Northam's July release of Executive Directive Four, establishing an Executive Leadership Team on School Readiness, commissioners from multiple state agencies recently hosted four listening sessions to hear from community stakeholders across Virginia. Meetings were convened in Norfolk, Annandale, Salem, and Chesterfield over the past two weeks to hear from early childhood professionals and educators about the proposed consolidation of all early childhood education programming, including Head Start, under the Department of Education.
Attendees first heard presentations from Duke Storen, Commissioner of the Department of Social Services; Dr. James Lane, State Superintendent of Public Instruction; and Jenna Conway, Chief School Readiness Officer before offering insights into programs and strategies that have worked well within individual communities. Both the Administration and attendees stressed the importance of public-private partnerships in supporting and expanding school readiness efforts, particularly in areas of high economic need.
Feedback from the four listening sessions will inform the Executive Leadership Team's analysis of existing funding streams and eventual launch of pilot standards for all early childhood education programs that accept public funds. For more details on Executive Directive Four, see the Administration's full description of the team, its mission, and goals.
VML Contact: Jessica Ackerman, jackerman@vml.org
Last day to register for 2019 Broadband Summit at early bird pricing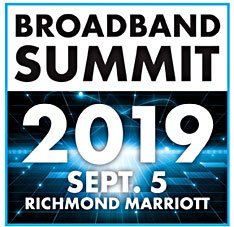 Prices go up after today, August 23, for the September 5 Broadband Summit. Registration is currently $50; starting August 24 registration is $65.
VML and VaCo – in conjunction with the VCTA (Virginia Broadband Association) – are pleased to offer this opportunity to hear from municipal and county officials and industry leaders about broadband in Virginia.
This summit will include the following panels:
Broadband 101 – Making the Business Case for Broadband
Department of Housing and Community Development – Helping Locals Plan and Build
Case Studies on Virginia Telecommunication Initiative and Tobacco Commission Grants
Broadband Affordability Programs
Telehealth: The New House Call
FCC Update
Future of Broadband
Utility Middle Mile Pilot Program
VML Contact: Mitchell Smiley, msmiley@vml.org
DGS releases survey on construction projects
Survey deadline is Sept. 6
The Virginia Department of General Services (DGS) is surveying local governments that have had construction projects and /or professional service projects as part of the department's review of Virginia law and best practices as it relates to the statute of limitations on state contracts for construction services. The survey should not take long to complete, and it is important that DGS hears from you. Survey responses are due no later than close of business on Sept. 6, 2019.
Link to Survey: https://www.surveymonkey.com/r/PLQY6B2
If you have any questions regarding the survey, the survey link given below gives some questions and answers. If you still have questions, please contact:
Jessica Hendrickson, VCM, CPPB/O, VCCO, VCO
Director of Policy and Legislative Affairs
Department of General Services
jessica.hendrickson@dgs.virginia.gov
Office: (804) 786-0205
DGS collaborated with the Joint Legislative Audit and Review Commission (JLARC) and the Office of the Attorney General (OAG) to develop the survey for stakeholders.
In addition to this survey, DGS is planning to host face-to-face stakeholder group meetings. These meetings will be held toward the end of September and into early October. Information about the meetings will be available in the coming weeks. Please take the time to complete the survey ahead of these meetings.
VML contact: Rob Bullington, rbullington@vml.org
Webinar on public pool regulation available
The August 16 webinar held by the Virginia Department of Health (VDH) on public pool regulation is posted here. The purpose of the webinar was to seek input on improving the regulatory program. The webinar gave attendees the opportunity to submit feedback via in-webinar polling and the results of that polling, as well as a comment submission form, will be posted later at the same web address.
VML Contact: Rob Bullington, rbullington@vml.org
Download the VML Conference mobile app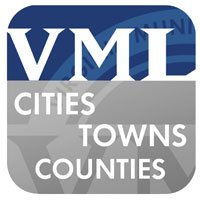 The updated app for the 2019 annual conference is now available. We are updating it every day with new information as sessions, speakers, exhibitors, schedules and more are confirmed. Having the app will allow you to build your own agenda, participate in polls and chat groups and stay current on up-to-the minute scheduling (and that's just for starters).
Download it at your earliest convenience and check it regularly for updates.
The VML Conference App is available in your device's app store. Search: "Virginia Municipal League" or download it here from your phone.
VML Contacts: Manuel Timbreza, mtimbreza@vml.org; Rob Bullington, rbullington@vml.org