eNews Aug. 23, 2018 – Part 2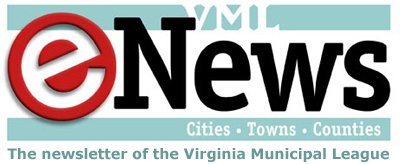 Thursday, August 23, 2018 - 02:14pm
Inside this issue
Kaine, Stewart to speak at VML annual conference
FOIA Council heats up; Punts on additional penalties
Using income from online sales tax for school renovations proposed
Push for more school counselors in school safety discussions
FOIA Council adds more training sessions
Don't forget: Applications open for serving on VML's Executive Committee
Ways to expand stock of affordable housing explored
Save the date! VML/VACo to hold joint regional meeting Sept. 10
Survey Opportunity by the Institute for Building Technology and Safety
NLC accepting applications for leadership positions
Kaine, Stewart to speak at VML annual conference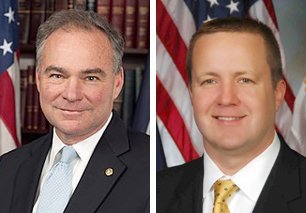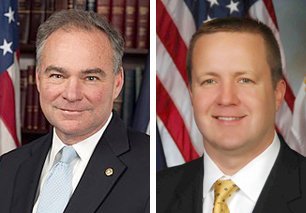 The Republican and Democratic candidates for the seat in the U.S. Senate will speak October 1 during the opening general session of VML's annual conference.
Republican candidate Corey Stewart will speak from 10-10:45 p.m. and Democratic candidate Tim Kaine will speak from 11-11:45 a.m. at the opening session, which starts Monday, Oct. 1, at 9 a.m.
Here are some highlights for the conference. More details are on the updated preliminary agenda, which can be seen here.
Sunday, Sept. 30
Registration and the Exhibit Hall opens; the Legislative Committee finishes its recommendations for the 2019 VML Legislative Program, and an opening reception is held in the Exhibit Hall. Then board a bus for Host City Night, sponsored by the City of Hampton and held at Fort Monroe!
Monday, Oct. 1
The morning opening session will include presentations by the Republican and Democratic candidates for the U.S. Senate, Corey Stewart and Tim Kaine. Also take advantage of the extended lunch hour to visit the vendors in the Exhibit Hall and participate in informative sessions in the Hall's Learning Lounge.
Monday afternoon has something for everyone! Be sure to check out the mobile workshop on The Academies of Hampton. Also, the City, Town and Urban Sections meet Monday afternoon to elect a chair and vice chair and to have workshops. The chair of each section sits on VML's Executive Committee. Concurrent workshops will be held following the section meetings, and an awards reception will start at 5:15 p.m. in the Exhibit Hall. The reception will highlight the 10th anniversary of the Green Government Challenge and the presentation of this year's awards. Dinner is on your own.
Tuesday, Oct. 2
The exhibit hall closes today; make sure you've been by to see all the vendors! The morning agenda includes two rounds of concurrent workshops. The afternoon starts off with a general session on what localities can do to ensure safe workplaces followed by the annual business meeting. Officers for 2018-2019 will be elected and the 2019 policy statement and legislative program will be debated and adopted. Then get ready for the reception and annual banquet, concluding with musical entertainment by Slapnation!
Register on-line here.
FOIA Council heats up; Punts on additional penalties
The fun at the August 22 meeting of the Freedom of Information Advisory Council really began with a bill that Senator Surovell carried in the 2018 session, SB630. As introduced, this bill provided for a mandatory civil penalty of up to $100 per record to be levied for failing to provide public records because they were destroyed or altered. The bill also allowed the court to impose a civil penalty of $500 on members of a public body who voted to certify a closed meeting that was not in accordance with FOIA requirements.
At the FOIA council meeting, motions were made to add local government attorneys to this penalty section, to change the mandatory fines to discretionary and finally the one motion that passed, which was to add "willfully and knowingly" to all the code sections so that they were consistent. In the end, Delegate Glenn Davis made a motion to have no recommendation from the FOIA Council and that motion passed………………however, Senator Surovell will bring this bill back for the 2019 General Assembly Session where I am confident all of these issues will be vetted again!!
Earlier in its meeting, the council quickly agreed to recommend that the General Assembly adopt HB904 as amended, regarding a general record exclusion for trade secrets submitted to a public body. After a long discussion the Council also agreed to recommend legislation that would prohibit state agencies from giving federal agencies personal information regarding religious preferences for the purposes of compiling a registry or database, (HB1329) with an amendment changing the word "consent" on line 91 to "authorization."
Next up was a bill that Delegate Mullin carried in the last General Assembly session that created formal advisory opinions from the FOIA Council, HB213. The discussion on this bill revolved around what legal weight FOIA Council advisory opinions carry with the court and whether or not the FOIA Council really wanted to vote on the controversial FOIA opinions. In the end a recommendation was made to include only a new code section §2.2-3715(B) that states that a staff advisory opinion can be entered into court as evidence.
The Chairman, Senator Stuart, stated that there were two issues which he felt needed full hearings and asked that the bills be placed on the Council's October 17th meeting agenda rather than hearing them Wednesday. They are SB730 with 2 versions, SB336 and HB110, dealing with social media accounts of General Assembly members and the right of speak at open meetings.
VML contact: Michelle Gowdy, mgowdy@vml.org
Using income from online sales tax for school renovations proposed
The Senate Subcommittee on School Facility Modernization met last Thursday, August 16th on the Virginia Tech campus to discuss Chair Bill Stanley's proposal to fund roughly $4 billion in much-needed school renovations "without raising taxes." Developed in partnership with Paul Goldman, former chairman of the Virginia State Democratic Party and current policy advisor to the subcommittee, the plan calls for the investment of roughly half of all projected tax revenue from online sales in bond financing. From this $125 million to $150 million annual investment, the State could, according to this theory, raise its share of the estimated $5 billion needed to undertake much-needed capital upgrades in schools across Virginia.
In presentations before the Subcommittee, both Senator Stanley and Mr. Goldman acknowledged the General Assembly's 2013 transportation funding legislation (HB 2313) that dedicated the bulk of future online sales tax collections. However, the pair argued that Brown v. Board of Education of Topeka, Kansas II ("Brown II") gave the State flexibility to repurpose those funds to improve and modernize educational facilities. The proposal does not appear to acknowledge the other statutorily mandated uses of this "found" revenue such as K-12 education and transportation. (For more details, read the article "The numbers behind the numbers in next year's debate on state taxes" included in the eNews sent out earlier today.)
Both presenters and members of the subcommittee also acknowledged the hardship localities – particularly those with smaller tax bases – face in addressing school maintenance and construction costs. Yet the plan did not address how localities would collectively find the other $2.5 billion needed to fully fund these projects.
The subcommittee heard additional testimony from Dr. Carol Cash of Virginia Tech, who presented on the correlation between quality of school facilities and student performance. Dates for upcoming meetings have yet to be finalized; however, the subcommittee plans to meet in Northern Virginia following the Labor Day holiday to review the legal implications of Brown II, then toward the end of the month in Tidewater.
For more details on Senator Stanley and Mr. Goldman's plan, see their joint op-ed in The Roanoke Times.
VML contact: Jessica Ackerman, jackerman@vml.org
Push for more school counselors in school safety discussions
Reducing school counselor caseloads and requiring that counselors spend at least 80 percent of their time on direct student services (rather than administrative duties) were two proposals presented at meetings on Aug. 21 of two groups studying school safety. Both proposals would have potentially significant implications for local required school funding.
Representatives from the Virginia School Counselor Association and Voices for Virginia's Children proposed a 1:250 counselor-student ratio across all grade levels, which represents up to a 50 percent reduction in individual counselors' caseloads, in addition to raising the required time spent on direct services.
Similar legislation has previously been introduced before the General Assembly, most recently during the 2018 Session. At that time, House Appropriations staff estimated the total cost to the state to be $76.8 million beginning in FY2019, increasing to $77.7 million in FY2020. However, according to testimony from Legislative Analyst Susan Hogge, that projection has since increased to approximately $85 million. Importantly, this estimate does not include costs to localities, who would still need to adhere to the Local Composite Index (LCI) to support the additional headcount.
The groups looking at the issue of school safety are the House Select Committee on School Safety and the Governor's Work Group on Student Safety. Further, the House select committee has divided into several subcommittees.
In other meetings, the subcommittees/work group also have considered aspects of mental health and non-punitive supports for students, the importance of mental health and other alternative services for students and capital improvements and technology related to school safety.
A House subcommittee focusing on school behavior will meet at Blue Ridge Community College in Weyers Cave on Tuesday, Aug. 28th at 1:00 p.m. The full House Select Committee on School Safety is scheduled to reconvene in Richmond on Sept. 11th. Additional information on the House subcommittee and full committee meetings can be found here.
VML contact: Jessica Ackerman, jackerman@vml.org
FOIA Council adds more training sessions
In response to high demand the FOIA Council has added two additional free FOIA training dates in Richmond: Wednesday, October 10, 2018 and Wednesday, November 14, 2018, both from 2 to 3:30 p.m. Each session will provide 1.5 hours of continuing legal education credit for attorneys and will also count as the required annual training for FOIA officers.
The electronic registration form is available on the FOIA Council website http://foiacouncil.dls.virginia.gov.
Questions? Please contact Darlene Jordan at ric-foiatraining@dls.virginia.gov.
Don't forget: Applications open for serving on VML's Executive Committee
Be part of leading statewide initiatives for Virginia cities, towns, and counties as a member of the VML Executive Committee! The 13-member VML Executive Committee is made up of local officials from across the Commonwealth and manages all affairs of the League, supervises the executive director, and arranges for the annual meeting of the League.
The league's nominating committee is receiving applications for candidates to fill two at-large seats. More at-large positions may be available if an individual serving in one becomes an officer. Also, the nominating committee recommends the vice president and president-elect. While they generally come from individuals with existing Executive Committee service, anyone may apply. By virtue of the VML Constitution, the President-Elect automatically moves into the President position.
To apply for an at-large or officer position, complete the application form and email it with your letter of interest and resume to Michelle Gowdy. You also may mail the nominating materials to VML Nominating Committee, P.O. Box 12164, Richmond, VA 23241. The deadline is September 10, 2018.
The third way to be part of the Executive Committee is to serve as chair of the Urban, City, or Town section. The members of each section elect a chair at the section meetings held during the conference.
Ways to expand stock of affordable housing explored
Stakeholders interested in affordable housing have begun discussions of how to create more opportunities in Virginia for affordable and workforce housing. Topics of interest that have been discussed include: Increasing the stock of affordable housing for people with incomes below 50 percent of the average median income, the Virginia Housing Trust Fund, the future of public housing, affordable housing shortages, land use and other barriers to production, inclusionary zoning and the realities of incentivizing affordable housing. A presentation on the New York City Housing Production program also was a part of this meeting.
The stakeholders group was put together in response to SB290 (McClellan), which was carried over in the 2018 session by the House Committee on Counties, Cities and Towns. The bill would have allowed all localities authority related to affordable dwelling unit ordinances. Currently, only a few cities and counties are granted this authority.
No clear consensus on this issue emerged. The issue of evictions kept creeping into the discussion, but there is a separate ongoing evictions study. These issues should be looked at together after there are some recommendations on which to focus. Senator McClellan agreed to continue the conversation and attempt to find productive and consensus items to improve the situation for affordable and workforce housing in Virginia.
VML contact: Michelle Gowdy, mgowdy@vml.org
Save the date!
VML/VACo to hold joint regional meeting Sept. 10
VML and the Virginia Association of Counties will hold a joint regional meeting Sept. 10 in Lebanon, at the Russell County Conference Center, 139 Highland Drive. The meeting will last from 3-5 p.m.
Keep tuned for more details, but we wanted to make sure you this meeting on your calendar!
Survey Opportunity by the Institute for Building Technology and Safety
The Institute for Building Technology and Safety has created a survey that identifies issues and/or needs that Virginia localities have in common. The hope is that the survey results can be used to bring localities with similar issues together.   If you would like to participate here is the link: Survey
NLC accepting applications for leadership positions
The National League of Cities is now accepting applications on-line for leadership positions. The application process is open August 13 – October 8, 2018 (except for general federal advocacy membership, which is closing Friday, November 30, 2018).
Applications are being taken for the Board of Directors as well as the league's federal advocacy committees, member councils and constituency groups.