eNews ARPA – May 12, 2021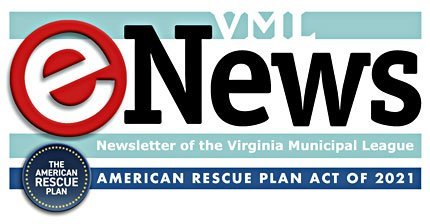 Wednesday, May 12, 2021 - 11:23am
Additional ARPA webinar briefings from White House and U.S. Treasury – May 12 and May 13
On Monday, May 10, the White House Office of Intergovernmental Affairs hosted two webinar sessions on the American Rescue Plan's State and Local Fiscal Recovery Program. However, due to popular demand, the hosts had to quickly expand audience capacity with the result that many who wanted to attend were unable to join either event.
Below are two additional briefings that will cover the same information provided on Monday. The briefings will be conducted by The White House and U.S. Department of Treasury.
Wednesday, May 12, 2021 at 5:00 – 5:30 pm ET
Thursday, May 13, 2021 at 4:00 – 4:30 pm ET
Source: White House Office of Intergovernmental Affairs
ARPA fund allocations for non-entitlement units expected next week
VML has received inquiries from our member towns and smaller cities as to the amount of ARPA funds they can expect to receive from the state. At present the U.S. Treasury has only released the total amount of ARPA funds to be distributed to non-entitlement units on a state-by-state basis. These amounts are available here >.
Non-entitlement units are cities and towns with populations of less than 50,000 (except cities that are designated principal cities of Metropolitan Statistical Areas). Non-entitlement units do not receive ARPA funds directly from the U.S. Department of Housing and Urban Development. Instead, those funds will be released to the states to be distributed to the non-entitlement units.
We anticipate that a more detailed breakdown of how much each non-entitlement unit will receive from the state will be available sometime next week.
Stay tuned.
VML Contact: Neal Menkes, nmenkes@vml.org