eNews ARPA – April 30, 2021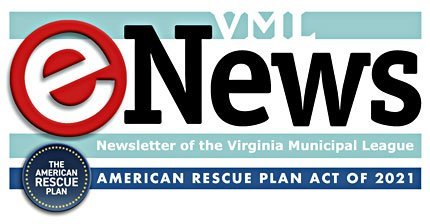 Friday, April 30, 2021 - 02:34pm
A deep dive into ARPA's Coronavirus Local Fiscal Recovery Fund…
…and how to prepare for your disbursement!
The American Rescue Plan Act (ARPA) is made up of numerous funds, all of which are allocated to various entities for different purposes. The two largest funds within ARPA are the Coronavirus State Fiscal Recovery Fund (SFRF) and the Coronavirus Local Fiscal Recovery Fund (LFRF).
While the SFRF directs about $220 billion to states, the LFRF directs some $130 billion to metropolitan cities, non-entitlement units of local government, and counties. From the LFRF's approximately $130 billion, $45.6 billion is reserved for metropolitan cities, $19.5 billion is reserved for non-entitlement units of local government, and $65.1 billion is reserved for counties.
"Metropolitan cities" are cities with more than 50,000 residents while "non-entitlement units of local government" are cities and towns with fewer than 50,000 residents. ARPA's definition of "counties" does not involve population sizes.
The U.S. Department of Treasury is responsible for distributing grants from both the SFRF and the LFRF, and it is currently developing methods and guidance for this allocation process.
Metropolitan cities and counties will receive their LFRF distributions directly from the federal government (Treasury). However, LFRF grants for non-entitlement units of government will be sent from Treasury to states governments first, and states will then redistribute the grants to these recipients within 30 days of receiving the payment.
Localities will receive LFRF grants in two tranches. The first tranche will be delivered by May 11, 2021 and the second tranche will be paid by March 11, 2022. These grants are "formula grants," meaning every locality is entitled to receive a calculated share of the approximately $130 billion in the fund. These are not competitive grants and local governments will not have to submit any application or certification in advance to receive the money. Each locality will receive a predetermined amount that has been calculated using the formula. Other than taking the steps listed in the following section, localities simply need to wait for the first tranche to arrive.
ARPA stipulates that localities may only use their grants from the LFRF for specific costs, and these costs must be incurred by December 31, 2024.
There are four types of LFRF qualified costs: (1) responding to the COVID-19 pandemic; (2) providing pay to essential workers or grants to employers of essential workers; (3) providing government services to the extent of any revenue reduction resulting from the pandemic; and (4) making necessary investments in water, sewer, and broadband infrastructure.
While states must first certify that they will use their SFRF payments in compliance with the above restrictions, localities will not be required to complete these certifications before receiving their LFRF funds.
Preparing to receive your LFRF grant
States and localities continue to wait for further SFRF and LFRF guidance from Treasury. That federal guidance should be provided by May 10.
In the meantime, Treasury has recommended localities prepare certain information in advance of May 10 so that payments can be received in a timely manner once the program is launched.
Localities do not have to hire someone to sign up and record their funds. Just follow the recommendations from Treasury to be ready. The main points are discussed below. For a more detailed description see "Pre-award ARP guidance from Treasury" from the April 23, 2021 edition of eNews.
Metropolitan cities and counties need to make sure that they have a valid DUNS number, an active SAM registration, and their payment information squared away. Payment information includes an Entity Identification Number (EIN), the name and title of an authorized representative of the locality, a routing and account number for the payment, and the name and contact information for the financial institution receiving the payment.
Non-entitlement units of local government also will need a valid DUNS number to meet certain LFRF reporting requirements. However, because non-entitlement units of local government will receive their LFRF payment from the state, they do not need an active SAM registration.
If your locality does not have a DUNS number, go to https://fedgov.dnb.com/webform/ or call 1-866-705-5711 to begin the registration process. If your locality does not have an active SAM registration, go to SAM.gov to begin the entity registration or renewal process. Keep in mind that a SAM registration can take up to three weeks and a delay in registering could impact timely payment of funds, so don't wait!
VML is here to help
VML has set up a dedicated ARPA Resources page on our website. Check back often and look for updates about new resources in eNews.
VML Contacts:
McGuireWoods Consulting:
VML members: Be ready to get your "members only" ARPA help
Note – This article was originally distributed on April 28, 2021. It is reprinted here as a reminder
In January of this year, VML sent a communication to the clerks (or equivalent position) in each of our member localities letting them know that they could begin registering their local officials and staff for access to the new, "members only" portion of VML's website. At that time, this secure portion of our site only housed the VML Forum. However, we have now added an "ARPA Resources" section which we will use to post valuable American Rescue Plan Act information being produced by VML's staff and consultants. We anticipate beginning to add content to the "ARPA Resources" section soon after the U.S. Treasury Department announces guidelines for ARPA (expected on or just before May 10).
When we add resources, we will provide links and information using this ARPA branded eNews email. To access these resources, you will need to login using your email and enter your password. You will only need to do this the first time you access the site from a particular device.
These resources, as well as those for the general public, will also be listed on VML's ARPA Resources page. However, the secured content will only be accessible by registered officials and staff from VML member localities.
Are you registered?
While many of the officials and staff from our member localities have already been registered and set up passwords for themselves, we know that there are plenty who still need to do so. We encourage you to use this time (before May 10) to get set up.
Here's what you need to do to see if you're registered and/or get registered:
Visit https://www.vml.org/arpa-resources/and try logging in using your .gov email address (or email you use for local government communications).
If this is the first time or you don't know your password, you can try resetting your password using the onscreen link.
If you're not registered, don't worry! Please send an email to your local government's clerk to see if they've already set up your locality on VML's secure site.
Or, if you prefer, contact Rob Bullington, rbullington@vml.orgto find out the status of your locality's registration and to help get you access.
Please allow some time for either your clerk or Rob to get you set up as we anticipate a large volume of requests between now and May 10.
Looking forward to helping you help your locality with ARPA!
VML Contact: Rob Bullington, rbullington@vml.org