eNews April 8, 2022

Friday, April 08, 2022 - 04:58pm
---
This edition of eNews is sponsored by: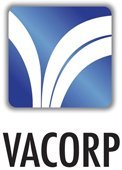 We provide the most comprehensive array of coverages for local governments to make sure you are taken care of, no matter the need. In addition, we specialize in customized risk management programs designed specifically for each member based on claims/risks. Read more >
---
In this issue
General Assembly
2022 Special Session: If you blinked, you missed the first part!
The General Assembly met for a Special Session Monday April 4th. Here's what you need to know:
The General Assembly approved rules for the special session
There is no indication that any progress on the budget has been made.
No legislation or conference reports carried over from the regular session were acted upon.
The House and Senate recessed and will provide at least 48 hours of notice prior to reconvening again.
The General Assembly was called into Special Session by Governor Youngkin on Monday April 4th. The only action to transpire during this brief opening portion was the approval by the House and Senate of a procedural resolution HJ6001 which sets the rules for how the General Assembly will operate and which issues can be considered during the Special Session. HJ6001 requires 48 hours of notice prior to either chamber reconvening as well as 48 hours of notice prior to either chamber considering the budget conference report.
The adopted procedural resolution limits the scope of legislation that can be considered during the 2022 Special Session. Legislation that can be considered is limited to:
Conference reports continued from the 2022 regular session (this includes both the House and Senate budgets)
Legislation sent to the General Assembly by the Governor
Elections of judges
Appointments subject to General Assembly confirmation
Procedural rules
Commending or memorial resolutions
After some deliberations about the rules, each chamber passed HJ6001 and then recessed to allow conference committees to continue working to resolve outstanding issues most notably those related to the new biennial budget. House Appropriations Chairman Barry Knight (R-Virginia Beach) assured the House of Delegates that budget conferees were closer to agreement than has been reported in the press and asked for more time to continue negotiations with Senate budget conferees. However, it remains unclear when a conference report might be released for the budget.
A summary of outstanding budget items of particular interest to local governments is included in this edition of eNews.
VML staff will continue to update members on the status of the new budget.
VML Contact: Mitchell Smiley, msmiley@vml.org
Budget
A recap of priority budget items for local governments
It has been over a month since budget conferees were announced with lots of work yet to be done!
Below are links to articles that discuss items of major interest to local governments still under consideration by the budget conferees. Please review these items and mention to your delegation members that these items are still critical for your local government. It's important to make legislators aware of local impacts event if your delegation members are not on House Appropriations or Senate Finance and Appropriations committees.
Note – For those interested in a comprehensive list of budget amendments, VML has created a chart of 2022 Budget Amendments (HB/SB 29) and a chart of 2023-2024 (HB/SB 30) Budget Amendments that matter to local governments.
Meet the conferees
As a reminder, the conferees are:
House Appropriations
Senate Finance and Appropriations
The Grocery Tax and the budget: A revenue replacement story
Governor Northam's outgoing budget, released in December 2021, eliminated the 1.5 percent state sales tax on groceries. Northam's proposal continued a bipartisan legislative effort that is decades old. In 1999, the G.A. and Governor Gilmore reduced the state sales tax on groceries from 3.5 percent to 3 percent; in 2005, Governor Warner and the G.A. reduced that rate to 1.5 percent where it stands today.
The Department of Taxation (TAX) recently estimated that groceries comprise about 20 percent of total sales in Virginia. TAX estimated that Northam's proposal to eliminate the remaining state sales tax on groceries would reduce annual sales tax revenues by about $400 million.
The revenue cut could impact a vital source of funding for Virginia's public schools that dates to the 1960s: the 1 percent state sales tax distribution to localities for K12. To prevent this funding cut to schools, Northam proposed full replacement to localities and their school divisions. The replacement funding would follow the current method that is based on the proportion of the local school-aged population to the Commonwealth as a whole.
Senate and House budgets
The Senate endorsed Northam's approach, exempting groceries from the 1.5 percent state sales tax. At the encouragement of local governments, the Senate Finance and Appropriations Committee (SFAC) reported a grocery tax repeal bill SB451 (Boysko) that would codify the K12 revenue replacement distribution in state law (again, based on school-aged population as currently required).
The House of Delegates passed HB90 (McNamara) which exempted groceries from the state sales tax, as proposed by Northam. Importantly, HB90 would also exempt groceries from the local option 1 percent sales tax (another revenue reduction of about $275 million annually to local governments).
The House bill contains a revenue replacement mechanism for K12 funding that is similar to SB451. To replace the 20 percent reduction to local general budgets, the House has proposed appropriating state general fund dollars through a mechanism outlined in HB90 that would be codified.
Will local revenue be lost? They say no, but they always say no.
It is relatively easy for the state to estimate the statewide ratio of groceries to total taxable sales and utilize that ratio to pay back local school divisions based on their school-aged population. Largely, that is what you see contained in HB90 and SB451 and VML supports this method.
It is trickier to replace lost grocery revenue from the local 1 percent sales tax because the ratios of groceries to total local taxable sales vary by locality across the Commonwealth. The grocery sales ratios in each locality also likely shift over time as consumer behavior changes.
Since HB90 would replace the local sales tax revenue by appropriation, instead of through a comparable flexible source of revenue, the General Assembly will be making hundreds of educated guesses on behalf of local governments. And it will be hard to undo.
VML supports exempting groceries from sales taxes so long as local budgets are repaid. If the G.A. chooses to act on the local 1 percent sales tax, VML asks that it commit in the legislation to annually reviewing the repayment distributions to ensure their continued accuracy, particularly on behalf of Virginia's fiscally distressed local governments.
VML Contact: Carter Hutchinson, chutchinson@vml.org
K-12 Education budget items to support
Data collection tool for K-12 school facilities (Item 135 #1s). Both SB238 and HB563 would create and establish a data collection tool to accurately determine the relative age and maintenance needs of every public K-12 school in the Commonwealth. While there are bills on both sides, only the Senate budget includes funding for the Virginia Department of Education to perform the data collection process. ($132,932 for both FY23 and FY24).
The funding would help VDOE:
Create a data reserve bank
Determine the actual need of school facilities across Virginia
Help the State allocate funds to the division most in need
Instructional aide positions (Item 137 #2s). Instructional aide positions are critical for helping students and teachers in K-12 public schools. During the Great Recession, a "temporary" support cap was placed on instructional aide positions in an effort to save the state money.
More than 10 years later, this "temporary" support cap is still in place, so currently only 17.5 instructional aide positions per 1,000 ADM are funded by the Standards of Quality (SOQ). The need for instructional aide positions has grown, not decreased over these years. Without adequate state funding, localities are paying significantly more than they should be for a position covered by the SOQ.
Item 137 #2s in the Senate budget would provide $109.45 million in FY 2023 and $162.42 million in FY 2024 to adjust the ratio of instructional aide positions per 1,000 ADM from 17.5 to 20 per 1,000 ADM in FY2023 and 21 per 1,000 in FY 2024. This would begin the process of slowly eliminating that "temporary" support cap placed in FY 2010.
This amendment would:
Work towards eliminating the support cap
Help alleviate the burden on local budgets
Show the state's commitment to fund instructional aide positions in the SOQ
School Construction (Item 137 #19h; Item 137 #5s). Bills in both the House and Senate would establish a School Construction Grant Fund and funding mechanism. Both the House and Senate budgets contain funding in their budgets: Item 137#19h and Item 137 #5s.
The School Construction Grant Fund as established would receive revenues from the Gaming Proceeds Fund, which will receive future tax revenues from casinos. Casinos in Virginia were established on the basis that 98 percent of the state tax revenues would be appropriated for school construction. This amendment would move this process closer to implementation by creating the fund to receive the casino revenues.
The Fund would also establish a loan rebate program for localities to use for school construction in which the State would provide a 30 percent rebate:  30 percent loan rebates are for $1 billion in construction projects with an interest buydown grant to zero interest financing for another $1 billion in construction projects. Localities would pay the remaining 70 percent of the funds, which could have been constructively addressed through the legislation to allow for local option one percent sales tax.
In the House budget $291.7 million (GF) and $250 million from the Literary Fund would be placed in the Fund in FY2023. In the Senate budget, language stating that eligible school construction needs would not include parking lots or school facilities used predominantly for extracurricular athletic activities.
We support both the House and Senate amendments because together they would:
Provide an essential funding source for localities and their school districts
Establish a fund for the dedicated revenue from Casino gambling proceeds
Set reasonable parameters on funding use
We would prefer that the 70 percent local share be more constructively addressed by the General Assembly, either by allowing localities to pursue the optional one percent sales tax or through additional state support.
VML Contact: Josette Bulova, jbulova@vml.org
Health and Human Resources budget items to support
CSA Local Administrative Funding (Item 284#1s). VML and VACo sought an increase in the state administrative funding to local governments that administer the Children's Services Act (CSA) on behalf of the state. Such funding had not been increased since FY2017, and before that, in FY2006.
The Senate budget includes an increase of $1.0 million each year of the biennium for local administrative costs.  We support this budget proposal because:
CSA is a highly complex program and local program coordinators and teams must comply with complicated federal and state laws and policies across multiple agencies.
A state workgroup recommended that the state provide additional administrative funding to ensure each local program receive at least $50,000 a year, including local matching dollars.
Localities provide $8.8 million in personnel costs and an additional $1.1 million in non-personnel costs to support local CSA efforts.
Alternative transportation/custody funding (Item 312#6h; Item 312#1s). The issue of alternative transportation and custody for individuals with a temporary detention order (TDO) or emergency custody order (ECO) was widely discussed and debated this Session.  The House and Senate budgets include items to fund efforts to relieve local law enforcement of carrying out some of these extended custody situations and to provide other means to help individuals with a TDO or ECO receive transportation to either evaluations or inpatient placements as well as accompaniment in emergency rooms during the often-prolonged wait for evaluation and assistance.
The House added funding in FY2023 to implement an alternative custody program for individuals subject to a TDO who are awaiting transport to an inpatient bed ($2.0 million in FY2023); the Senate added funds and language authorizing DBHDS to use funds to supplement its current transportation contract ($1.68 million each year). It also provides $1 million each year to reimburse local law enforcement agencies for use of auxiliary police for alternative custody options.
It is unclear where legislation related to this funding items will end up, so the amounts in these proposals may change.
Local governments support efforts by both the House and Senate, including these budget items, to address issues with use of local law enforcement in TDO and ECO situations where other options could be safety used
Local governments support funding to help address ways to increase use of alternative transportation and custody.
VML Contact: Janet Areson, jareson@vml.org
Natural Resources budget item to support
Stormwater Local Assistance Funding (Item C-80#1h and Item C-80#1s). Both the House and Senate budget reduce the amount proposed in the introduced budget ($100 million), but still offer significant new capital funding for the Stormwater Local Assistance Fund (SLAF) in FY2023.
SLAF provides grants to localities for capital projects addressing stormwater best management practices, wetlands restoration, and other projects intended to mitigate stormwater impacts.
SLAF funding represents a recognition by the state that capital intensive projects to mitigate stormwater impacts in communities of all sizes requires significant state resources to prevent further impacts from stormwater damage to properties, waterways, and water quality.
The House provides $25 million in FY2023; the Senate provides $50 million.
VML has consistently requested increased funding for SLAF in recent years and appreciates the General Assembly's commitment to provide resources for localities.
VML Contact: Mitchell Smiley, msmiley@vml.org
Public Safety budget items to support
Jail Per Diem Restoration (Item 73#1h; Item 73#4s; Item 73#3s). Both the House and the Senate included funding in their budget proposals to help restore jail per diems to the FY2010 level when funding was reduced due to the Great Recession. VML has been trying for several years to get funding restored and worked on amendments as a part of a coalition of public safety/local government partners this year.
The House and Senate approaches differ, but local governments are greatly appreciative that both proposals move us in a positive direction
The Senate goes farther than the amendments we sought in that it includes an amendment to also increase the per diem for local responsible inmates with state charges by $1 a day (from $4 to $5).
Appreciation should be expressed to House and Senate members for ending the 12 year drought on per diem increases.
HB 599 and ARPA Funds for Local Police Departments (Item 408#1s in SB29; Item 410#1s and Item 486#1h in SB/HB30). The introduced budget included no increase in the State Assistance to Local Law Enforcement (HB599) program, despite the growth in state general fund revenue collections that would prompt an increase to HB 599 funding as required under the Code of Virginia (Sec. 9.1-165).
The House and Senate took different approaches to providing funding to local police departments, and VML would support the adoption of both approaches because they both address needs of local public safety.
The Senate increased funding to the HB 599 in the current year budget as well as both years of the new biennium ($2.35 million in FY2022; $19.1 million in FY2023; $27.9 million in FY2024).
The House directs that no less than $80 million in federal ARPA funds in FY2023 would be used for support of local law enforcement agencies (which could include sheriff's departments as well as local police departments) to support training and purchase of equipment and supplies.
VML supports the specific increase in HB 599 funding as proposed by the Senate
VML supports the allocation of ARPA funds as proposed by the House
Both measures would help bridge the continued lag in state assistance to local law enforcement.
VML Contact: Janet Areson, jareson@vml.org
Public Safety budget item to oppose
Require local funding for ASAPs (Item 3#1s). The Senate budget proposal includes a language item directing local Alcohol Safety Action Program (ASAP) organization members (i.e., local governments) to contribute to the operating costs of the organization at a negotiated rate.  VML would prefer that the language be changed to a study of the sustainability of the funding/structure of the program before any policy/funding decisions are made.
ASAP programs are primarily funded through fees;
The balance between revenues and expenditures for most ASAPs are increasing out of balance; this puts into question the sustainability of the current funding structure (see recent study of ASAPs conducted by VCU);
The VASAP program has been around since the 1970s; a discussion or study of the VASAP program funding structure and potential new burdens on it (i.e., charges for marijuana-related driving impairments) could be helpful in creating the path forward for ASAPs.
VML Contact: Janet Areson, jareson@vml.org
Transportation budget items to support
Street Maintenance Funding (Item 447.10#1s). SB29, the Senate budget addressing the current fiscal year, includes funding of $30 million for street maintenance. This one-time funding would go to local governments that maintain their own roads and would increase maintenance funding between $20,000 and $3.5 million this fiscal year.
Street Maintenance Study (Item 451#1h; Item 456#1h; and Item 456#1s). Both the House and Senate caboose (HB29 & SB29) and biennial budgets (HB30 & SB30) include language directing VDOT to conduct a study of locally maintained pavement conditions with VDOT, not local maintenance funding, as the source of funding for the study. The introduced budget would have taken the funds from local maintenance. While the House and Senate budget proposals take different approaches to holding localities harmless, the effect is the same. A study of locally maintained pavements stemmed from the Joint Legislative Audit and Review Commission's Nov. 2021 report on transportation sustainability and funding which led to the study of local pavement conditions being included in the introduced budget. VML has worked this session to ensure that any study would not be funded through local maintenance funding.
VML Contact: Mitchell Smiley, msmiley@vml.org
Education
Education legislation awaiting deliberation
When the General Assembly met on Monday April 4th no legislation was discussed or heard leaving three pieces of legislation vital to school construction and modernization in localities across the Commonwealth still in play.
HB563 (O'Quinn) would establish the School Construction Grant Fund and Loan Rebate Program (the Fund) as well as crates a data reserve tool. The Fund provides localities with another mechanism to renovate, modernize, and build schools across the Commonwealth.
Loans will be awarded to localities based on a three-tiered system based on four qualifications established within the bill. Money to fund this loan rebate program would initially come out of the General Fund and the Literary Fund as allocated by the Houses proposed budget (HB30). Following this biennium, the Fund will no longer use General Fund and Literary Fund money, instead it will be use future casino gaming revenue once casinos are in operation in Virginia.
As a reminder, casinos were agreed to in the Commonwealth with the stipulation that 98 percent of gaming revenue are appropriated to education. HB563 creates the vessel in which the revenue will be kept.
HB563 also establishes a data reserve tool which shall be overseen by the Department of Education. This tool will create a central database (designed by the Department of General Services) containing accurate ages of school buildings, true maintenance needs, and determine which divisions are most in need. Information for this database will be collected from school boards and other tools the Department of Education deems to be fit. Currently, there is no central database where this information kept making it difficult to understand the scope of the school construction problem in Virginia.
SB473 (McClellan) would also establish the School Construction Grant Fund as well as creating a data reserve tool, almost identical to HB563. However, this legislation differs from the House version slightly. Instead of a three-tiered system and money allocated by the budget, SB473 uses surplus funds and future casino gaming revenue.
SB471 (McClellan) would expand the maximum loan amount available in the Literary Fund. Currently, the maximum loan amount available is $7.5 million. This legislation expands the available amount to $25 million. The Literary Fund was established to provide loans to localities for school construction purposes. However, over time interest rates, costs of production, and other items have drastically increased. Due to these circumstances the Literary Fund is either unusable by many localities or is being used to supplement teacher retirement. This legislation seeks to change the Literary Fund so it may be used for the intended purpose.
VML Contact: Josette Bulova, jbulova@vml.org
Transportation
New gas tax holiday proposals unveiled
Will the General Assembly press the accelerator or hit the brakes on Governor Youngkin's request for a gas tax holiday? Here's the latest:
House and Senate Republicans introduced Gas Tax Holiday Legislation this week.
House Democrats unveiled a new proposal to send rebate checks to vehicle owners.
Senate Democrats continue to dismiss the idea of a gas tax holiday.
In line with Governor Youngkin's request for a gas tax holiday to help Virginians offset the rising cost of fuel at the pump, Del. Durant and Sen. Newman introduced HB6001 & SB6001 this week. These bills are identical and propose to suspend the collection of motor fuels taxes this year with 100 percent suspended from May 1-July 31; 50 percent suspended from August 1-August 31; and 25 percent suspended from September 1-September 30. The annually adjusted rate of growth for motor vehicle taxes would be capped at 2 percent instead of the rate of inflation.
HB6001 and SB6001 both include an emergency clause which would allow the legislation to take effect upon the signature of the Governor after successful passage by the General Assembly while also increasing the number of votes required for passage to 2/3 of each chamber. Governor Youngkin has identified a surplus of more than $400 million in the Transportation Trust Fund as evidence that the General Assembly can afford to provide Virginians a break at the pump.
House Democrats Friday afternoon announced a competing proposal to send registered motor vehicle owners $50 rebate checks to offset the rising cost of motor fuels.
It is unclear exactly how much either of these proposals would cost, but early estimates indicate HB6001 and SB6001 would remove around $400 million in funds from the Transportation Trust Fund. The House Democrats' proposal, on the other hand, would likely cost at least $150 million (depending on the final details).
Are Democrats likely to warm to the Republican's proposals? It's worth remembering that on two occasions during the regular session, Senate Democrats rejected several bills that would have halted only a fraction of the motor fuels taxes collected. Furthermore, in recent statements, Senate Finance Committee Chair Janet Howell has indicated that a gas tax holiday remains a non-starter for Senate Democrats.
VML Contact: Mitchell Smiley, msmiley@vml.org
Alerts & Resources
Scam Alert:

NEUs receiving emails asking for payment to renew SAM.gov

The U.S. Treasury Department has identified a scam targeting Non-Entitlement Units (NEUs) asking them to pay money for SAM.gov renewal.

As a reminder, SAM.gov does not charge any fee for renewal. Treasury has instructed its SLFRF contact center to direct callers to federal sites that explicitly say there is no fee. Any message asking for payment for SAM.gov renewal is a scam.

U.S. Treasury Contact: Namrata Mujumdar, Namrata.Mujumdar2@treasury.gov
U.S. Fish and Wildlife release Hurricane Sandy Coastal Barrier Resources report
The U.S. Fish and Wildlife Service has released its Report to Congress: John H. Chafee Coastal Barrier Resources System Hurricane Sandy Remapping Project. The report includes revised maps for 438 Coastal Barrier Resources System (CBRS) units in the nine states most affected by Hurricane Sandy:  New Hampshire, Massachusetts, Rhode Island, Connecticut, New York (Long Island), New Jersey, Delaware, Maryland, and Virginia. The public was provided an opportunity to comment on the proposed revisions to the boundaries through comment periods held in 2018 and 2019.
The report and revised maps transmitted to Congress for the Hurricane Sandy Remapping Project recommend the removal of areas that were erroneously included within the CBRS in the past and also recommend the addition of areas that qualify for inclusion within the CBRS. These revised CBRS maps will only take effect if they are adopted by Congress through legislation.
The report, maps, and related documents for this remapping project are available for viewing and download on the U.S. Fish and Wildlife Service website here >.
For any questions concerning this effort, please email cbra@fws.gov.
U.S. Fish and Wildlife Service Contact: Program Specialist Jennifer Zosh, (703) 358-2429.
Cyber event sharing fact sheet now available from CISA
In this time of heightened risk due to the war in Ukraine, the Cybersecurity & Infrastructure Security Agency (CISA) urges lowering the threshold for sharing information to raise our collective resilience to global cyber threats. Sharing information about cyber incidents allows CISA to fill critical information gaps, rapidly deploy resources and render assistance to victims suffering attacks, analyze incoming information from across sectors to spot trends, and quickly share that information with network defenders to warn other potential victims.
To facilitate the information sharing process, CISA developed the a Cyber Event Information Sharing Fact Sheet, which provides stakeholders like local governments with clear guidance about what to share, who should share, and how to share information about unusual cyber incidents or activity. We encourage you to share this resource with your departments.
Cybersecurity is national security, which is why we also encourage local government departments to utilize the wealth of resources on our Shields Up webpage which includes information for organizations and individuals, technical guidance for network defenders, free tools and services
CISA appreciates the support of local governments to help raise our national collective cyber defense.
CISA Contact: CISA.Partnerships@cisa.dhs.gov
Events
VDOT Coordinating Transportation and Land Use Planning Forum happening on May 11
On May 11th, VDOT is going to hold its statewide, biennial Transportation & Land Use Forum. The Forum is composed of locality, PDC & MPO officials, the development community & VDOT staff. This year's Forum will be held virtually.
Local government officials and staff are welcome to attend.
This event is free & participants usually receive APA/AICP credit for participating in the event.
Registration and additional information are available here >.
VDOT Contact: Highway Systems Program Manager Lynne Lloyd, lynne.lloyd@vdot.virginia.gov
Broadband Together event coming May 18-19 in Richmond
Hosted by VML, The Broadband Association of Virginia, and the Virginia Association of Counties, this "Conference to Connect Virginia" will be held at the Hilton Short Pump, May 18-19.
Topics to be discussed include:
Broadband Legislative Recap
Broadband and Economic Development
Broadband Affordability and Adoption
How Broadband Affects Home Ownership
Broadband Technology and Innovation
…and more!
The full agenda, room booking, and event registration information are all available here >.
VML Contact: Rob Bullington, rbullington@vml.org
Opportunities
VML now accepting entries for 2022 Innovation Awards
It's time again to celebrate local government achievements!
It's time again for our local government members to spotlight programs and individuals that have made a big difference by creating innovative solutions to address emerging needs.
Award-winning projects typically demonstrate innovative ways of delivering services, addressing community needs, or significantly improving an existing service.
One winning project from the category winners will be selected for the top prize – the coveted President's Award!
All entries must be received via e-mail by 5:00 p.m., Monday, Aug. 15, 2022. The awards will be presented at VML's Annual Conference in Richmond in October.
More details and a link to the official entry form are available here >.
VML Contact: Manuel Timbreza, mtimbreza@vml.org
Get published in VML's magazine! Tell us about your favorite outdoor recreation location in Virginia
For our 2022 "Virginia You Love" magazine issue this summer we want our readers to tell us their perfect place to have fun outside. It could be a favorite hiking trail or the stadium bleachers of the hometown ball team. Perhaps you can be found in a mountain lake with family or at the dog park with your furry friend. Maybe you like the challenges of long fairways and fast greens or the peace and quiet of a bench under a shady tree. Vita courses, ropes courses, pump tracks, brewery decks…Wherever, whatever, we want to hear about it!
Have your place featured in our magazine!
If you tell us about your favorite place for outdoor fun, we will put it on the list of possible places to feature in the July/August issue of Virginia Town & City. You can nominate any place you like…just so long as it's outdoors and in Virginia.
It's super easy to participate
Learn more and complete the short online survey here >.
VML Contact: Manuel Timbreza, mtimbreza@vml.org