eNews April 17, 2020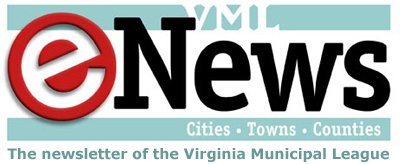 Friday, April 17, 2020 - 05:39pm
In this issue:
COVID-19 Announcements & Information
Economy & Budget
Doing nothing is something, but is it enough?
While the Commonwealth and its citizens continue to hunker down and rely upon social distancing as a major weapon against the spread of the coronavirus, other states are beginning their efforts to reopen their economies as the rate of daily infections drop.
Regional and federal efforts
The governors of seven Northeastern states including New York, New Jersey, Connecticut, Pennsylvania, Rhode Island, Delaware, and Massachusetts have made a pact as have the governors of three West Coast states (California, Oregon, and Washington).
The Northeastern governors have put together a multistate council to figure out how to get local economies moving again without risking the progress made in combating the infection and mortality rates.
The Western States Pact is an agreement to share purchasing power, manufacturing, data, and strategies for dealing with COVID-19 and a potential economic restart. Decisions are to be based on science with a dual focus to help the economy and protect people, especially in vulnerable communities like those in long-term care facilities.
The Trump Administration announced this week guidelines for a slow and staggered return to normalcy that relies on a three-phased reopening of businesses, schools and other public gathering points. The guidelines do not specify a reopening date, relying on the nation's governors to determine the opportune time. Significantly, there is no national testing strategy. Instead, the White House guidelines put the responsibility on the states for the rigorous testing that will be necessary. The guidelines are less rigorous than the draft prepared by officials from the Centers for Disease Control and Prevention and the Federal Emergency Management Agency. This draft contains several elements of California's response plan.
Governor Northam's recent actions
Gov. Northam declared this week that the shutdown of nonessential businesses would be extended to May 8. His Executive Order had been scheduled to expire on April 23. Northam said Virginia's stay-at-home order will remain in effect until June 10 as scheduled, despite models from UVA showing that the state could see cases peak in August.
He also announced the formation of task force to help nursing homes and other long-term care facilities battle the spread of the coronavirus through their medically vulnerable population.
In addition, the governor says he has set up an economic strike force group under the management of the Secretary of Commerce and Trade to look at re-starting the Virginia economy. Thus far, the strike force appears to be a group internal to state government.
Waiting is not an option
It is important for the Commonwealth and localities to work together during this economic and health crisis. The federal government's actions through legislation already passed and measures now being debated are welcome but insufficient. What's needed is a comprehensive approach that pulls together Virginia's Congressional delegation, state government, and localities. It must be an approach that is bipartisan and includes partnership with the private sector. A jointly developed strategic plan to maximize and effectively target the highest and best use of federal, state, local, and private dollars is also a must have.
VML believes that while efforts needed today are crucial it is equally important to prepare for those that will be needed tomorrow. What metrics are needed to decide if the state can reopen either wholly or partially? What resources are needed to put the metrics in place? Who will employ the metrics? How will the Commonwealth prepare for the next round of coronavirus or some other pandemic? What should be the state's and locals' priorities and how should these priorities be determined?
If we do not start this hard work now, then when? Waiting out the pandemic does not position Virginia for the future.
VML Contact: Neal Menkes, nmenkes@vml.org
Ah, the "Good Old Days" of March!
How we miss them.
Can you remember all the way back to March of this year? Total state general fund revenue collections grew 10.8 percent in March. On a fiscal year-to-date basis, total revenue collections rose 6.6 percent through March, crushing the annual forecast that projected 3.2 percent growth.
Net individual income tax withholding fell 0.4 percent in March, but year-to-date collections were up 4.8 percent, close to the annual estimate of 4.7 percent. Individual income taxes make up over 60 percent of state general fund revenues.
Collections of sales and use taxes jumped 7.9 percent in March. According to the Virginia Department of Taxation, all the growth was due to new Wayfair related use tax dealers. On a year-to-date basis, sales taxes have increased 8.4 percent, ahead of the official 7.4 percent estimate. Sales tax revenue comprises almost 20 percent of the state general fund.
Recordation taxes in March were $40.3 million compared with $29.7 million in March of last year. On a year-to-date basis, collections were up 30.4 percent. The official forecast called for 21.3 percent growth.
On March 27, the Virginia Employment Commission reported that Virginia's seasonally adjusted unemployment rate declined 0.1 percentage point in February to 2.6 percent, which is 0.4 percentage point below the rate from a year ago. According to household survey data in February, the labor force expanded for the twentieth consecutive month by 8,789, or 0.2 percent, to set a record high of 4,462,717 or 66.6 percent, as the number of unemployed residents fell by 1,049. The number of employed residents increased by 9,838 to set a new high of 4,345,451. Virginia's seasonally adjusted unemployment rate continued to be below the national rate, which was little changed at 3.5 percent.
Virginia non-agricultural wage and salary employment, from the monthly establishment survey, rose by 11,100 jobs in February to 4,106,800. January's preliminary estimates were revised upward 4,000, adding to that month's job growth. In February, private sector employment increased by 10,300 jobs to 3,372,000, while public sector payrolls increased by 800 jobs to 734,800.
But that was March…
It all seems so long ago. More than 22 million Americans have applied for unemployment aid in the last four weeks, wiping out a decade of employment gains. The U.S. has not experienced a level of job loss this deep and swift since the Great Depression. Although not official, the national unemployment rate according to some economists is now over 20 percent. For purposes of comparison, during the Great Recession the unemployment rate reached a high point of 9.9 percent.
The current 20 percent unemployment estimate does not include so-called gig workers and temporary workers who do not normally qualify for unemployment benefits. Virginia is one of the states that does not accept unemployment claims from gig workers. However, this policy will change because of congressional action to pay a $600 a week pandemic unemployment benefit for such workers.
Earlier this week, the Federal Reserve Bank issued its "Beige Book" report, showing a deep decline due to measures taken during the Coronavirus crisis with leisure and hospitality as well as retail the hardest hit so far. The report also noted declines in manufacturing among industries. As might be expected, food and medical product producers saw strong demand but are facing challenges from fractured production and supply chains. The Beige Book is based on surveys of all twelve district banks comprising the Federal Reserve.
The impact from the Coronavirus pandemic on state and local governments' revenue collections threaten the public sector's fiscal capacity to deliver critical services in public health, education, law enforcement, and infrastructure needs in transportation, transit, and safe drinking water. A slow economic recovery will continue to loom over tax collections tied to tourism, conventions and small business activities. Companies are unlikely to re-hire laid off workers until normal operations are re-started.
At the local level, the National League of Cities and U.S. Conference of Mayors released a survey this week. The findings from more than 2,100 cities across the country show local governments bracing for budget shortfalls with many planning spending cuts and staff layoffs. Nearly nine in 10 cities surveyed (running the gamut of populations fewer than 50,000 to large metropolitan areas) signaled they expect a revenue shortfall.
Congress has already authorized $150 billion in Coronavirus aid for the states and those localities with populations greater than 500,000, but that assistance is restricted and does not cover revenue losses and budget gaps. Congressional Democrats have pushed for new legislation to provide $250 billion of more aid for hospitals and state and local governments as well as more funding for small businesses. But Republican opposition makes the likelihood of additional federal dollars uncertain.
Reminiscing about the "Good Old Days" will not help Virginians worried about their health and economic future. VML stands ready to work with members to advocate for the state and federal resources needed to beat this crisis.
VML Contact: Neal Menkes, nmenkes@vml.org
Budget amendments for reconvened session seek to hit "pause" button
The world is quite different from when the General Assembly approved the budget bills – HB30 and HB29 – back in March. The Governor's proposed amendments to HB30 and HB29 that will be taken up on April 22 will not make everything right by any means. Instead, Gov. Northam is asking legislators to just hit the "pause" button on most new spending until the state's budget wizards can more fully assess the Commonwealth's financial position. This means we should expect the General Assembly to return to Richmond early in the summer to make real spending decisions.
However, one proposed amendment proposed in both HB29 (Amendment 37) and HB30 (Amendment 144) underscores the worries of state budget managers. These identical amendments would allow the state to issue 9A and 9D bonds worth $750 million to inject cash into state and local budgets for operational purposes ($500 million for the state and $250 million for localities). The idea is to maintain liquidity. Any such bond would have to be repaid within 12 to 24 months.
To put this in perspective – none of the VML staff nor any of our contacts can remember an action of this magnitude. It may be an unprecedented step, but no one can fault the state for being prepared in such uncertain times.
A recent op-ed piece in The Washington Post from Virginia policy leaders addresses the budgetary "time-out" being taken.  While the authors express hope that the new spending will go forward, Northam's amendments do not hint what his priorities are if the revenue situation substantially improves.
Beyond the numbers: May elections
While the Governor's budget amendments mostly address temporary suspension of new funding, one amendment goes beyond the numbers. Amendment 36 in HB29 proposes the postponement of May municipal elections until November. VML opposes this move and has stated its opposition to the Administration and legislators.
VML Contact: Janet Areson, jareson@vml.org
Legislation updates
Games of skill: The story continues
The strange tale of a bill to simultaneously ban and authorize gambling
This is the story of HB881 and SB971. Like any good story, it has five parts: 1. Exposition, 2. Rising Action, 3. Climax, 4. Falling Action and 5. Resolution.
In the exposition, Governor Northam was alarmed by reports from financial experts that sales of lottery tickets were slumping because of competition from "games of skill" machines and slot machines. The rising action took place in the halls and committee rooms of the General Assembly. It seemed to reach its plot climax when the legislature enacted measures defining these machines as illegal gambling devices.
The falling action occurred when the new legislation, ready for signing, arrived on the Governor's desk.
Ready for the resolution? You'll have to wait. Just ahead of the deadline, the Governor submitted an amendment in the nature of a substitute that changes everything.
Time for a new chapter
At the risk of mixing metaphors, the effect of the Governor's amendment is to reverse the traffic flow on a one-way street.
The bill, as passed by the General Assembly, declares these mechanical games illegal. However, the Governor's amendment delays that action for one-year. During the 12-month period, these games of skill would be legal with a $1,200 monthly tax on each machine distributed in Virginia during the previous month. The tax would be allocated as follows:
2% goes to a special fund to treat people with gambling addictions;
2% goes to the Department of Alcoholic Beveridge Control to administer the bills;
12% goes to the localities where the games are physically located; and,
84% goes to the newly established COVID-19 Relief Fund to respond to the pandemic.
The number of machines permitted in Virginia would be limited to the number of machines a manufacturer/distributor reports to ABC effective July 1, 2020. Those machines must be in service in ABC business licensees and truck stops as of June 30, 2020.
Finally, on July 1, 2021, the story is slated to end – traffic flow will be reversed again –and games of skill machines will officially become illegal gambling devices.
VML Contact: Neal Menkes, nmenkes@vml.org
Plastic bags: Regulation comes to cities and counties
On April 10, Gov. Ralph Northam signed into law two measures (SB11 and HB534) authorizing Virginia's cities and counties no sooner than January 1, 2021, to impose a tax of five cents per bag on disposable plastic bags provided to consumers by certain retailers. The legislation exempts plastic bags that are durable and reusable, that wrap or contain certain perishable foods, or that are intended for garbage or refuse, etc.
All revenue a county or city accrues from a disposable plastic bag tax would be required to be appropriated for the purposes of environmental cleanup, education programs designed to reduce environmental waste, efforts to mitigate pollution and litter, or to provide reusable bags to recipients of Supplemental Nutrition Assistance Program (SNAP) or Women, Infants, and Children Program (WIC) benefits.
VML Contact: Neal Menkes, nmenkes@vml.org
Peer-to-Peer Vehicle Rentals: Northam offers amendment
Gov. Northam proposes to amend SB735 in order to delay until October 1, 2020, the implementation date for several sections of the bill dealing with taxes. The tax treatment for consumers who rent from the vehicle sharing platforms was a major stumbling block in a study undertaken last year by the Department of Motor Vehicles. Consensus could not be reached among local government representatives (including VML and VACo) and the platform companies who advocated for a reduction of the consumer-paid daily rental vehicle tax, from the current 10 percent to 6 percent.
The compromise reached during the regular session sets the tax rate at 6.5 percent in FY21, increasing to a permanent rate of 7 percent beginning in FY22 for companies renting ten or fewer vehicles on sharing platforms. Companies with larger vehicle fleets would collect the 10 percent tax rate from their customers.
SB735 recognizes that the Virginia Department of Taxation may have to develop guidelines to implement the act. If adopted at the reconvened session, the amendment would provide more time for the state agency to do so.
VML Contact: Neal Menkes, nmenkes@vml.org
Workers' Compensation PTSD: Substitute recommended
The Governor is recommending a substitute to the workers' compensation post-traumatic stress bill HB438. The substitute adds a requirement that each employer of law-enforcement personnel and firefighters shall make peer support available and refer law-enforcement and firefighters to a mental health professional if requested. There are some other technical amendments.
VML Contact: Michelle Gowdy, mgowdy@vml.org
Operating a motor vehicle in a careless or distracted manner: Amended
SB437 makes operating a motor vehicle in a careless or distracted manner that endangers vulnerable road users a misdemeanor offense. The legislation includes an expansive list of vulnerable road users including pedestrians, cyclists, wheelchairs, skateboards, roller skates, animal drawn vehicles and animals.
The Governor's amendments clarify that the operators, passengers and attached devices are also included in the definition of vulnerable road users.
VML Contact: Mitchell Smiley, msmiley@vml.org
Robots: Governor prescribes social distancing
SB758 allows personal delivery devices weighing up to 500 pounds to operate on sidewalks and roadways throughout the Commonwealth. The Governor proposes amending this legislation to require that these devices yield the right of way to pedestrians and make visible a placard identifying the owner and operator of devices.
VML Contact: Mitchell Smiley, msmiley@vml.org
Omnibus legislation: New date to implement distribution proposed
HB1414 / SB890 are the transportation omnibus bills passed by the General Assembly.  Governor Northam is returning the bills with several amendments that are mostly technical in nature for consideration during the reconvened session. However, amendment number 5 moves the date by which the state's share of revenue distributed to localities from the Recordation and Grantor's tax is reduced from $40 million to $20 million from July 1, 2021 to July 1, 2020. This language caps the total amount of the Recordation and Grantor's tax collected at $20 million.
Oppose legislation that removes local government revenue
The changes in the distribution of recordation and grantor's taxes under HB1726 / SB1038 will mean that no cities and counties, outside of those in Northern Virginia and Hampton Roads, will receive a distribution from these revenue sources.
VML member cities will see a total decline of more than $3 million in the next fiscal year from this change.
We urge you to contact your delegation ahead of the reconvened session next week to oppose this legislation which would remove revenue at a critical moment for local governments. Please see an example of VML's letter on this issue and talking points.
VML Contact: Mitchell Smiley, msmiley@vml.org
Clean Energy and Community Flood Preparedness Act: Technical changes proposed
HB981 / SB1027 directs revenues generated from the Regional Greenhouse Initiative to funds that can be accessed as loans by localities to distribute to community projects designed to mitigate the impacts of flooding. The Governor proposes changing the structure and nature of the fund created for the purposes of flood mitigation loans. These changes are largely technical and do not impact the purpose of the fund.
VML Contact: Mitchell Smiley, msmiley@vml.org
Solar energy projects: Revenue share assessment clarified with amendment
HB1131 / SB762 provides localities with commercial solar generation facilities the option of levying a revenue sharing assessment instead of the Machinery and Tools tax. The Governor's amendments clarify that a locality can choose either to levy the commercial solar generation assessment or the Machinery and Tools tax but not both. The Machinery and Tools tax rate localities can levy on solar generating facilities remains unchanged by this legislation.
VML Contact: Mitchell Smiley, msmiley@vml.org
Shared solar programs: Amendment would expand low-income service requirements
HB1634 / SB629 sets out the conditions for the establishment, operation, and regulation of shared solar programs and specifically requires that these programs serve low income communities. The Governor proposes amendments to change the definition of "low income community" to be more expansive than in the legislation passed by the General Assembly. The Governor's amendments propose defining eligible low-income communities as no more than 80% of the area median income as determined by the U.S. Department of Housing and Urban Development.
The legislation as passed requires the State Corporation Commission to approve a shared solar program that primarily serves low income persons.
VML Contact: Mitchell Smiley, msmiley@vml.org
Elections: Amendment addresses split precincts in counties and cities
Governor Northam's proposed amendment to SB740 would allow localities with split precincts to rely on existing district boundaries for November elections in the event that new districts haven't yet been adopted by June 15th of a year following the Census. However, the language still requires city and county precincts to align with boundaries for state and federal elected offices and does not grant localities the authority to address any boundary issues in the years between any statewide district changes.
VML Contact: Jessica Ackerman, jackerman@vml.org
Bills the Governor has recommended be postponed to May 2021
The Governor has asked that the legislation of interest to localities listed below be delayed until May 2021. The General Assembly will decide what course to take when they reconvene next week.
Collective Bargaining
As you may recall, the collective bargaining bill SB939 is a local option with no striking allowed. It permits counties, cities, and towns to adopt local ordinances authorizing them to (i) recognize any labor union or other employee association as a bargaining agent of any public officers or employees, except for Constitutional officers and their employees, and including public school employees and (ii) collectively bargain or enter into any collective bargaining contract with any such union or association or its agents with respect to any matter relating to them or their employment. The bill provides that prohibition against striking for public employees applies irrespective of any such local ordinance.
Minimum Wage
The minimum wage bill SB7 increases the minimum wage from its current federally mandated level of $7.25 per hour to $9.50 per hour effective May 1, 2021; to $11.00 per hour effective January 1, 2022; to $12.00 per hour effective January 1, 2023; to $13.50 per hour effective January 1, 2025; and to $15.00 per hour effective January 1, 2026. For January 1, 2027, and thereafter, the annual minimum wage shall be adjusted to reflect increases in the consumer price index. The measure provides that the increases scheduled for 2025 and 2026 will not become effective unless reenacted by the General Assembly prior to July 1, 2024. If such provisions are not reenacted prior to July 1, 2024, then the annual minimum wage will be adjusted to reflect increases in the consumer price index beginning January 1, 2025.
The measure creates a training wage at 75 percent of the minimum wage for employees in on-the-job training programs lasting less than 90 days.
The measure also provides that the Virginia minimum wage applies to persons whose employment is covered by the Fair Labor Standards Act; persons employed in domestic service or in or about a private home; persons who normally work and are paid on the amount of work done; persons with intellectual or physical disabilities except those whose employment is covered by a special certificate issued by the U.S. Secretary of Labor; persons employed by an employer who does not employ four or more persons at any one time; and persons who are less than 18 years of age and who are under the jurisdiction of a juvenile and domestic relations district court.
Exemptions: SB7 provides that the Virginia minimum wage does not apply to persons participating in the U.S. Department of State's au pair program, persons employed as temporary foreign workers, and persons employed by certain amusement or recreational establishments, organized camps, or religious or nonprofit educational conference centers.
Prevailing wage for public works contract legislation
HB833 allows that for public works projects a locality (that has adopted an ordinance requiring the payment of prevailing wages) to pay wages, salaries, benefits, and other remuneration at the prevailing wage rate to any mechanic, laborer, or worker employed, retained, or otherwise hired to perform services in connection with the public contract.
Public works contracts and the authorization for project labor agreements
HB358 provides that any public body is prohibited from requiring or prohibiting project labor agreements in contracts for public works. Public body is defined in the bill as any authority, board, bureau, commission, district, or agency of the Commonwealth or of any political subdivision of the Commonwealth, including cities, towns, and counties, municipal councils, school boards, and public institutions of higher education. Project labor agreement is defined in the bill as a pre-hire collective bargaining agreement with one or more labor organizations that establishes the terms and conditions of employment for a specific public works project.
VML Contact: Michelle Gowdy, mgowdy@vml.org
Police reporting requirement bill signed into law
While Governor Ralph Northam proposed amendments to delay enactment of many bills with fiscal impacts for localities, HB1250 (Torian) was not one of those. The bill has been signed into law and will go into effect July 1. The new law requires local and state law enforcement to gather information from every traffic stop they make and report this information to the state for a new database that will track demographic information and the disposition of each stop (e.g., was a ticket issued, an arrest made, etc.) This will require local law enforcement (and the of course the local government which pays for it) to develop a way to collect and report this information for the state. State driver licenses currently lack some of the demographic information required for these reports, so officers will have to either ask drivers this information or make a judgement on this information.
While Money was included in the Appropriations Act for the state to develop the database (and that remains in the Act for now), not a single penny was appropriated to the local governments required to collect and report the data to the state.
VML Contact: Janet Areson, jareson@vml.org
COVID-10 Announcements & Information
Updates from the Virginia Department of Health (VDH) weekly call
Don't forget to update any COVID-19 resource webpages you are maintaining!
As a friendly reminder to all entities posting Virginia-specific COVID-19 information/data or guidelines on your website, The Virginia Department of Health (VDH) staff has asked that you check your information and links to ensure everything is up-to-date. For example, updated guidance for businesses/employers replaced old information earlier this week on VDH's COVID-19 page.
PPE update
The state reported that it is moving ahead with its focus on partnering with the private sector. Multiple PPE donations have been made to the state by private sector businesses and other items have been promised. The state has identified 10 manufacturers to follow up with for additional supplies and support. State officials have briefed state agencies about protocols for private donations.
Social distancing stats
Finally, there is evidence that social distancing, while difficult, is working. Dr. Lilian Peake, state epidemiologist with VDH, told stakeholders on today's call that the numbers are bearing out the value of social distancing. For example, before March 15, the spread of the virus was at a rate of 2.2 people infected for each person infected with the virus. After March 15 that number dropped to 1.1 people infected because of social distancing. The goal is to get to less than one.
More good news is that the average growth rate of new cases has slowed because of social distancing. Dr. Peake said that both these developments are helping to spread out the incidence of cases and reduce the stress on health systems.
VML Contact: Janet Areson, jareson@vml.org
Q&A follow-up call with VDEM scheduled for Tuesday, April 21
Thank you to everyone who dialed into Tuesday's call with Dr. Jeffrey Stern, State Coordinator with VDEM and Dr. Ron Carlee from Old Dominion University. We have received some great feedback from those who joined the call.
Dr. Stern and Dr. Carlee have agreed to do a follow-up question and answer session next Tuesday, April 21st at 2:00pm ET.
We encourage you to join.
The dial-in information for next Tuesday's call:
Phone: 1-888-469-3144
Participant passcode: 5517268
As before, the call will be limited to 200 participants.
VML Contact: Rob Bullington, rbullington@vml.org
Veterans and Defense Affairs update now available
Secretary Hopkins of the Veterans and Defense Affairs has provided an update on efforts underway within the office of the to support the Commonwealth's COVID-19 response. The document provides an updated snapshot of Secretariat efforts as well as links to resources for Veterans, Transitioning Service Members and military families. We will provide further updates if additional resources or changes are implemented.
You can download the update here >
Should you have questions or concerns, please do not hesitate to reach out to Secretary Hopkins at vada@governor.virginia.gov.
GASB issues emergency toolbox for COVID-19 issues
The Governmental Accounting Standards Board (GASB) has posted an emergency toolbox to its COVID-19 response webpage.
The toolbox is intended as a starting point for stakeholders to address accounting and financial reporting issues coming out during this national health emergency.