eNews April 10: ACTION ALERT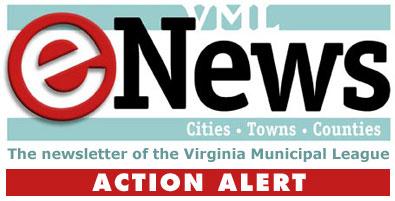 Tuesday, April 10, 2018 - 02:08pm
Support wireless amendments
Please call your senators and delegates
We are delighted to report that Gov. Ralph Northam has sent down amendments to the wireless public rights-of-way fees bills (HB1427 and SB823) and to the wireless infrastructure bills/zoning (HB1258 and SB405).
But we need your help one more time on these bills. Please get in touch with your delegates and senators in strong support of these amendments! The General Assembly will consider them next Wednesday, April 18, at the reconvened session. Gov. Northam has listened to the concerns voiced by local officials, but we have to work now, and work hard, to make sure that his recommendations are approved on April 18.
Here's the explanation.
First, city- and town-owned public rights-of-way are removed from the fee bills! As HB1427 and SB823 moved through the General Assembly, the Virginia Department of Transportation agreed to a cap on these fees. Local governments were not a party to those negotiations even though both state and local rights-of-way fees were affected. The Governor's amendments appropriately removed city and town owned public-rights-of-way from the bills, leaving the cap on the fees for the use of state rights-of-way. It is very important that local officials urge the adoption of the amendments!
The amendments to the wireless infrastructure/zoning bills (HB1258 and SB405) address the most important issue identified by local representatives. Our members said that the bills needed to make sure that wireless carriers were compared to similar users, not to utilities (which are covered by franchise agreements). The amendments do that. Further, the amendments include a reenactment clause that will set up a stakeholders group that is instructed to develop a plan for expanding access to wireless services in unserved and underserved areas of the Commonwealth. These are commonsense amendments and it is very important that local officials urge their adoption.
Follow these links for the Richmond and home district telephone numbers for the delegates and senators. As always, please keep us informed of the results of your phone calls or visits. You can email Michelle Gowdy at mgowdy@vml.org.
Thank you for all that you have done and thank you for continuing your efforts. This is our last chance. Please call your delegates and senators.