eNews Apr 28 2016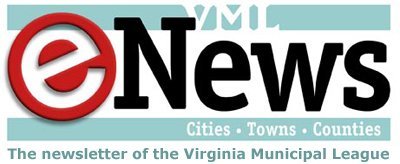 Thursday, April 28, 2016 - 03:00pm
Localities continue to pay largest share of K-12 tab
Local revenue sources paid the largest share of operating expenses for K-12 public education in FY15, according to data from the Superintendent of Public Instruction's Annual Report for FY15.
In FY15, local governments supplied 51.6 percent of total operating costs for public schools.  The comparable percentage in FY14 was 51.8 percent, so at least the local burden has decreased a bit.  The state paid for 33.0 percent, with the state sales tax financing an additional 8.7 percent.  The federal government, despite the effect of mandates ranging from special education to low-performing schools, pays for about 6.7 percent.
According to the Appropriation Act, the state's share of the cost of the Standards of Quality is set at 55 percent, and the local share is set at 45 percent.  Over the years the state has changed funding formulas to depress the estimation of the true cost of meeting the Standards of Quality.  For example, in past years the state has set an artificial cap on the number of support positions that are recognized in the funding formula.  Also, school divisions in most localities hire more teachers than are recognized by the state in its funding formulas, and at salaries that are higher than those recognized by the state.  Finally, the General Assembly keeps putting new mandates on school divisions without adjusting funding formulas (for example, requirements for CPR training).
The end result is that local governments are the major funding "partner" for K-12 education.
In addition to these operating costs, local governments shoulder virtually all capital costs.
The data for FY15 can be found in Table 15 of the superintendent's report, which is available in either PDF or Excel format on the Virginia Department of Education's web site at https://1.usa.gov/1VQiq5i.  The figures are derived from the annual school reports submitted by the school divisions.
Historically, the local, state and federal shares over the last five years are as follows:
Sources of support for K-12 operating expenditures
Expressed as % of total operating expenditures
FY15
FY14
FY13
FY12
FY11
Local
51.6%
51.8%
51.3%
50.6%
49.8%
State
33.0%
32.7%
32.4%
31.2%
31.3%
Sales Tax
8.7%
8.5%
8.5%
8.5%
8.6%
Federal
6.7%
7.0%
7.8%
9.7%
10.4%
Total
100.0%
100.0%
100.0%
100.0%
100.0%
Source: Table 15, Annual Report, Superintendent of Public Instruction, for fiscal years indicated.
VML contact: Mary Jo Fields, mfields@vml.org
Underfunding of education highlighted
Prior recommendations to the Standards of Quality adopted by the Board of Education but not funded by the General Assembly would have had a price tag of $224 million in FY14, according to an April 27 meeting of a committee of the State Board of Education.
The presentation also gave information on the number of some kinds of positions funded by the state compared to those actually employed in school divisions.  For example, the state pays a portion of the costs of only 36 percent of assistant principals employed in school divisions, and only 75 percent of support positions.
While the presentation pointed out the consistent underfunding of positions, Board President Billy Cannady pointed out the historical reluctance of the General Assembly to fund new positions and recommended instead that the board look at reducing barriers in the SOQ that would give greater flexibility.
The committee is charged with developing proposed revisions to the SOQ, which will be considered by the board later this fall. The committee's next meeting is May 24.
The presentation is posted at https://1.usa.gov/1StGjNa.
VML contact: Mary Jo Fields, mfields@vml.org
VDOT Accelerates the "State of Good Repair" Program
The State of Good Repair (SGR) program was slated to begin in fiscal year 2020, but with an improved revenue outlook the program may start up this coming July (FY17).  To meet the revised deadline, VDOT has been working on the funding prioritization process for pavements and bridges.  VDOT presented its recommendations on April 19 to the Commonwealth Transportation Board.  The Board could act on the recommendations at its May 18 meeting.
Pavement and Bridge Challenges
VDOT reported that as of July 1, 2015, there were 889 state-owned bridges registered in the National Bridge Inventory (NBI) that were structurally deficient.  The number of locally-owned structurally deficient bridges included in the National Bridge Inventory totaled 141.  To rehabilitate, renovate or replace these bridges would cost in excess of $3.7 billion.
As for pavements, VDOT identified 27,100 deteriorated Interstate and Primary lane miles.  Locally maintained deteriorated primary extension lane miles totaled 3,610 lane miles.  To fix all this pavement would cost more than $1.4 billion.
State of Good Repair Process
Because funding is insufficient to simultaneously address all challenges, the evaluation process is designed to address both VDOT's and local needs equally.  The current Six-Year Improvement Program includes over $300.0 million for the State of Good Repair Program.
| | | |
| --- | --- | --- |
| Step 1-Needs | Step 2-Prioritization | Step 3-Ranking |
| Identify deteriorated pavements of Interstates, Primary, and Primary Extensions with Critical Condition Index (CCI) of 60 or less.  Identify structurally deficient bridges. | Pavement priorities for state and local Primary roads include mileage, condition, and cost.  Federal priority for both state and local Primary roads is the Asset Management Plan.  VDOT practices include traffic volumes and road condition.  Bridge prioritization includes number of bridges as well as importance to users and structure capacity. | Rankings for localities will be similar to the Primary Extension Process.  CCI will comprise 45% of technical score.  Inclusion in the National Highway System is another 20% of the score.  Traffic volume will be worth 30% of the technical score.  And, prior expenditures are valued at 15%.  For local bridge projects, a bridge must be deemed structurally deficient on the National Bridge Inventory, project will add or restore bridge strength, local bridge inspections are current, and work must begin within 24 months after award notice. |
State tax collections in March continue to trail official forecast
The McAuliffe Administration reported that March tax collections surged 7.5 percent with receipts from individual withholding, sales and corporate taxes driving the increase.
However, on a fiscal year-to-date basis, although total revenues have increased 2.7 percent over FY 2015, tax collections lag the official 3.2 percent growth rate for fiscal year 2016.
It is becoming more apparent that fourth-quarter tax receipts will determine if the official forecast is met.  A revenue shortfall this year could put at risk the salary raises for teachers and other state-supported local employees in FY17 as well as other state-funded services delivered by local governments.
Here is the March "snapshot" showing year-to-date collections compared to the official forecast.
| | | |
| --- | --- | --- |
| Revenue Source | Year-to-Date Over FY2015 | Official FY16 Forecast Over FY15 |
| Income Tax Withholding (63% of state general fund) | 3.3% | 4.1% |
| Income Tax Non-withholding (17% of state general fund) | 6.2% | 1.9% |
| Income Tax Refunds | 5.8% | 1.2% |
| Sales Tax (18% of state general fund) | 1.6% | 4.1% |
| Corporate Income Tax (4% of state general fund) | (11.2%) | (13.1%) |
| Recordation Taxes (2% of state general fund) | 8.4% | 10.6% |
Fourth-Quarter Outlook
Although evidence shows that private-sector employment is growing, withholding revenues have yet to catch up to the official forecast.  A strong fourth-quarter could close the gap which stands at 0.8 percent.  Payments from individuals are due May 1.
Non-withholding continues its role as the "overachieving" revenue source.  Because it is considered a volatile revenue, state decision-makers artificially capped the official estimate in the revenue model using a 10-year average of non-withholding as percent of total collections to hedge against recent volatility in spring final payments.  A strong showing this May and June may likely decide whether or not the state revenue forecast is met.
Sales tax revenues have been a disappointment.  Actual collections in FY15 were 5.5 percent greater than in FY14.  Even taking into consideration the adjustments made because of the accelerated sales tax program, sales taxes met the 4.9 percent estimate.  Making this fiscal year's 4.1 percent official projection is difficult.
Identification of local public safety contacts urged
The Virginia Public Safety Broadband Network is collecting contact information for individuals who can readily disseminate information requests to local first responder agencies.  City, town and county managers and administrators are asked to send the name, title, email address and telephone number of the person designated as the local contact person by May 6 to Thomas Gagnon, Interoperability Program Manager, Homeland Security and Resilience Staff, PSBroadband@governor.virginia.gov. Telephone:  office: 804-225-4502.
An ideal local single point of contact would be an individual who is connected with the various public safety agencies serving their respective local government.
The VPSBN is leading the FirstNet initiative.  FirstNet is a high-speed, nationwide wireless broadband network dedicated to public safety that will provide a single interoperable platform for emergency and daily public safety communications.
Energy, Sustainability & Resiliency Conference, May 10
The Virginia Chamber Foundation will host this conference at the Greater Richmond Convention Center. The focus is business leadership to secure Virginia's energy future. Co-sponsored by VML. Register.
Eat and Greet
Each spring and fall, VML hosts regional suppers around the state to give local government officials the latest news and developments affecting localities in Virginia. Elected and appointed officials from member localities are encouraged to attend one of these informative get-togethers.
Register online today!
| | | |
| --- | --- | --- |
| May 19 | Town of West Point | St. John's Episcopal Church |
| June 2 | City of Winchester | The George Washington Hotel |
| June 15 | Town of Big Stone Gap | Carmine's Visitor Center |
| June 16 | City of Danville | Institute for Advanced Learning and Research |
| June 22 | City of Suffolk | Hilton Garden Inn Chesapeake/ Suffolk |
| June 23 | Town of Gordonsville | Town Office |
Each of the dinner meetings will include a review of the 2016 legislation session as well as presentations by other subject experts on issues of importance to the region.
Each supper starts at 6 p.m. and costs $35.
Institute for Local Officials
Registration now open!
View the preliminary program and register here
The 2016 Institute for Local Officials will be held July 22-23, 2016 at the Hilton Richmond Downtown in Richmond, Virginia. This event replaces what was previously known as the Newly Elected Officials Conference.
This event is open to newly elected officials and veterans alike. Topics to be discussed will touch on the fundamentals of serving as a council member, including information on making the most of meetings, budgeting, the Freedom of Information Act, the Conflicts of Interest Act, interacting with constituents, dealing with media and public officials liability. Participants will also visit the VA state capitol.
Cost: $175 for Members and $75 for Guests
Hotel accommodations are available at the group rate of $121/night. Register here.
VML 2016 Annual Conference – Reserve your rooms TODAY
Conference registration opens July 1
Registration for the 2016 VML Annual Conference in Virginia Beach is forthcoming, but NOW is the time to reserve your hotel room on-line at https://resweb.passkey.com/go/VML2016
Conference Hotels
·         DoubleTree by Hilton Hotel
·         Hilton Virginia Beach Oceanfront
·         Sheraton Virginia Beach Oceanfront
We strongly recommend that you book your reservation online within our housing block as VML makes every effort to include a range of accommodations for its attendees, with consideration of comfort, quality and safety as well as other factors.  Complimentary continuous shuttle service will be provided to the official conference hotels only.
Please e-mail any housing inquiries to Eric Logan, Convention Housing Manager, at ellogan@visitvirginiabeach.com  or call direct line (757) 385-6656.
VML MBA Program

Connecting local government members to products and services to serve the municipal market
Local Government Members
Are you looking for products and services for your municipalities? Have you viewed the current Municipal Business Associate listing online? The updated listing includes enhanced profiles for each member along with contact information for local representatives. View the updated listing here.
Businesses
Are you looking to connect with local governments as a way to expand your business or to increase your exposure across the Commonwealth?  Get your firm's name in front of all Virginia's 38 cities, 160 towns and eight counties by joining VML as a Municipal Business Associate.
For more information, visit https://bit.ly/1GTtSqG.
Staff contact: Anita Yearwood, CMP, CGMP ayearwood@vml.org