eNews Apr 15 2016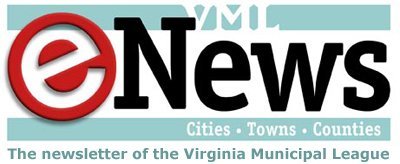 Friday, April 15, 2016 - 03:45pm
Details on new federal education act explained
States, not the federal government, are responsible for school improvement decisions under the federal Every Student Succeeds Act (ESSA) enacted last December, according to an April 13 presentation to the Standards of Learning Innovation Committee.
The ESSA is the successor to the No Child Left Behind Act.
The ESSA will go into effect for the 2017-18 school year; until then states will operate under the NCLB requirements.
The authority of the U.S. Department of Education and the Secretary of Education is more limited under the ESSA than under the previous act, but states are still required to report accountability data by subgroups (and the number of subgroups is increased), and must set out a process for intervention in the lowest-achieving schools.  Schools in which subgroups consistently underperform also have to develop an intervention plan.
The federal act requires states to design an accountability plan that takes into account academic indicators (such as high school graduation rates) and school success measures.
Under NCLB, student achievement has to be measured for several groups such as major ethnic/racial groups, economically disadvantaged students, limited English proficient students and students with disabilities.  ESSA adds even more subgroups to this mix, so in the future, achievement will also be shown by categories including children from military parents, children in foster care, homeless children, and gender.
NCLB includes a number of prescribed steps that low-performing schools have to take. ESSA, on the other hand, does not prescribe specific improvement strategies, although intervention in the schools is required.
Under ESSA, states may reserve up to 3 percent of Title 1 funding for direct student services, which includes services such as enrollment in advanced placement courses and high-quality tutoring.
Preschool development grants are also available under the federal act.
The presentation begins on page 12 of the linked document.
Grant opportunity announced for expanding pre-kindergarten
Applications for pilot projects to expand public-private partnerships for the delivery of preschool programs are now being accepted by the Virginia Early Childhood Foundation (VECF).  The pilot programs will field-test potential solutions to barriers that have prevented all eligible children from participating in Virginia's preschool initiative.
Funding for the pilots was included in the budget adopted by at the 2016 session of the General Assembly.  Further, the legislature adopted a bill that outlines specific priorities for the program, including more public-private partnerships and increased collaboration between business, education, and community leaders.  Learn more about the initiative and how to compete here.
Interested applicants are encouraged to submit a letter of interest by completing the information requested here by April 26, 2016.
Letters of interest are not binding or mandatory, but will assist VECF with a sense of community interest and with planning for technical assistance to applicants.
Virginia total employment performance overtakes national rate
From February 2015 through February of this year, job growth in Virginia rose 2.5 percent.  According to the Federal Reserve Bank of Richmond, the rate exceeded the national job growth rate of 1.9 percent.
A sense of optimism is popping up in some quarters.  The Richmond Times Dispatch reported this week that area business executives are as optimistic now about sales and hiring as they have been in about six years.  A survey conducted by the University of Richmond and the Virginia Council of CEOs showed that 61.0 percent of Richmond-area CEOs expect their companies to hire more employees in the next six months, up from 57.0 percent in the fourth quarter of 2015.
Non-farm employment has been steadily growing, albeit slowly, to a point that total employment is 125,600 jobs above the April 2008 pre-Great Recession peak of 3,788,700.  Private sector employment increased by 12,200 jobs to 3,202,700, while public sector payrolls increased by 600 jobs to 711,600.  The largest job gains in February were in the high-paying professional and business services sector, which was up 7,300 jobs, marking the eight consecutive monthly increase.  In fact, the Virginia Employment Commission notes that this sector has expanded by 5.1 percent or 35,400 jobs since February 2015.
Reviewing employment growth in Virginia's major metropolitan areas, all nine showed job increases compared to a year earlier.
Area
February 2015 to February 2016

Change

% Change

Virginia (statewide)

96,500

2.5%

Blacksburg-Christiansburg-Radford MSA

800

1.0%

Charlottesville MSA

3,400

3.1%

Harrisonburg MSA

800

1.2%

Lynchburg MSA

100

0.1%

Northern Virginia MSA

36,600

2.6%

Richmond MSA

25,900

4.0%

Roanoke MSA

2,500

1.6%

VA Beach-Norfolk-Newport News, VA/NC MSA

3,700

0.5%

Winchester, VA/West Virginia MSA

2,700

4.5%
The job stats are encouraging for several reasons.  First, employment growth is critical if the state's revenue targets are to be achieved.  As of February, year-to-date income withholdings were 2.4 percent greater than the previous year, but stilled trailed the 4.1 percent official estimate.  Second, although the growth rates are uneven, the fact that all of the state's major metropolitan areas are experiencing job increases means the economic recovery is not confined to just one or two regions.
Federal financial reforms put municipal bond market at risk
The Federal Reserve Bank, the Office of the Comptroller of the Currency, and the Federal Deposit Insurance Corporation issued a rule April 1 that greatly limits the kinds of municipal bonds that qualify in a big bank's investment portfolio as highly liquid (or assets that can be sold quickly for cash).
The rule changes take effect on July 1, 2016.  The intent is to protect the banking system from meltdowns and failures when the next credit crunch strikes.  The flipside to the rule is that issuing state and local debt will become more expensive.  Demand for municipal debt will be reduced, creating higher borrowing costs and discouraging investment in local infrastructure projects.
Under the new rule to meet the test for "high-quality liquid assets" or HQLA, a municipal security must be a general obligation bond (backed by the full faith and credit of a state or municipality), be investment grade and have been issued by an entity "whose obligations have a proven track record as a reliable source of liquidity during periods of significant stress."  And, even if a municipal security meets that test, the rule treats such securities as the lowest liquidity classification, meaning only 15.0 percent of the total HQLA in a financial institution's portfolio can come from this classification.  Insured municipal securities can qualify if the underlying security would otherwise qualify as HQLA without the insurance.  The rule excludes local revenue bonds as eligible for HQLA designation.
Also, banks cannot allocate more than 5.0 percent of their HQLA portfolio to municipal securities.  This is contrary to H.R. 2009, which unanimously passed the House of Representatives earlier this year and which assigns municipal debt to a higher classification of HQLA.  If enacted, municipal bonds would be more attractive to institutional investors.  There is no companion measure in the Senate.
Take advantage of opportunity to present information on cost of state mandates
Local governments can submit comments on mandates ranging from the conditions for receiving Stormwater Local Assistance Funds to the requirement to provide child protective services to the required local role in the disposition of dead bodies in the upcoming cycle of mandates assessments conducted by the Commission on Local Governments.
Localities are encouraged to use the Locality Fiscal Impact Comment Form to ensure that information is collected on the cost of mandates to cities, counties and towns.  The form is available here. (If you complete the form, please send a copy to Mary Jo Fields,mfields@vml.org).
Questions about the assessment process may be sent to David Conmy, senior policy analyst at the COLG; telephone 804-371-8010, or e-mail david.conmy@dhcd.virginia.gov.
A chronological schedule for the 2016-17 assessments appears below. The far left column shows the number assigned to this particular mandate in the mandates catalog as well as the page number on which the mandate is briefly described.  The catalog is posted here.
FY16-FY17 schedule of assessment periods for executive agency assessment of cataloged mandates
| | | |
| --- | --- | --- |
| No. in mandates catalog | Short title | Assessment dates |
| SOE.DOE004, p. 106 | Dept. of Education, Teacher License Required | 7/1 to 8/31/2016 |
| SOE.DOE141, p. 150 | Dept. of Education, School Health | 7/1 to 8/31/2016 |
| SOE.DOE144, p. 151 | Dept. of Education, Public School Security Equipment Grant Act | 7/1 to 8/31/2016 |
| SNR.DGIF008, p. 95 | Game & Inland Fisheries, Wildlife Displayed in Schools | 7/1 to 9/30/2016 |
| SFIN.TAX014, p. 26 | Dept. of Taxation, Tax Exemption for Certified Pollution Control, Recycling, and Solar Energy Equipment and Facilities | 7/1 to 9/30/2016 |
| SFIN.TAX020, p. 28 | Real Property Tax Exemption or Deferrals for the Elderly and Disabled | 8/1 to 10/31/2016 |
| SOE.DOE140, p. 150 | Dept. of Education, Eligibility of Students in Military Families for Interscholastic Program | 9/1 to 10/31/2016 |
| SOE.DOE145, p. 151 | Dept. of Education, Supplementary Written Historical Materials | 9/1 to 10/31/2016 |
| SNR.DEQ045, p. 91 | DEQ, Stormwater Local Assistance Funds | 9/1 to 11/30/2016 |
| SHHR.DSS076, p. 60 | DSS, Provision of Independent Living Services for Current or Former Children in Foster Care | 9/1 to 11/30/2016 |
| SFIN.TAX021, p. 28 | Dept. of Taxation, Food and Beverage and Meals Tax Exemption for Nonprofit Fundraising Sales | 9/1 to 11/30/2016 |
| SHHR.VDH030, p. 71 | Dept. of Health, Disposition of Dead Bodies | 10/1 to 12/31/2016 |
| SHHR.DSS031, p. 48 | DSS, Child Protective Services | 3/1 to 5/31/2017 |
| SHHR.DSS077, p. 60 | DSS, Written Interagency Agreements with Local School Divisions for Investigating Child Abuse and Neglect | 3/1 to 5/31/2017 |
| SNR.MRC001, p. 96 | Marine Resources Commission, Wetlands Zoning Ordinance in Tidewater | 4/1 to 6/30/2017 |
VRS requests LODA coverage update
The Virginia Retirement System is sending packets to localities that participate in the state Line of Duty Act Fund, requesting an update of persons covered by LODA.  The April 2016 VRS Employer Update said that the packets would be mailed or emailed to human resources staff and will include a list of FY16 participating employees and volunteers, along with instructions for updating the list for FY17.  VRS asks for the completed coverage lists to be returned to VRS by May 31. If your locality participates in the state LODA fund, but does not receive a packet by the end of April, email loda@varetire.org.
Reynolds appointed to COLG
Gov. Terry McAuliffe announced on April 8 that he has appointed Kimball Reynolds, Jr., former mayor of Martinsville, to the Commission on Local Government.
Reynolds is a past chairman of VML's Legislative Committee.
John Kines's term on the COLG expired at the end of 2015.  Kines is a former county administrator in Prince George County.
The COLG reviews and publishes advisory reports on boundary change and governmental transition issues; provides technical assistance to localities and state agencies on the state's boundary change and governmental transition processes; develops and distributes an annual report analyzing the comparative revenue capacity, revenue effort and fiscal stress of Virginia's counties and cities; develops and distributes an annual catalog of state and Federal mandates on local governments; and oversees the executive agency assessment of state and federal mandates on local governments.
VML policy committees to meet July 28-29
Nominations are now being taken for VML's six policy committees for 2016.  Our policy committees bring together members of VML communities throughout the commonwealth to discuss issues of mutual concern, hear speakers on current policy issues, and develop policy positions that reflect local governments' views on a wide variety of statewide issues affecting communities.
This year, policy committee meetings will be held as follows:
Thursday, July 28, 10 a.m. – 2 p.m.
Environmental Quality Committee
Finance Committee
Transportation Committee
Friday, July 29, 10 a.m. – 2 p.m.
Community & Economic Development Committee
General Laws Committee
Human Development & Education Committee
All committee meetings will be held at the meeting center of the Virginia Society of Certified Public Accountants (VSCPA), located at 4309 Cox Road, Glen Allen, Virginia. This is in the west end of Richmond in the Innsbrook Office Park, close to Interstates 64 and 295.  Free parking is available.
More information about the policy committee meetings will be sent to committee members as we get closer to the meeting dates.
If your community has not yet sent in its policy committee nominations, there is still time to do so!  If you have any questions about policy committees, please email or call Janet Areson at VML (jareson@vml.org; 804/523-8522).
Grants now available from Va. Local Government Finance Corp.
The Virginia Local Government Finance Corporation (VLGFC) is giving grants of $5,000 to each participant in the VML/VACo Fixed Rate Loan Program. VLGFC is the nonprofit corporation that oversees VML/VACo Finance, the financial services arm of the Virginia Association of Counties and the Virginia Municipal League. Due to the continued success of financing programs, the VLGFC Board of Directors voted to offer these grants as a way to reinvest surplus funds in local government clients.
Many Virginia local governments and authorities know the Fixed Rate Loan Program is a hassle-free way to get the best rates on cost-effective bank loans. Nationwide, bank loans have become the preferred alternative to municipal bond issues.
With the $5,000 grant, localities can:
Apply it toward closing costs such as bond counsel fees;
Repay the cost of planning or feasibility studies; or
Use it for any local priority – there are no strings attached.
If your locality is evaluating financing options or alternative loan structures, you can take advantage of VML/VACo Finance's staff experience in these areas. VML/VACo Finance is a Municipal Advisor, registered with the SEC and MSRB.
Click for Fixed Rate Loan Program
Click for Grant Offer Reply Memo
Wetland professionals meeting May 18
The Virginia Association of Wetland Professionals (VAWP) will host its annual spring meeting May 18th at the Lewis Ginter Botanical Garden in Richmond, Virginia. This event will focus on the regulations, standards, and research related to Total Maximum Daily Loads (TMDLs). Presenters include representatives from local, state, and federal agencies, as well as Virginia localities, consultants, and academic institutions. The list of presenters includes the U.S. Fish and Wildlife Service, the Virginia Department of Transportation, the Virginia Department of Environmental Quality, the City of Hopewell, the Center for Watershed Protection, the Virginia Institute of Marine Science (VIMS), the Virginia Tech. Click here to register.
Eat and Greet
Each spring and fall, VML hosts regional suppers around the state to give local government officials the latest news and developments affecting localities in Virginia. Elected and appointed officials from member localities are encouraged to attend one of these informative get-togethers.
Register online today!
| | | |
| --- | --- | --- |
| May 19 | Town of West Point | St. John's Episcopal Church |
| June 2 | City of Winchester | The George Washington Hotel |
| June 15 | Town of Big Stone Gap | Carmine's Visitor Center |
| June 16 | City of Danville | Institute for Advanced Learning and Research |
| June 22 | City of Suffolk | Hilton Garden Inn Chesapeake/ Suffolk |
| June 23 | Town of Gordonsville | Town Office |
Each of the dinner meetings will include a review of the 2016 legislation session as well as presentations by other subject experts on issues of importance to the region.
Each supper starts at 6 p.m. and costs $35.
Institute for Local Officials
Registration now open!
Register here
The 2016 Institute for Local Officials will be held July 22-23, 2016 at the Hilton Richmond Downtown in Richmond, Virginia. This event replaces what was previously known as the Newly Elected Officials Conference.
This event is open to newly elected officials and veterans alike. Topics to be discussed will touch on the fundamentals of serving as a council member, including information on making the most of meetings, budgeting, the Freedom of Information Act, the Conflicts of Interest Act, interacting with constituents, dealing with media and public officials liability. Participants will also visit the VA state capitol.
Cost: $175 for Members and $75 for Guests
Hotel accommodations are available at the group rate of $121/night. Register here.
VML 2016 Annual Conference – Reserve your rooms TODAY
Conference registration opens July 1
Registration for the 2016 VML Annual Conference in Virginia Beach is forthcoming, but NOW is the time to reserve your hotel room on-line at https://resweb.passkey.com/go/VML2016
Conference Hotels
·         DoubleTree by Hilton Hotel
·         Hilton Virginia Beach Oceanfront
·         Sheraton Virginia Beach Oceanfront
We strongly recommend that you book your reservation online within our housing block as VML makes every effort to include a range of accommodations for its attendees, with consideration of comfort, quality and safety as well as other factors.  Complimentary continuous shuttle service will be provided to the official conference hotels only.
Please e-mail any housing inquiries to Eric Logan, Convention Housing Manager, at ellogan@visitvirginiabeach.com  or call direct line (757) 385-6656.
VML MBA Program

Connecting local government members to products and services to serve the municipal market
Local Government Members
Are you looking for products and services for your municipalities? Have you viewed the current Municipal Business Associate listing online? The updated listing includes enhanced profiles for each member along with contact information for local representatives. View the updated listing here.
Businesses
Are you looking to connect with local governments as a way to expand your business or to increase your exposure across the Commonwealth?  Get your firm's name in front of all Virginia's 38 cities, 160 towns and eight counties by joining VML as a Municipal Business Associate.
For more information, visit https://bit.ly/1GTtSqG.
Staff contact: Anita Yearwood, CMP, CGMP ayearwood@vml.org