eNews Apr 1 2016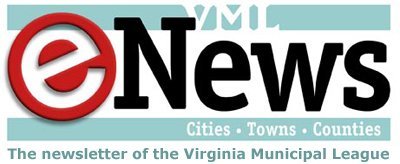 Friday, April 01, 2016 - 11:30am
JLARC study puts economic development efforts under the microscope
The budget conferees approved a budget amendment (Item 33 #1c) in support of a House initiative (House Joint Resolution 7) to review the Virginia Economic Development Partnership Authority (VEDP), including the level of coordination and integration of economic development programs and initiatives undertaken by other state and local entities.  The budget language gives JLARC the authority to review FOIA-exempt documents at VEDP as well as relevant local documents currently protected under the FOIA statute.
A second budget amendment (Item 33 #4c) provides JLARC the money and muscle to evaluate economic development initiatives and policies on a continuing basis and to provide special studies and reports as requested by the House Appropriations and Senate Finance Committees and members of the General Assembly.  This amendment focuses on incentive grants and tax preferences, reviewing economic benefits to the Commonwealth and value to taxpayers.  Budget language provides JLARC with access to information, records, facilities and employees of all public bodies (including local governments) involved in economic development initiatives and policies.  JLARC staff will have the right to attend meetings of all public bodies, and will have access to the information and records of private entities, where private entities are obligated to provide such information by law or contract to public bodies.  Unless prohibited by federal law or a court decree, the Tax Commissioner is directed to provide JLARC such tax information as may be needed to conduct the oversight study.  The special FOIA exemption authorized for JLARC in the other budget amendment is also repeated in this budget language.
VML urges members to carefully review these two budget amendments, and make their concerns known to the Governor.  Gov. McAuliffe has until midnight on Sunday, April 10 to either sign the budget bill (HB 30) into law or submit his amendments to the General Assembly.  Any amendments he submits will be addressed by the legislature at its Reconvened Session to be held on Wednesday, April 20.
Regulating drones leads to pre-emption actions
Gov. Terry McAuliffe signed into law earlier this month legislation (HB 412) to prohibit local governments from regulating unmanned aircraft.  According to the bill's patron, Del. Terry Kilgore, the goal is to have uniform rules about drones across the Commonwealth – and not different regulations in each locality.  The delegate said that local efforts to regulate drones violate the Dillon Rule because the General Assembly has not given such authority to localities.  The local ban expires on July 1, 2019 unless the General Assembly passes legislation to extend the prohibition or enacts its own statewide drone policy.
Information from the National League of Cities indicates that roughly 700,000 recreational drones were sold in 2015, a 63 percent increase over the previous year's sales.  Most recreational drone operators are now required to register with the Federal Aviation Administration (FAA), but ensuring that more than one million model aircraft are following federal regulations falls largely to local law enforcement.  As for the less numerous commercial drones, the FAA has issued more than 2,600 exemptions, granting permission for commercial operators to fly in the National Airspace System.
Twenty-six states have already issued their own drone-related regulations, and a growing number of cities have begun issuing regulations on when and where drones can operate.  For local governments, issues related to drones include enforcing land use and zoning ordinances, enforcing sobriety laws and speed limits, protecting the privacy of citizens, and shielding the public from nuisance and harassment.
The new state law takes effect this coming July 1.  It will nullify actions taken by the City of Charlottesville, declaring the city a "No Drone Zone."
However, the state's action may itself be subject to pre-emption.  A provision in the U.S. Senate Commerce Committee's long-term reauthorization of the FAA could prevent cities, counties and states from enacting or enforcing any laws regarding the operation of drones.  A committee news release says the bill (S.2658) "clarifies the responsibilities of federal, state and local governments with respect to drone regulation."  The Commerce Committee reported March 16 a substitute bill for the Senate's consideration.  Authorization of FAA programs expires at the end of March.  The House of Representatives passed earlier a three-month extension.
Governor wields veto pen
Governor McAuliffe vetoed several bills since the General Assembly adjourned last month.  The General Assembly will vote to sustain or override these vetoes at the April 20th reconvened session.  Bills that have been vetoed that may be of interest to local governments include:
HB 587 (Poindexter), which would prevent local governments from removing monuments.  The bill was introduced in reaction to a judicial ruling that the current statute covering removal of monuments allows localities to only remove monuments that were raised after 1998.
HB 264 (Davis), which would prohibit localities from requiring contractors to pay living wages.
Reimbursable expenses
In case you missed the memo….
Budget estimates for reimbursable expenses for the various constitutional officers are posted on the State Compensation Board's website, according to a memorandum sent last week by the board.
The numbers are available through the "Budget Estimates" link here.  There is narrative explaining the estimates as well as the dollar amounts for each officer in each locality.
The Compensation Board will hold a budget hearing on Thursday, April 14 at 10 a.m., in the Compensation Board Conference Room, Room LL22 in the Oliver Hill Building, 102 Governor Street, Richmond, Virginia, 23219. The meeting will follow a public hearing format, beginning with an overview of the Compensation Board budget for FY17, followed by comments and questions.
VRS contribution rate letters mailed
The Virginia Retirement System has mailed contribution rate letters to the 584 political subdivisions that are members of the retirement system.
Included in the packet are instructions regarding the authority to elect to pay either the VRS Board-certified contribution rate or to pay an alternate rate (which would be 90 percent of the certified rate for the next biennium).   Most localities have chosen to pay the certified rate.
In past years, localities had to let VRS know which rate they would pay, but the budget adopted this year changes this process.  The certified rate is now assumed to be the default employer rate; if the locality will fund the certified rate, it does not have to adopt a resolution or send VRS any information on that decision.
Localities only have to adopt a resolution and send in a certification, etc., if they are adopting the alternate rate. As a reminder, a school board wishing to adopt the alternate rate has to get the concurrence of the council or board of supervisors.  The resolution has to be passed on or before July 1. Additional details are included in the contribution rate packet.
The packet of information from VRS also explains the effect of choosing the alternate rate:
Contributions are reduced, which in turn reduces investment earnings
A lower funded ratio for the local plan, which can result in a higher contribution rate in the future.
A requirement to include the deficit in funding in financial statements.
Comment period open for CSA public participation process
The State Executive Council for the Children's Services Act (CSA) is now taking public comments for a proposed policy on public participation in the policy-making actions of the State Executive Council.  The deadline for public comments is May 23 at 5 p.m.  The proposed policy may be found on the CSA website.
The purpose of the policy is to promote public involvement in the development, amendment, or repeal of policies of the State Executive Council for Children's Services (SEC).  The SEC is the governing body for CSA.
The SEC's policy-making processes have been a topic of discussion and local government concern for a number of years.  After legislation to require the SEC to abide by the Administrative Process Act (APA) was defeated in 2015, the General Assembly included budget language directing the SEC to study its processes and determine if it should be included under the APA.  The study concluded that APA was not the desired route for CSA/SEC, but that the SEC should develop clear guidelines for developing and adopting policy.  Further, these guidelines should include specific time frames for various stages in the process, expectations for public notice and public comments, and expectation for consideration of fiscal impact on local government.
The proposed policy now open for comment is meant to address those concerns.  It outlines a notification list for public notices; the information to be sent to those on the list; time lines for public comment; who can petition for a policy-making action and how that process would work; fiscal impact analysis for proposed policies; legal review; and final approval.  There is also a process for expedited approval of policies (in the case of non-controversial policies in particular).
The Office of Children's Services asks that any comments, whenever possible, reference the specific page and section of the proposed policy being addressed in the comment.  Comments may be submitted by mail, email, or fax to:
Ms. Marsha Mucha
Office of Children's Services
1604 Santa Rosa Road, Suite 137
Richmond, Virginia 23229
Email: 
marsha.mucha@csa.virginia.gov
.  Please use the subject line:  Public Comment
Fax:  804/662-9831
Eat and Greet
Each spring and fall, VML hosts regional suppers around the state to give local government officials the latest news and developments affecting localities in Virginia. Elected and appointed officials from member localities are encouraged to attend one of these informative get-togethers.
Register online today!
| | | |
| --- | --- | --- |
| May 19 | Town of West Point | St. John's Episcopal Church |
| June 2 | City of Winchester | The George Washington Hotel |
| June 15 | Town of Big Stone Gap | Carmine's Visitor Center |
| June 16 | City of Danville | Institute for Advanced Learning and Research |
| June 22 | City of Suffolk | Hilton Garden Inn Chesapeake/ Suffolk |
| June 23 | Town of Gordonsville | Town Office |
Each of the dinner meetings will include a review of the 2016 legislation session as well as presentations by other subject experts on issues of importance to the region.
Each supper starts at 6 p.m. and costs $35.
Institute for Local Officials
Registration now open!
Register here
The 2016 Institute for Local Officials will be held July 22-23, 2016 at the Hilton Richmond Downtown in Richmond, Virginia. This event replaces what was previously known as the Newly Elected Officials Conference.
This event is open to newly elected officials and veterans alike. Topics to be discussed will touch on the fundamentals of serving as a council member, including information on making the most of meetings, budgeting, the Freedom of Information Act, the Conflicts of Interest Act, interacting with constituents, dealing with media and public officials liability. Participants will also visit the VA state capitol.
Cost: $175 for Members and $75 for Guests
Hotel accommodations are available at the group rate of $121/night. Register here.
VML 2016 Annual Conference – Reserve your rooms TODAY
Conference registration opens July 1
Registration for the 2016 VML Annual Conference in Virginia Beach is forthcoming, but NOW is the time to reserve your hotel room on-line at https://resweb.passkey.com/go/VML2016
Conference Hotels
DoubleTree by Hilton Hotel
Hilton Virginia Beach Oceanfront
Sheraton Virginia Beach Oceanfront
We strongly recommend that you book your reservation online within our housing block as VML makes every effort to include a range of accommodations for its attendees, with consideration of comfort, quality and safety as well as other factors.  Complimentary continuous shuttle service will be provided to the official conference hotels only.
Please e-mail any housing inquiries to Eric Logan, Convention Housing Manager, at ellogan@visitvirginiabeach.com  or call direct line (757) 385-6656.
VML MBA Program
Connecting local government members to products and services to serve the municipal market
Local Government Members
Are you looking for products and services for your municipalities? Have you viewed the current Municipal Business Associate listing online? The updated listing includes enhanced profiles for each member along with contact information for local representatives. View the updated listing here.
Businesses
Are you looking to connect with local governments as a way to expand your business or to increase your exposure across the Commonwealth?  Get your firm's name in front of all Virginia's 38 cities, 160 towns and eight counties by joining VML as a Municipal Business Associate.
Click here for more information about the MBA Program.
Staff contact: Anita Yearwood, CMP, CGMP ayearwood@vml.org