eNews: Action Alert – Jan. 31, 2020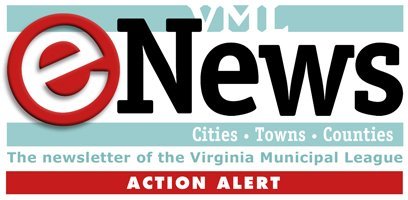 Friday, January 31, 2020 - 04:35pm
Showdown on peer-to-peer vehicle bills slated for Monday
The House Finance Subcommittee #1meets early Monday morning to consider a slew of bills including three peer-to-peer bills:
VML supports HB891 and HB892.These bills preserve the portion of the Motor Vehicle Rental Tax that is dedicated to localities. The Motor Vehicle Rental Tax is pegged at 10 percent, of which 4 percent is distributed quarterly to the city, town or county where the vehicle was delivered to the consumer.
VML opposes HB1539.This bill would reduce the Motor Vehicle Rental Tax for consumers who rent vehicles through sharing platforms like Mavenor Turofrom 10 percent to 6 percent. VML opposes this bill because of the revenue impact on state and local budgets. HB1539 conflicts with VML policy that calls for an "equal playing field" in the marketplace. VML policy states that tax preferences should not be provided for one private group at the expense of another private business.
Additional details and comments from VML are available in this press release >
We ask that you call your delegates to support HB891 and HB892 and to oppose HB1539. The subcommittee members are:
Keam (Chair)| Kory| Lindsey| Ayala| Carroll Foy| Scott| Byron| Ware| Fowler| Campbell, R.R.| Watts
The below chart illustrates the differences between the two sets of legislation: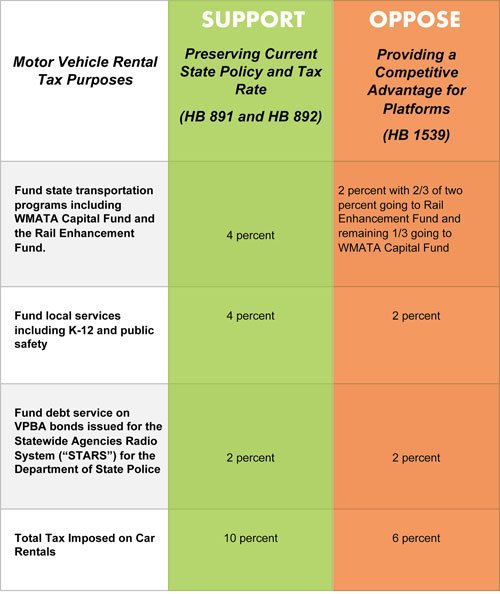 Peer-to-peer in the Senate
In the Senate, the Commerce and Labor Committee will consider SB735, which is the sharing platform's proposal. VML opposes this billbecause it would cut the Motor Vehicle Rental Tax from 10 percent to 4 percent.
It's likely that Commerce and Labor will refer the bill to Senate Finance and Appropriations where two other peer-to-peer bills are awaiting action. VML supports these bills –  SB749and SB750– because they preserve local revenues and conform with VML policy on the taxing, licensing and regulating of Internet-based businesses and services. The Senate money committee could take up the bills as early as next Tuesday or Wednesday.
The below chart illustrates the differences: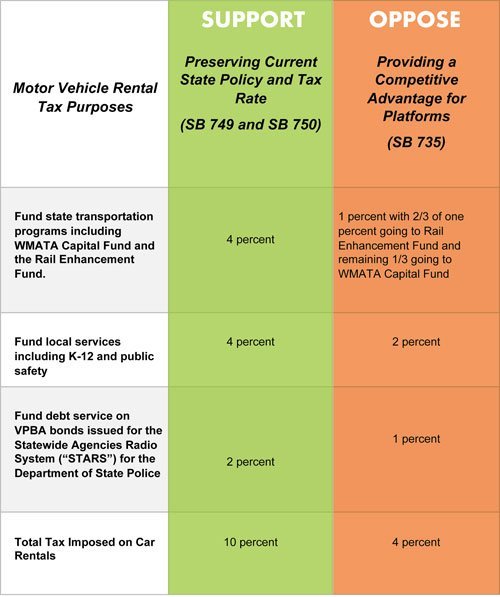 VML Contact:Neal Menkes, nmenkes@vml.org