eNews: Action Alert – Jan. 20, 2021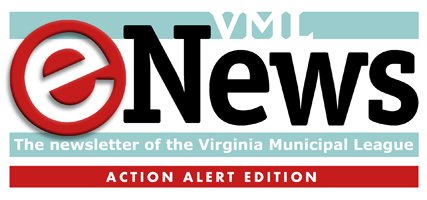 Wednesday, January 20, 2021 - 06:04pm
Support local "opt in" for marijuana retail sales
Action needed before Friday morning
SB1406 (Ebbin) proposes the legalization of recreational marijuana growth, distribution, cultivation, and retail sales.
Today (Jan. 20), a special subcommittee on Marijuana Legalization created by the Senate Rehabilitation and Social Services Committee (SRRS) agreed to recommendations to advance to the full committee (next meeting is Friday, Jan. 22 at 8:30 a.m.).
Included is the recommendation to only allow local governments to "opt out" by referendum regarding the establishment of marijuana-related retail sales/stores in their community. (The recommendations would still allow for local ordinances regarding the location/number of stores within a locality.)
After it goes through SRSS, it will go to Senate Judiciary and then to Finance and Appropriations for further consideration of this exceptionally long and complex bill.
Concerns / Key Points
The recommendation to require localities to "opt out" by referendum means localities will have to navigate a cumbersome process if they prefer not to allow retail sales of marijuana in their community.
VML believes that localities should be given the authority to decide through an "opt in" process.
By preserving the local option for retail sales, communities will be able to directly affirm community preferences for (or opposition to) marijuana retail sales.
View/Download the one-sheet here >
Action Requested
Committee members (see below) need to hear from local officials on this issue.
We urge local officials to contact SRRS committee members to let them know that their locality supports the opportunity to "opt in" to the retail sale of marijuana.
It is important that legislators hear directly from local officials that localities should have the ability to choose ("opt in") to have retail sales of marijuana in their community instead of being required to "opt out".
SRRS Committee Members:
VML Contact: Mitchell Smiley, msmiley@vml.org