eNews: Action Alert – Feb. 4, 2021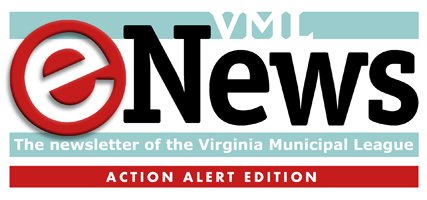 Thursday, February 04, 2021 - 10:44am

Oppose SB1326 (Hanger)
Voids Ordinances Authorizing City and Town Cigarette Taxes if Localities Fail to Join a Regional Cigarette Tax Board
Action needed
before noon today

! (Feb. 4)

VML urges our members to contact Senators this morning to express opposition to SB 1326 (Hanger) which would have the effect of eliminating local cigarette taxes if Cities and Towns do not join/form a regional cigarette tax board by a certain date.
Summary
The language of SB 1326 mandates that Cities and Towns must join regional cigarette tax boards or else!  Localities have until January 1, 2026 to become a member of a regional cigarette tax board; otherwise, the locality forfeits its authority under state law to impose a cigarette tax.
Concerns / Key Points
General Assembly in 2020 Session effectively capped local cigarette tax rates. This bill threatens entirely this local revenue source.
SB 1326 does not provide any state resources to pay for the mandate. Cities and towns would have to absorb within local budgets all the start-up costs.
The measure does not provide any alternative reliable, sustainable revenue sources to take the place of the threatened tobacco taxes.
The Auditor of Public Accounts reported that in FY 2019 cities and towns collected almost $65.0 million from tobacco taxes.
State legislation enacted in the 2020 Session expanded taxing powers of counties to include tobacco taxes. SB 1326 will also negatively affect their ability to impose cigarette taxes.
Action
Please email or call Senators before noon today!
Contact Info
Individual phone numbers and email addresses are available here:
Or you can use VML's new "Email All" option to send an email to all Senators. The below links will open a new message in your default email client and populate the "To:" field with the appropriate email addresses.
The links are different because Outlook uses a semicolon between multiple email addresses. Most other clients use a comma between multiple email addresses.
When using the new "Email All" option, please be aware:
It may take several seconds to populate a new email message with the email addresses after clicking the link.
This functionality does not work for Outlook client on mobile devices.
VML Contact: Neal Menkes, nmenkes@vml.org