eNews: Action Alert – Feb. 4, 2020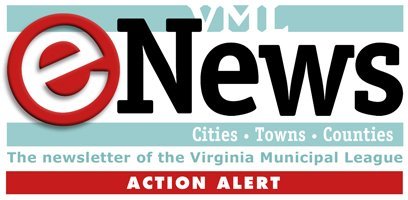 Tuesday, February 04, 2020 - 10:57am
Oppose Local Election Preclearance Legislation – HB761
At-a-Glance

Bill Patron
Schuyler VanValkenburg
(804) 698-1072

House Legislation:
HB761

Scope:
Elections / Voting Rights

Current status:
Reported to House floor

Staff Contact
Jessica Ackerman
VML
(804) 401-0015

Issue Brief

Under Section 5 of the Voting Rights Act of 1965, specific states and localities with a history of imposing discriminatory election practices were identified and subjected to more stringent federal oversight to ensure the protection of individuals' ability to vote. Virginia and its localities were required to apply for preclearance of any changes in district boundaries, election timing, or polling places.

Over time, more than 30 localities across Virginia earned exemption to this preclearance requirement from federal authorities, having demonstrated that they had been free of voter discrimination for at least ten years.

The U.S. Supreme Court ruled in 2013 that Section 5 was unconstitutional (Shelby County v. Holder). Following that ruling neither Virginia nor its localities were subject to preclearance requirements from the federal government.

---

Concerns

HB761 (VanValkenburg)would once again subject localities to preclearance requirements, this time submitting applications to the Virginia Office of the Attorney General instead of to the federal government. This would not apply to state redistricting efforts.

---

Recommendation

VML opposes HB761 and the reinstatement of preclearance requirements for localities.

Contact your delegates to express your concerns.

Preclearance increases the cost and time required for localities to make even minor election changes, such as changing the location of a polling place, creating a burden for localities of all sizes.
HB761 holds cities, counties and towns to a higher standard than the state government.
The Supreme Court has already ruled preclearance requirements to be unconstitutional.
The proposed timing requirements could pose serious unintended consequences for local elections based on factors outside of localities' control, such as the release of census data by the federal government or staffing challenges in the OAG.