eNews: Action Alert – Feb. 4, 2020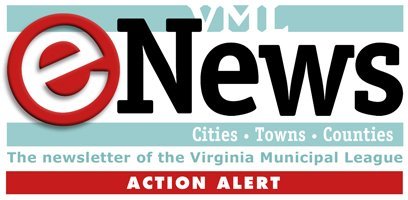 Tuesday, February 04, 2020 - 04:31pm
Oppose HB869 which would increase how much localities must supplement a public defender office
At-a-Glance

House Legislation
HB869

Bill Patron
Jeffrey M. Bourne
(804) 698-1071

Scope
Courts

Current status
Reported to House Courts of Justice Committee

Staff Contact
Janet Areson
VML
(804) 401-0303

Committee Members
Herring (Chair)
Watts (Vice Chair)
Hope
Simon
Lindsey
Sullivan
Levine
Heretick
Mullin
Bourne
Delaney
Carroll Foy
Scott
Kilgore
Bell
Ransone
Leftwich
Adams, L.R.
Campbell, J.L.
Collins
Miyares
Campbell, R.R.

Issue Brief

---

HB869 (Bourne) would require that any local government that supplements the compensation of its Commonwealth's Attorney, or any of his/her deputies or employees (as allowed in Sec. 15.2-1605.1) on or after July 1, 2020, would have to proportionally supplement the compensation of the public defender or any of his/her deputies or employees.

---

Concerns / Actions

This bill would remove the discretion of a local governing body's funding decisions and open the door to the General Assembly dictating the terms of other local discretionary funding decisions.

The bill was reported from a House Court subcommittee yesterday and will be before the full committee as soon as tomorrow afternoon, Wednesday, Feb. 5.

Please contact your member of the House Courts of Justice Committee before 12 noon on Wednesday, Feb. 5, to express opposition to HB869.

---

Key Points

The Commonwealth must fund its statutory commitment to its Constitutional offices (including Commonwealth's Attorneys, Sheriffs, etc.) and increase funding to its public defender offices.
Localities have stepped in with discretionary funding for Constitutional offices and public defender offices because of the state's chronic underfunding of these offices
Given that local governing bodies make the decision to supplement these offices, it's particularly egregious for the state to propose dictating the terms of these local discretionary funding decisions.
Local discretionary funding decisions must remain local decisions.