eNews: Action Alert – Feb. 17, 2020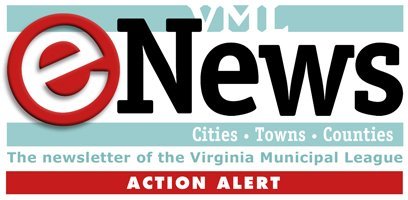 Monday, February 17, 2020 - 05:23pm
Oppose SB794 which will allow communications services to occupy existing or future easements
At-a-Glance

House Legislation
SB794

Bill Patron
Lynwood W. Lewis, Jr.
(804) 698-7506

Current status
Will be heard by House Labor and Commerce afternoon of Feb. 18

Staff Contact
Michelle Gowdy
VML
(804) 401-3642

Committee Members
Ward (Chair)
Sullivan (Vice Chair)
Kory
Keam
Lopez
Lindsey
Bagby
Heretick
Mullin
Bourne
Guzman
Ayala
Gooditis
Kilgore
Byron
Ware
Marshall
Wilt
Webert
Ransone
O'Quinn
Head

Issue Brief / Action

---

The House Labor and Commerce Committee will take up SB794 in the afternoon on Tuesday, Feb. 18. We urge you to call the members of the committee immediately to oppose SB794 which will allow broadband and other communications services to occupy existing or future easements already occupied by electric distribution or communications facilities without notice to the landowner.

This will mean that a money-making broadband company can use some easements without notifying the property owner or compensating the property owner.

---

Key Points

In essence this bill allows for the taking of private property, in direct contradiction with Article I, Section II of the Virginia Constitution, which states that "No private property shall be damaged or taken for public use without just compensation to the owner thereof."

Broadband will NOT be expanded because if it is not financially profitable the companies still will not expand service.

Profit-making companies will be able to use easements that were paid for by tax dollars for their profit-making business.

---

Additional Context

In 2012, the General Assembly passed Constitutional Amendment HB5  which states in part that the General Assembly "shall pass no law whereby private property, the right to which is fundamental, shall be damaged or taken except for public use. No private property shall be damaged or taken for public use without just compensation to the owner thereof…"

Many current members of the General Assembly voted in favor of HB5 including:  Bell, Bulova, Byron, Cole, Cosgrove, Cox, Fariss, Filler-Corn, Gilbert, Hodges, Head, Keam, Kilgore, Knight, Lopez, Marshall, Spruill, Torian, Ware, Watts, Webert, Wilt, Deeds, Hanger, McDougle, Newman, Norment, Reeves, Ruff, Stanley, Stuart and Vogel.

The current Governor also voted for HB5.