eNews: Action Alert – Aug. 20, 2020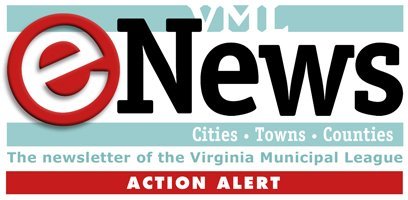 Thursday, August 20, 2020 - 04:32pm
Oppose HB5013 which corrodes local sovereign immunity
At-a-Glance

House Legislation
HB5013

Senate Legislation
Sen. Lucas co-patron

Bill Patron
Delegate Jeffrey M. Bourne
(804) 698-1071

Cities and Towns Potentially Impacted: 
All Localities that employ or contract with law-enforcement officers.

Current GA Committee:
Expected to be referred to House Courts of Justice

VML Staff Contact
Michelle Gowdy,
mgowdy@vml.org
(804) 401-3642

Committee Members
Herring (Chair)
Watts (Vice Chair)
Hope
Simon
Lindsey
Sullivan
Levine
Heretick
Mullin
Bourne
Delaney
Carroll Foy
Scott
Kilgore
Bell
Ransone
Leftwich
Adams, L.R.
Campbell, J.L.
Miyares
Campbell, R.R.

Bill Title

---

Civil Action for deprivation of rights; duties & liabilities of certain employers in employing or contracting for the services of law-enforcement officers.

---

Concerns

HB5013 corrodes the concept of Sovereign Immunity for localities that employ or contract with law-enforcement officers.

---

Action

Contact the committee members and your local delegation to oppose this bill.

---

Key Points

Strengthening and maintaining the principles of sovereign immunity for local governments and local officials is a long standing VML position.
A locality can already address criminal or immoral behavior of any employee without any additional state requirement.
Forcing localities to pay higher insurance premiums for potential civil actions takes funding away from K-12 education, health and social services, and transportation services citizens need.
Damages could include compensatory damages, punitive damages equitable relief and attorneys' fees.
Existing law already provides the needed tools to address the law enforcement problem the proposal seeks to address.
Sovereign Immunity and Qualified Immunity should apply to all actions created in this bill.

Note: Some localities may not agree with this position.