Morton F. Wallerstein Scholarship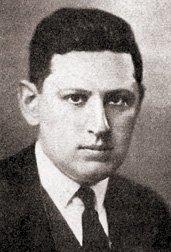 Ruth C. and Morton F. Wallerstein established the Morton F. Scholarship Fund at the University of Virginia in 1973 to foster interest and research in Virginia's local government. Approaching its 50th year of operations, the scholarship fund, through its internship program, annually engages UVA students in policy research and analysis as well as in organizational management and operations within the context of local governing and community service organizations.
The internship program offers the following credit-bearing and paid undergraduate opportunities annually through the UVA Internship Placement Program (IPP):
one full-time summer internship placement at the Virginia Municipal League (paying $5,000 tuition and a $5,000 stipend);
two full-time summer internship placements in local governing organizations across the Commonwealth (paying $2,500); and
two academic year internship placements in local governing organizations for ten hours per week (paying $2,500 per year)
To participate in the internship and receive credit for it, students must register for the required IPP course and pay the tuition and fees. Interns will be expected to meet the requirements of the IPP program and to contribute positively to public service in the Commonwealth of Virginia through their placement.
Contact the Associate Director, UVA Internship Placement Program, Rebecca Coulter at coulter@virginia.edu for additional information.
VML Staff contact Sue Mellen smellen@vml.org or (804) 523-8528.