Winners of the 2021 Innovation Awards
---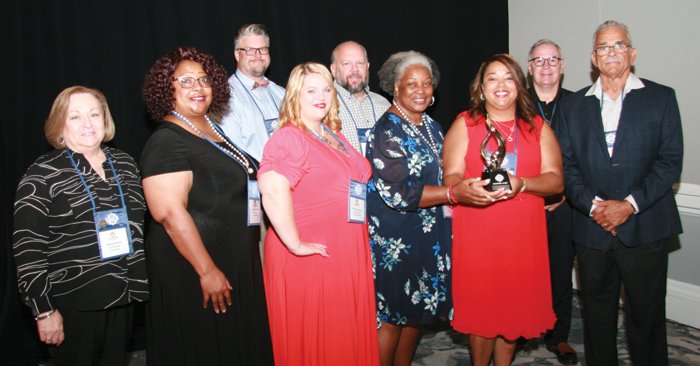 Category: COMMUNITY HEALTH
Winner: City of Galax
Project Light is a partnership between the City of Galax and God's Storehouse and Soup Kitchen operating out of the former Old Town Market building. The project serves as a community kitchen and soup kitchen, and food bank. The program has expanded to provide adult and child education support, addiction recovery counseling, and support and education programs. The Project Light partnership will soon add kitchen space for startup businesses, nutrition and food budgeting classes, small business development with shared office and workspace, and provide an expanded trained labor force to attract and support businesses in our area.
What the judges said: "A need in the community is being met through community action by providing meals, tutoring programs and helping those in need! And the success continues in the partnership's ongoing building fund!"
---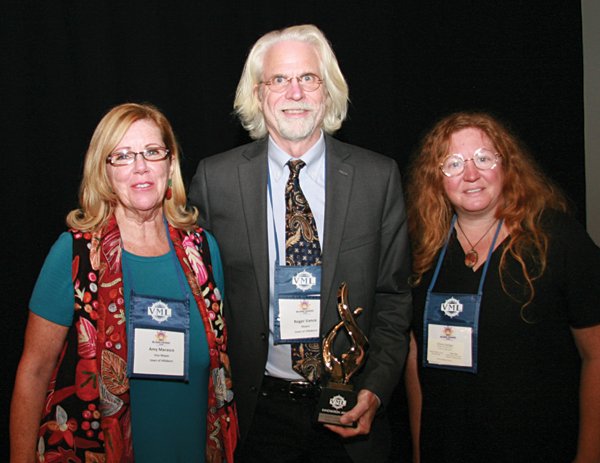 Category: ECONOMIC DEVELOPMENT
Winner: Town of Hillsboro
Hillsboro's ReThink9 Traffic-Calming, Pedestrian Safety and Infrastructure project has transformed the town. The story of how one of Virginia's smallest towns (120 residents) overcame the myriad challenges to fundamentally improve their community is a remarkable story of economic revitalization, local volunteer civic leadership, community engagement, and extraordinary collaboration among engineers, designers, tradesmen, and construction workers. The project has revitalized and restored Hillsboro's historic role as the hub for a robust agricultural economic region. Moreover, the improvements to Route 9 support Hillsboro's status as a gateway to Northern Virginia's thriving agritourism destinations of wineries, breweries, organic farming and farm-to-table dining, produce stands and local art and artisan studios.
What the judges said: "Tiny Town, Giant Accomplishment! A triumph of civic leadership and managerial excellence. This one has it all. I've done and seen many, many utility/streetscape projects, but none that comes close to what little Hillsboro has done!"
---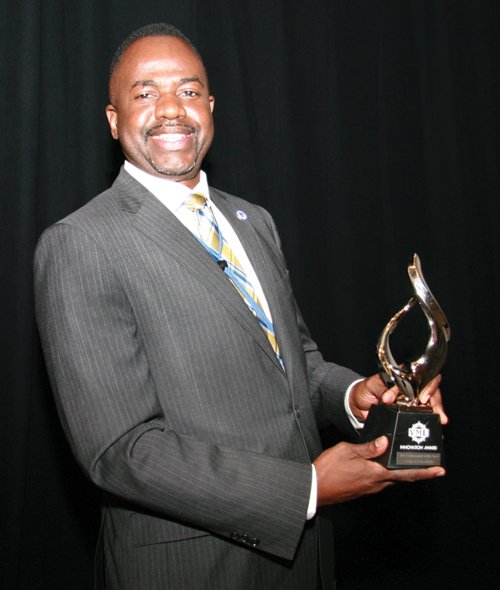 Category: ENVIRONMENTAL QUALITY
Winner: Town of Purcellville
In 2020, the Town Council of Purcellville decided to transform 93.38 acres of land owned by the town into the largest municipality owned carbon sequestration and nutrient credit bank project in Northern Virginia. Engaging the Virginia Department of Environmental Quality, the town's management team applied for and obtained approval to develop the nutrient credit bank to support environmentally responsible development within the precious Chesapeake Bay Watershed. In May 2021, the Town of Purcellville planted 111,000 trees on the property. Based on current pricing of nutrient credits, the Town of Purcellville Nutrient Bank project is estimated to obtain over $1 million of net revenue for the town. In addition, this project will enhance air quality in Purcellville and Northern Virginia, provide suitable habitat for wildlife and insect species native to VA and this physiographic region, and invite passive recreational activities for citizens and visitors.
What the judges said: "This was a great project that took minimal local resources to create an environmentally and financially successful project for the town. To generate a source of revenue from open land, and then use those funds to assist in your other utility needs is a great idea. With the continued impacts of stormwater regulations, this is also an economic development asset for the town. Great idea and definitely something that can be duplicated elsewhere."
---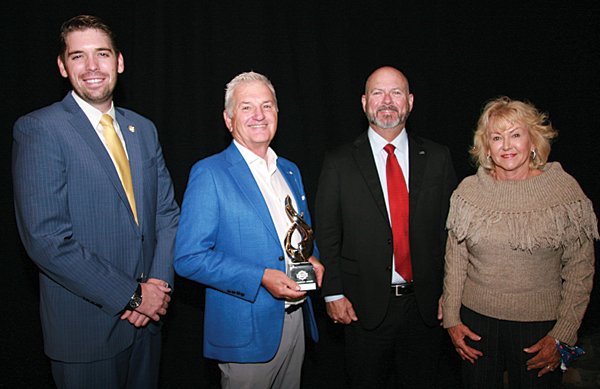 Category: PUBLIC SAFETY
Winner: City of Chesapeake
The Chesapeake Fire Department (CFD) has implemented a program that uses a team approach for cardiac care in the community. As part of the program, CFD seeks opportunities for continuous improvement through innovation, training, and connecting with our citizens. Prior to implementing the program, EMS was viewed as a separate entity from the hospital-based management of patients. Firefighters and paramedics were not part of a primary program for the recognition of cardiac events. Under the new program, CFD has begun using a multi-faceted approach to cardiac care in our community. The first is the implementation of the Verified Responder program. Second, CFD implemented T-CPR (dispatcher-assisted CPR instructions) and provides full pre-arrival instructions through ProQA. Third, CFD dispatches one or two police officers with an AED to all incidents of cardiac arrest. Fourth, CFD utilizes CODE-ST AT data review software for post incident critique of cardiac arrest events. Fifth, CFD subscribes to the CARES Registry (Cardiac Arrest Registry to Enhance Survival). Sixth, CFD's EMS Division is part of the Chest Pain Review Committees with the regional hospital systems.
What the judges said: "Chesapeake Fire Department has submitted a technically detailed entry of their highly professional and comprehensive emergency Cardiac Care program. The program has won a national award from the International Fire Chief's Association. The program contains a number of innovative features…[and] demonstrates deep use of local resources."
---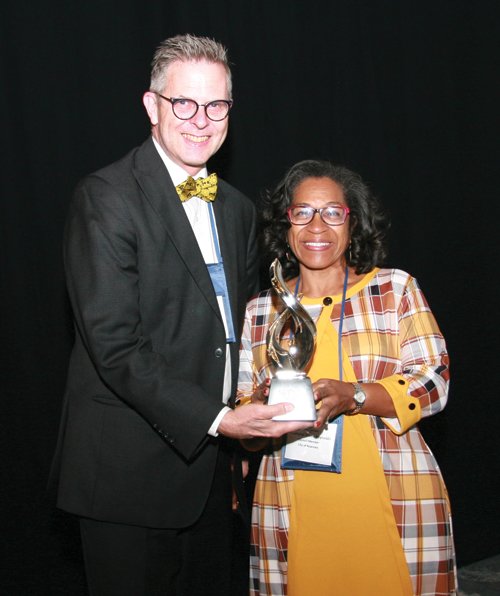 Category: WORKING WITH YOUTH
Winner: City of Roanoke
The Star City Reads program works to combat literacy challenges by ensuring that all our city's children have access to books beginning at birth. From July 2020 until June 2021, the placed 19,764 books into the hands of at-risk children. This was a nearly 40% increase from the previous year. Given the difficulties of the COVID-19 pandemic, family literacy became more important as many children in the community needed to learn at home. Through virtual story times and STEM activities the program adapted to reach more families. Curbside literacy kits provided families with books, educational opportunities, and at home activities. Moreover, the libraries developed a state-of-the-art neighborhood E-branch for literacy programs, children's activities, and educational materials in a friendly outdoor environment. The program also distributed books and educational materials at the Melrose Fall Festival in October 2020 and at the new Read and Ready Festival in June 2021. With thirty-three community partnerships, Star City Reads increased its presence in the community to distribute a record number of books to children in need this past year.
What the judges said: "I think this was a great example of a collaborative solution by using so many partners to create the program and continue its success. They have seen a huge impact in graduation rates since inception. The fact that they have gathered so many community partners that are beyond local government shows the impact and success it has created. I think this is program can be scaled up or down to a community size."
---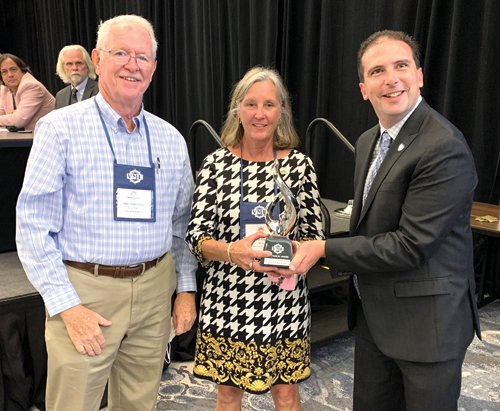 Category: COMMUNICATIONS
Winner: Town of Wytheville
Because of the COVID-19 pandemic and the mandates set forth by the Governor's Office regarding gatherings, Wytheville Town Council had to make the hard decision to not hold its popular annual Christmas Parade and weekend of holiday events in 2020 because the crowds that would normally line Main Street would have far exceeded the restriction numbers. There was a need to creatively make the situation festive and enjoyable while staying safe and healthy. The Wytheville Christmas Show was designed to allow the community to come together virtually, and to invite friends and relatives near and far, and to take a few moments away from the stress and sadness of 2020 to smile. Citizens "needed a little Christmas" and the Wytheville Christmas Show video was created to fill that need. It was released on YouTube and via social media. The 40-minute presentation included performances and interesting segments from some of the most talented people in the community. It was a little taste of the festivities that would normally have been experienced live and in person during the holiday season.
What the judges said: "The entire town of Wytheville is commended for sharing it's creative and innovative message during the awful year of Covid! What a great way to involve so many – the citizens, Wytheville town departments, schools, and businesses – in spreading Christmas joy in a safe yet beautiful venue. And the video reached so many even beyond the town limits!"
---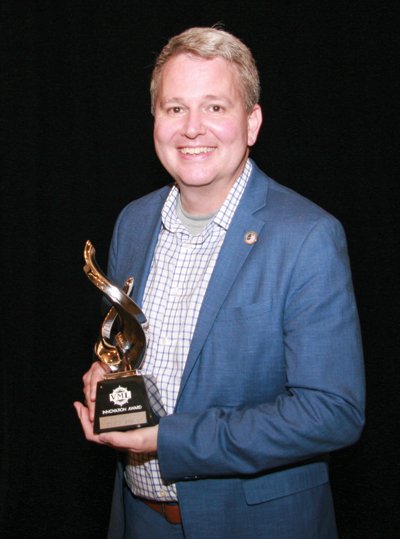 Category: RISK MANAGEMENT
Winner: City of Williamsburg
Within the span of five weeks the City of Williamsburg's Voter Registrar organized two drive-thru elections, consolidating the City's two physical voting locations into a single drive-thru system at the Williamsburg Fire Department. The City used this drive-thru system for the City Council election on May 19, 2020, and the Virginia Republican Primary for U.S. Senate and the House of Representatives on June 23, 2020. (The City did not have a Democratic Primary race last June.) This system included a robust campaign to encourage voters to vote absentee and allowed residents to feel safe as they exercised their right to vote amidst the uncertainty of the pandemic. The two precincts were split between the two bays of the fire station; a ballot box was set up for walk-up voters, as well. Voters filled out their ballots and handed them to an election officer, who put them into the ballot box in full view of the voter, who remained inside the car. City employees made up the majority of the roughly 40 volunteer election officers, who split the work into two shifts. The volunteers wore masks and gloves, issued disposable pens and privacy screens to the voters, cleaned clipboards after each voter's use, and sanitized their hands after handling each ballot.
What the judges said: "What an ingenious and effective use of existing resources to manage the health risks associated with an essential civic event! After a year of not feeling safe doing ordinary things, the citizens of Williamsburg were given the option to exercise their right to vote and to feel safe doing it. The measurable results shown in the number of citizens who used the drive-thru option show that this innovative approach not only worked for Williamsburg but also could be easily replicated elsewhere."
---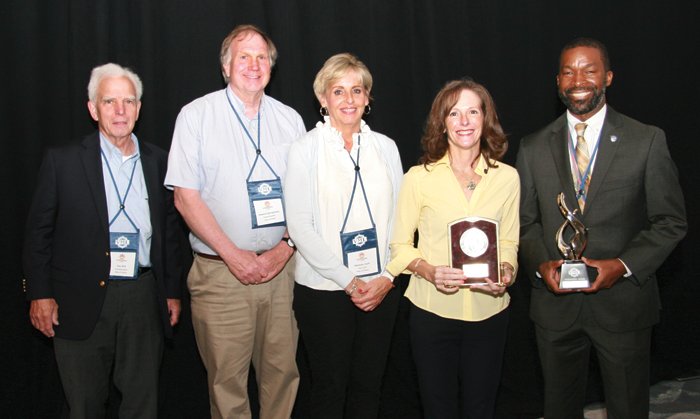 Category: LOCAL CHAMPION
Winner: Town of Vienna – Town Manager Mercury T. Payton
In 2020, during the height of unrest following the murder of George Floyd, Town of Vienna Manager Mercury Payton felt that he had to take some action to help bring our community together. He came up with the idea of creating a celebration of the four "Liberty" amendments to our constitution which extended our individual rights and liberties. Originally conceived as a one day commemoration, Mercury pivoted to a month long celebration after the state declared Juneteenth a state-wide holiday, with one week devoted to each of the four liberty extending amendments – the 13th, which abolished slavery*, the 14th, which granted due process and equal protection under the law to all citizens, the 15th, which granted black males with the right to vote, and the 19th which guaranteed women the right to vote.
Vienna's inaugural Liberty Amendments Month kicked off on Juneteenth, with speeches and a large outdoor event at the First Baptist Church and ended with a multicultural street fair and celebration on July 17. The dates of LAM were deliberately chosen so that the 4th of July would fall in the middle.
Working through our local representatives and the Black Caucus, Mercury was successful in getting LAM declared a state-wide commemoration. In Vienna, LAM certainly has been a community builder. Over 30 different organizations have come together to offer over 30 different events in our inaugural LAM celebration. The events cover a broad scope of disciplines, including art, music, dance, education, and lectures. Finally, LAM has enhanced Vienna's image as a progressive and caring community, dedicated to equality and justice for all.
*VML Note – It's important to remember that many communities in Southwest Virginia and the surrounding region celebrate August 8th as "Emancipation Day" since it is considered the date on which news of the 13th Amendment reached those remote areas.
What the judges said: "Wow! Town Manager Payton really hit a home run with this idea. This is an excellent example of a community leader recognizing a need, finding a fantastic solution, and then giving 110% to make it happen. A big success for Vienna and for all Virginians!"
---
Winners of the 2020 Local Champion Awards
In 2020 VML created the "2020 Local Champion" awards to highlight the hard work that our localities are doing to keep their citizens safe and healthy during the COVID-19 outbreak. These champions met a myriad of challenges posed by the pandemic with compassion, determination, and creativity. All were presented at the 2020 VML Annual Conference which was conducted virtually.
2020 Local Champion Award Winners  | View a highlight reel here >
---
2019 Winners
Working with Youth & President's Award for Innovation Winner: City of Danville
Four years ago, the City of Danville adopted a new credo, "Danville: Reimagine That." The motto captures the spirit of the city's progress and sends a clear message to those within and outside the community that the city will adapt to changes and challenges by reimagining the established ways of doing things to see if there's a better path to success.
One of the clearest examples of the city's new credo in action is Project Imagine – a program which acknowledges that young people mired in gang activity or being lured to join gangs often can't imagine a different way to live their lives. Robert David, who was hired as the city'sgang violence prevention and youth services coordinator, knows this truth well, having worked with youths for most of his career. Implemented through a partnership with the Virginia Workforce Center and the Virginia Department of Juvenile Justice, the nine-week training and employment program designed by David gives youths with gang connections a future off the streets by providing them with paid work experience as well as mentoring while on the job. Not only do the participants learn valuable skills, they learn the satisfaction of getting paid to do a job that benefits the community. Most importantly, they come to appreciate that the pride that comes with these things can be stronger than any gang membership.
Since October 2018, two groups have completed the program. The first group was assigned jobs within the Public Works and the Parks and Recreation departments. The Danville Redevelopment and Housing Authority provided jobs for the second group.
A community can help its young people be their best by involving them in meaningful work for the community!  Entry video link >

Environmental Quality Winner: City of Fredericksburg
In 2016 the Fredericksburg City Council's 20-year vision for their city included language to expand sustainability efforts and prevent littering – both of which affect the long-term quality of life for residents of the Rappahannock River community. Several initiatives begun since January 2018 have already resulted in significant improvements. Even better, these initiatives take a common-sense approach that motivates Fredericksburg's citizens to be part of the solution. For starters, the city's Parks and Recreation Department initiated a "Clean as you Go" program along the riverbank walking paths. As part of the program, the department set up several stations where hikers can obtain bags and trash grabbers to collect litter during their outings and deposit the full bags at the end of their walk. To discourage littering, a new policy requires that those caught littering be given a bag to pick up trash for an hour instead of being arrested.
Another new policy seeks to reduce the graffiti commonly found on rocks and surfaces near the river. Violators are now required to pay the $1,000 cost for one gallon of the environmentally friendly cleaner that must be used in proximity to the river.
The city also partnered with several organizations to install cigarette butt collectors in city-owned parks so that the butts can be recycled into compost and park benches. Finally, new brochures distributed by Public Works encourage city residents to begin composting to reduce organic waste sent to the landfill.
That's a lot of smart initiatives to improve Fredericksburg's natural environment in just two years!  Entry video link >

Communications Winner: City of Richmond
Many people think of their municipality's animal control shelter as "the pound" – a jail for dogs and cats. In fact, animal control shelters are places where lots of great animals are cared for by compassionate staff until they find a new home. For a homeless pet, however, a shelter is a stressful environment full of unfamiliar sounds, smells and people. As a result, visitors don't get to see the animals at their best. The staff of the Richmond Animal Care and Control (RACC) wanted to find a way to give the animals in their care a break from the shelter. They also wanted a way to educate the public about what RACC does to help animals. The solution: Casual Friday – a program that places dogs in area business each Friday to interact with the employees and customers.
Since the program began in September 2018, businesses ranging from small stores to corporations to the Senate of Virginia have participated in a Casual Friday. Everybody wins on Casual Fridays – the adoptable animals get a break from the shelter, the businesses get a furry friend for the day and the RACC shows the community that they are a place that goes above and beyond to help animals. In fact, many of the pets that have been part of a Casual Friday have been adopted by an employee of a participating organization or by friends or family who see their picture on social media.
It tuns out that animal ambassadors are a great way to communicate RACC's mission!  Entry video link >

Economic Development Winner: Town of Warsaw
Many small towns grapple with the high commercial vacancy rates in their downtown. But the town council and staff of Warsaw decided to do something about it. With a vacancy rate well over 50 percent their community risked becoming a residential area with little to no businesses. To turn the tide, the town council implemented several policies including reduced water and sewer hookup rates, beautification grants and successfully applying for a DHCD Downtown Revitalization Grant.
While these were great steps, the town quickly realized it wasn't enough to "jump start" the local economy to the extent needed to begin revitalizing their downtown. So, the council shifted into high gear by budgeting for and passing a resolution authorizing the Warsaw Economic Incentive Grant to provide 2 forms of financial assistance to new or relocating small businesses.
The results have been tangible – and delicious – with the town's first ice cream shop, a gourmet popcorn shop, a fine jeweler and a custom granite provider all opening shops downtown in the past year alone. Without the decisive positive actions of the town, none of these businesses – or the ones sure to follow – would have been able to open.
A big win for a small town!  Entry video link >

Public Safety Winner: James City County
Currently, more than 24 percent of the residents of James City County are over 65 years old. This population, which is the fastest growing segment in the locality, puts strains the county's Fire/EMS department through an increase in mobility emergency calls (i.e. instances in which an individual has fallen or is unable to perform an essential task due to mobility issues). In FY2018 James City County's Fire/EMS personnel responded to over 3,500 mobility related calls (roughly 16 percent of the total calls). In many of these instances the individual needed help but did not have an actual emergency. However, the Fire/EMS teams knew that eventually these individuals would experience a real medical emergency if they did not receive assistance to meet their needs. So, James City County created the CONECT (Community Outreach Network Educate Care Thrive) Program which allows Fire/EMS personnel to refer at-risk seniors directly to the Department of Social Services (DSS) so that residents can be connected to appropriate services.
Previously, Fire/EMS personnel who responded to a call from an elderly resident in need of additional services, or whom they suspected was a victim of abuse or neglect, would report this to the hospitals who would then contact DSS. Now, thanks to CONECT these reports are sent directly to DSS staff. Even if these individuals do not take advantage of the DSS services, at least now they know that they are available.
Since the program began in March 2018, over 300 referrals have been made, with an average of 20 referrals per month from Fire/EMS and the Police Department. Amazingly, over 70 percent of those referred were previously unknown to DSS.
A great way to make life better for the elderly residents of James City County and those who care for them!  Entry video link >

Community Health Winner: City of Falls Church
Since 1973, the City of Falls Church had owned a parcel of land with a house donated by the Miller family which was used as a group home for adults with disabilities. In recent years, however, the "Miller House" has stood vacant and fallen into disrepair. An inspection by city staff concluded that it needed to be demolished. But just because the original group home was unfit for habitation did not mean that there wasn't a need in the community for such a place. In fact, many parents of adult children with disabilities had contacted city staff with the concern that they were getting too old to properly care for their children.
Lacking funds to establish a new group home on the site, the city awarded Community Havens, Inc., the property affiliate of CRi (a non-profit organization providing quality services to help empower individuals with disabilities and mental health needs) with the deed to the property for $1.00 with a restrictive covenant on the use of the land to design, construct and deliver services for the operation of a group home. Many community partners worked together to make the new "Miller House" group home a reality. Today, the Miller House is home to five young adults with disabilities, three of whom have never lived outside of their family's homes.
This is a fantastic example of how a city can meet the specific needs of a segment of its residents using existing resources.  Entry video link >
---
2018 Award winners
Environmental Quality and President's Award Winner: City of Falls Church
Lifelong Learning Winner: Town of Leesburg
Communications Winner: City of Fairfax
Community & Economic Development Winner: Town of Clifton Forge
Quality of Life Winner: City of Lynchburg
---
2017 Winners
Community Health and President's Award Winner: City of Lynchburg
Working With Youth Winner: City of Danville
Infrastructure Winner: Town of St. Paul
Public Safety Winner: Town of Ashland
Economic Development Winner: Roanoke County
Communications Award Winner: City of Danville
---
2016 Winners
Economic Development Award AND President's Award
The Town of Bridgewater for Generations Park
Infrastructure Award
The City of Norton for Community Gateway and Walking Trail
Public Safety Award
The City of Newport News for the Summer Training and Enrichment Program
Working with Youth Award
The Town of Warrenton for the Student Postcard Project
Communications Award
The City of Harrisonburg for the Safety Sally Campaign
---
2015 Winners
President's Award (top honor)
The Town of Halifax for the Banister River Gateway Project
Population under 5,000
The Town of Shenandoah for its Community Computer Center
Population 5,000 – 10,000
The Town of Marion for Pop Up Marion – a downtown economic revitalization program
Population 10,000 – 35,000
The City of Fredericksburg for its Gun Give-Back Program
Population 35,000 – 90,000
The Town of Leesburg for Dept. of Utilities customer service enhancements
Population 90,000 +
The City of Portsmouth for an Area Report Card
Communications Award
The City of Virginia Beach for rebranding of the Virginia Beach Landfill and Resource Recovery Center