2021 "If I Were Mayor" Essay Contest: What I've Learned
Entry submissions are now closed. Winners will be notified in mid April.

Download and print these instructions >
The Virginia Municipal League (VML) invites all eligible* Virginia 7th Graders to join its "If I Were Mayor" essay contest.
Regional winners selected from around the state will each receive a $150 cash prize and plaque. One statewide winner chosen from the regional winners will receive a $250 cash prize and plaque. The runner-up from the region that receives the statewide award will become that region's winner.
Winning essays will be featured in the May issue of VML's magazine Virginia Town & City.
*See first bullet under "Rules & Regulations" below for eligibility requirements.
2021 Essay Contest: What I've Learned
It has been a challenging year for students. Whether you did in-person learning, virtual learning, or some combination, you have had to deal with issues that your parents, teachers, and local government officials could not have imagined. But by staying committed to your studies and working with your parents and teachers to overcome the issues, you have been a big part of the solution. Well done!
The Virginia Municipal League believes that you probably have a few ideas about what worked – what did not work – this past year and we want to hear them.
Imagine that you decide to run for mayor or community leader of your locality (city, town, or county). You are invited to give a short speech (400 – 1000 words) titled "What I've Learned" to a group of teachers, school administrators, and parents who want to know the following things:
Something you have experienced or done as a student this past year that you think worked well.
Something that did not work well for you as a student.
If you are elected, what would you ask everyone to do so that the thing that worked well for you (#1) could help more people and the thing that didn't work (#2) could be better?
Let us know what you've learned!
How to enter
All entries must be received by end of day on Monday, March 1. There are 2 ways to submit your entry:
1. Fill out and submit our online form available here >
You can do this yourself or you can have your teacher or someone else help you.
At the top of the form you will need to provide your full name, the name and location of your school, and your teacher's full name and email address. Copy and paste your essay into the "Essay" box in the form.
After VML receives your entry, your teacher will get a confirmation email.
OR
2. Mail your essay with a filled-out paper entry form (see back of this flyer) attached to:
VML, Attn: 7th Grade Essay Contest
P.O. Box 12164
Richmond, VA 23241
Rules & Regulations
The contest is open to all Virginia students from VML member municipalities enrolled in the 7th Grade during the 2020-2021 school year.
All essays should be typed. Handwritten essays must be legible to be eligible for review.
Only one essay may be submitted per student.
Entries will be judged based on content and style.
Essays must be submitted by the end of the day on Monday, March 1. Winners will be notified in March. VML will present the awards to the winners at one of their local council or school board meetings (subject to restrictions on gatherings).

 

VML retains the right to publish essays along with the names of each student.
About VML's "If I Were Mayor" Essay Contest
The annual "If I were Mayor Contest" invites seventh graders from throughout Virginia to submit essays describing what they would do if they were mayor of their hometown. The essay contest is a key component of VML's civic education programming, which seeks to teach schoolchildren and adults how local government works and how they can become involved in making their communities better places to live, work and play.
For more information, contact Rob Bullington at rbullington@vml.org.
---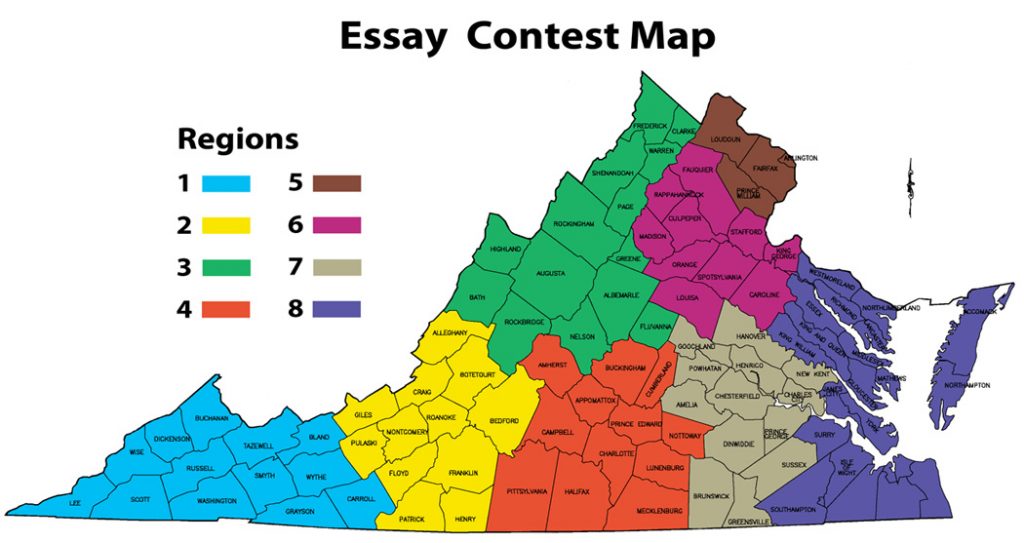 ---
2020 "If I Were Mayor" Essay Contest winners
Statewide Winner: Preston Lieu of Mary Ellen Henderson Middle School in Falls Church
Region 1: Josiah Krumtum of Virginia Middle School in Bristol
Region 2: Ava Grant of Martinsville Middle School in Martinsville
Region 3: Caity Campbell of Shelburne Middle School in Staunton
Region 4: Katelyn Prue of Central Middle School in Charlotte Court House
Region 5: Samantha Grooms of Mary Ellen Henderson Middle School in Falls Church
Region 6: Elle Crosley of Culpeper Middle School in Culpeper
Region 7: Amya Seaborne of Saint Joseph Catholic School in Petersburg
Region 8: David Davenport of John Yeates Middle School in Suffolk
Read the 2020 winning essays >
---
2019 "If I Were Mayor" Essay Contest winners
Statewide winner: Maci Mitchell of Hamilton Holmes Middle School in King William
Region 1: Virginia Elizabeth Stockner of E.B. Stanley Middle School in Abingdon
Region 2: Maria Angle of Clifton Middle School in Covington
Region 3: Kaitlyn Hull of Kate Collins Middle School in Waynesboro
Region 4: Sadie Henshaw of Kenston Forest Middle School in Blackstone
Region 5: Lily Konopka of Ronald Regan Middle School in Haymarket
Region 6: Haylee Burnett of Auburn Middle School in Warrenton
Region 7: Samera Blowe of James S. Russell Middle School in Lawrenceville
Region 8: Luz Pinto Consuelo of Academy for Discovery at Lakewood in Norfolk
---
2018 "If I Were Mayor" Essay Contest winners
Statewide winner: Jalia Hardy of Binford Middle School in Richmond (also Region 7 winner)Region 1: Bryleigh Middleton of Pennington Middle School in Pennington Gap
Region 2: Kaydence Addison of Dalton Intermediate School in Radford
Region 3: Will Schwantes of Daniel Morgan Middle School in Winchester
Region 4: Catherine Selfridge of Buckingham Middle School in Buckingham
Region 5: Gideon DeMarco of Lanier Middle School in Fairfax
Region 6: Maeve Myers of Louisa County Middle School in Mineral
Region 8: Tina Li of the Academy for Discovery at Lakewood in Norfolk
---
2017 "If I Were Mayor" Essay Contest winners
Statewide winner: Jerry (Trey) N. Mitchell III of Lawrenceville
Region 1: Dillon McReynolds of Abingdon
Region 2: Andrew Middleton of Covington
Region 3: Sadie Dryden of Buena Vista
Region 4: Skyla Rain of South Boston
Region 5: Liv Scappa of Falls Church
Region 6: Maha Laiq of Warrenton
Region 7: Jerry (Trey) N. Mitchell III of Lawrenceville (statewide winner)
Region 8: Terrence Massenburg of Portsmouth
---
2016 "If I Were Mayor" Essay Contest winners
Region 1: Sumer Grace Lloyd of Bristol
Region 2: Simran Kaur Gill of Salem
Region 3: Lily McClung of Fishersville (statewide winner)
Region 4: Grace Coover of Petersburg
Region 5: Evan Lankford of Falls Church
Region 6: Brynley Meadows of Culpeper
Region 7: Alexander Elstun of Chesterfield County
Region 8: Alyssa Levy of King William County
---
2015 "If I Were Mayor" Essay Contest winners
Region 1:  Bailey Nash of Lee County
Region 2:  Kendryek Wheeler of Roanoke
Region 3:  Macalister Gordon of Winchester
Region 4:  Garrett Love of Buckingham County
Region 5:  Logan Kurtz of Manassas Park
Region 6:  Adele Masson of Culpeper
Region 7:  Na'Seem Hopson of Hopewell (statewide winner)
Region 8:  Sophie Freiling of Williamsburg