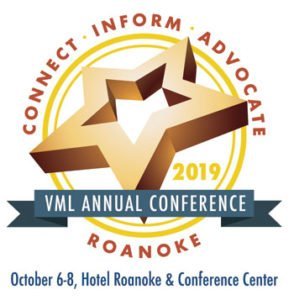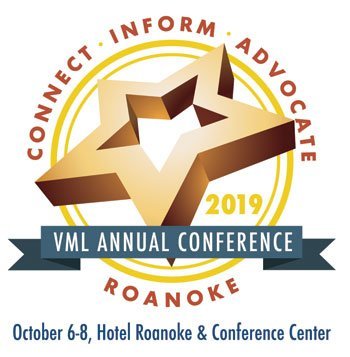 Presentations
(Note – not all presentations delivered at the conference were made available)
Virginia Mayors Institute – Local Emergency Preparedness:
Women in Local Government Luncheon:
Sports Tourism as a Marketing Tool Workshop:
Opening Session:
Urban Section:
FOIA/COIA:
FCC Changes to Cable Franchising:
Public Safety Mental Health:
Stormwater/Waste Water:
NBC-LEO Program & Luncheon:
E-Scooters:
Topics in Human Services – Foster Care and Human Trafficking:
Airports and Economic Health:
Housing Workshop:
Craft Businesses & Local Government Panel:
Cyber Liability Coverage:
Round Table Discussions:
Census 2020:
VML Banquet and Awards:
Sponsor Video:
Entertainment:
About the Conference
Each fall about 1,000 local government officials, speakers and exhibitors attend the VML Annual Conference. The conference includes:
General sessions featuring political leaders, nationally-known speakers and local government experts.
Workshop sessions on a variety of local government issues.
Business meeting focusing on the adoption of the annual VML legislative program and the election of officers for the upcoming year.
The presentation of the annual achievement awards recognizing excellence in local government programs.
The opportunity for networking with colleagues from across the state.
Exhibit hall featuring the latest in products and services for local governments. New this year will be the length of time that exhibits will be open as well as a designated time to mix and mingle with exhibitors without missing sessions and workshops.
Sponsor or Exhibit
The annual conference is where Virginia's local government officials shop for the latest equipment, technologies, and services for their municipalities.  Corporate sponsorship of the VML Annual Conference contributes to the successful outcome of each year's conference. Find out more here >