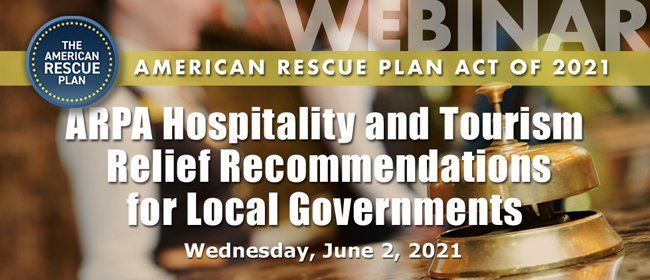 Date: Wednesday, June 2
Time: 11:00 AM – 12:00 PM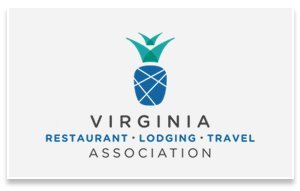 Description: Join representatives from the Virginia Restaurant, Lodging & Travel Association (VRLTA) to hear how ARPA relief funds can be most effectively used to aid local hospitality and tourism entities. Topics to be covered include:
ARP Opportunities and COVID-19 Impacts
Lodging Relief Proposals
Tourism and Attraction Relief Proposals
Restaurant Relief Proposals
This event is hosted by the Virginia Municipal League.
Presenters:
Eric Terry, President – As President of VRLTA, Eric Terry leads a membership of over 1,500 from across the Commonwealth in efforts before the General Assembly and with Congress on national issues. Mr. Terry joined VRLTA after more than three decades of experience and business success within the entertainment, hotel, casino resort, and events industries. He is a board member of the American Hotel and Lodging Association (AHLA) and past Chairman of the International Society of Hospitality Associations (ISHA) and is a former president and vice president of the Crowne Plaza Marketing Association.  In 2020, Eric was recognized as one of the "Top 500 Power List in Hospitality/Tourism" in Virginia Business Magazine.
Robert Melvin, Director of Government Affairs – Robert Melvin brings extensive advocacy and public policy experience to the VRLTA. He started his professional career interning at the Republican Governors Association and on Capitol Hill. Robert has worked on numerous political campaigns, managed grassroots advocacy for the National Rifle Association – Institute for Legislative Action, directed the legislative office of a Virginia General Assembly member, and most recently managed a portfolio of public policy issues at the National Apartment Association.

About VRLTA: ​The Virginia Restaurant, Lodging & Travel Association has represented the Commonwealth's restaurants, hotels and travel attractions for nearly 80 years.
The Association began in the 1930s and 1940s as three separate associations with a common goal—protecting the hospitality and tourism industries of Virginia. In 1993, the Virginia Hotel & Motel Association, Virginia Restaurant Association, and Virginia Travel Council came together under the umbrella Virginia Hospitality & Travel Association.
​Today, the association operates as the Virginia Restaurant, Lodging & Travel Association. It's a name that honors the roots of the three originating establishments and clearly aligns the Association with all of our members.