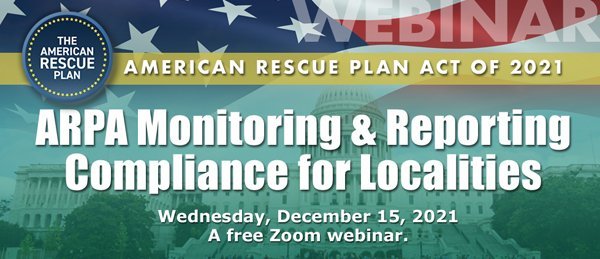 Date: Wednesday, December 15th    |       Time: 11:30 AM – 12:30 PM
Registration is closed

Description: The American Rescue Plan Act (ARPA) will distribute $350 billion to state and local governments to be obligated between now and December 31, 2024. These funds are aimed to alleviate your pandemic-related budget burdens and expedite implementation of valuable programs in your community. However, your local government must be equipped to handle the planning, administration, compliance, and reporting protocols that federal funding requires.
Join experts from Ernst & Young, LLP for this overview of ARPA and its Coronavirus State & Local Recovery Funds ranging from fundamentals of the program to requirements for plan administration, compliance, and monitoring.
For additional information contact Rob Bullington at rbullington@vml.org.