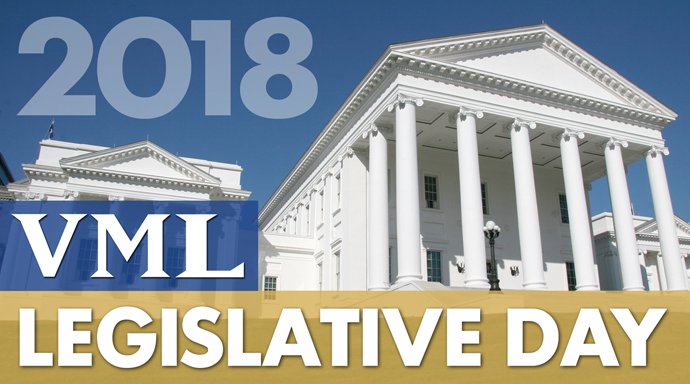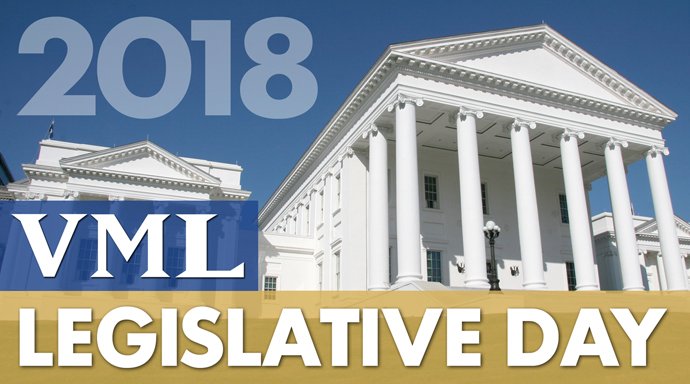 Wednesday, Jan. 31, 2018
Library of Virginia, 800 East Broad Street, Richmond, VA 23219
The Hilton Richmond Downtown is offering special room rates for attendees.
Click here to reserve your room.
VML Legislative Day will be held on January 31st, 2018 at the Library of Virginia adjacent to Capitol Square.  Informational packets and name badges should be picked up beginning 11:30 a.m. in the Library of Virginia foyer.  Local officials are urged to contact their delegates and senators ahead of time about attending the "morning hour" at the start of the floor sessions in the House and Senate.  After that, return to the Library of Virginia by 2 p.m. to hear from Governor Ralph S. Northam.  His remarks will be followed by presentations from other officials as well as a staff briefing.  A reception will take place from 5-6:30 p.m.  VML has invited legislators but we urge local officials to also invite their delegation to attend, and to make plans to take your legislators to dinner.
The cost is $50.  Cancellations must be made in writing by Jan. 19, 2018.
Parking:    Map of Downtown Richmond public parking lots  |  Map of Richmond on street parking