Action Alert: Jan. 31, 2017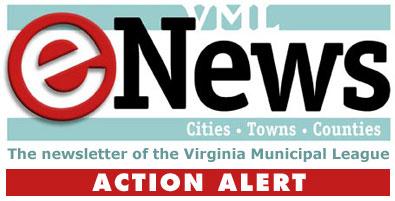 Tuesday, January 31, 2017 - 04:15pm
Updated Action alert: Support Airbnb bills that would preserve local authority
Action needed:
Please call your Senator and Delegate by Friday and ask them to SUPPORT these bills. Bills are to be voted on by the Senate Local Government Committee on Monday morning, February 6.
SB 1578 (Norment) authorizes a locality to adopt an ordinance requiring the registration of persons offering property for short-term rental. The bill defines "short-term rental" as the provision of a room or space suitable for sleeping or lodging for less than 30 consecutive days.  The bill authorizes localities to impose fees and penalties on persons who violate the registry ordinance or who offer short-term rentals that have multiple violations of state or federal laws or ordinances, including those related to alcoholic beverage control.
SB 1579 (Stanley) affirms the rights of localities to regulate the short-term rental of property, defined as the provision of space suitable for sleeping or lodging for fewer than 30 days. If a locality allows short-term rentals, the locality shall require that the person offering property for rental notify adjacent landowners in writing, obtain local permission to offer the property for rental, and carry a minimum of $500,000 of commercial premises liability insurance. If a locality prohibits short-term rentals, any person or entity, including an online hosting platform, that advertises the availability of a short-term rental in the locality shall be subject to a $10,000 fine per violation.
These bills will be voted on in the Senate Local Government Committee Monday Morning February 6th in Senate Room B.  The meeting for this week has been postponed! 
Talking Points
THESE BILLS ADDRESS MANY OF LOCAL GOVERNMENTS' CONCERNS ABOUT LAND USE AND LOCAL TAXES.

Local government primacy in local land use would be maintained.
Localities would maintain control of local tax dollars and be able to audit those collections.
The character of local neighborhoods would be preserved.

AIRBNB LOBBYISTS HAVE PREPARED A SUBSTITUTE BILL THAT PRECLUDES LOCALITIES FROM AUDITING LOCAL TOT REVENUES, THAT PRE-EMPTS LOCAL LAND USE POWERS TO RESTRICT SHORT-TERM LODGING IN RESIDENTIAL NEIGHBORHOODS, AND THAT HAMSTRINGS STATE AND LOCAL EFFORTS TO MANAGE SHORT-TERM RENTAL ACTIVITIES.

The substitute bill severely limits information localities need to know such as the number of times a person puts his or her property up for short-term rental.
The substitute bill forbids localities from prohibiting short-term rentals.
The substitute bill exempts short-term rental registration from the Freedom of Information Act, meaning neighbors cannot find out from their own local government if the property next door to them is a short-term rental.
The substitute bill forbids localities from conducting any audit of applicable taxes paid by an on-line platform like Airbnb.
The introduced bills protect local interests.  The substitute bill strips away local powers.   Please tell your Senators to support the introduced versions of the two bills and to oppose the substitute bill.
Who to contact:
Your Senator and Delegate
VML Staff Contacts: Michelle Gowdy, mgowdy@vml.org and Neal Menkes, nmenkes@vml.org.