Action alert: Jan. 23, 2017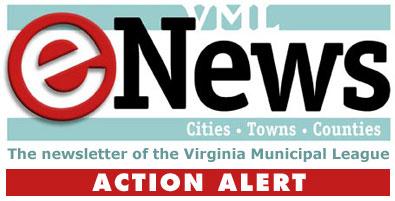 Monday, January 23, 2017 - 11:45am
Action alert : Weigh in on constitutional amendments regarding real property tax exemptions, charter schools, and redistricting reform
Action needed:
Call Senate Privileges and Elections subcommittee members by Tuesday noon
Several constitutional amendments, including yet another amendment expanding real property tax exemptions as well as amendments on redistricting and charter schools, will be heard in the Tuesday, Jan. 24 meeting of the constitutional amendments subcommittee of Senate Privileges & Elections. The meeting will be held 15 minutes after the Senate adjourns.
If recommended by the committee, the amendments could be heard later that day at the 4 p.m. full committee meeting, or at 4 p.m. the following week (Jan. 31).
Who to contact
Subcommittee members are Cosgrove, Chafin, Chase, Dance, Spruill, Vogel.
Committee members are: Vogel, Howell, Deeds, Edwards, Reeves, Ebbin, Chafin, DeSteph, Chase, Ruff, Cosgrove, Dance, Spruill, Peake
OPPOSE extension of required property tax exemptions
SJR 284 (Stuart) extends the real property tax exemption for the principal residence of the surviving spouse of a member of the armed forces killed in action to any member who died in a combat zone but was not killed in action. There would be a fiscal impact but at this point it is indeterminate.
Talking points in opposition:
The General Assembly should not be using local taxing authority to grant property tax exemptions.
Local governments are not responsible for raising armies and sending Americans in uniform into war zones.
If the state believes the federal government is failing the families of Americans killed in combat, then it is up to the General Assembly to pay for the exemptions.
The fiscal impact is unclear. When the original amendment on a tax exemption for those killed in action was adopted, the estimated fiscal impact was $8 million. The actual fiscal impact has been more than twice that amount.
OPPOSE charter school constitutional amendments
SJR 240 (Obenshain) would grant the state Board of Education the authority to establish charter schools.
Talking points in opposition:
The state should not take any actions that limit or reduce authority of local school boards and local governing bodies to finance and manage local schools.
Local school boards should retain the responsibility for approving applications for charter schools.
Otherwise, decisions that affect the funding of public schools potentially could be made by a statewide, appointed body that has no direct connection to the council or board of supervisors.
SUPPORT redistricting reform
Talking points in support:
Voters should choose their politicians, instead of politicians choosing their voters.
Political considerations should not dictate the establishment of district lines.
Political jurisdictions (city, county, town and precincts) should be kept whole whenever possible.
Here are the amendments that will be considered Tuesday. While they differ in the details and some are stronger than others, the message is the same: Support redistricting reform!
VML contact: Mary Jo Fields, mfields@vml.org