Action Alert – Feb 8 2016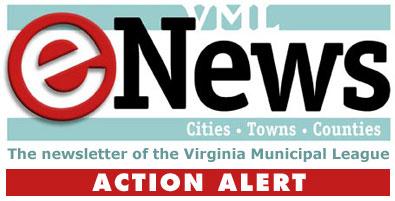 Monday, February 08, 2016 - 10:30am
Action Alert: Call Senators to OPPOSE extensive liability bill
Action needed: OPPOSE SB 746 (Wagner), which would make state and local governments and their employees liable for intentional actions by employees beyond their inspection or civil enforcement responsibilities.
Deadline: Call/email your Senator(s) by Wednesday, Feb. 10
The bill was reported from a committee this morning and will be up for a final vote as early as Thursday.
Who to contact: Click for list of senators and contact info. See talking points below.
As introduced, SB 746 (Wagner) made state and local employees who perform any sort of inspection or civil enforcement activity personally liable if their actions are later found by a court to be beyond the scope of their authority.  The Senate Courts of Justice Committee amended the bill to make it even worse, by making the employer – the state or local government – financially responsible for the "intentional acts" of their employees.   As one Senator said, attorneys are always looking for a pocket and state and local government employees are not known to have deep ones. The bill was also amended to define "intentional acts."
This bill is problematic in that it makes a government entity responsible for the intentional acts of its employees.  One locality provided the following example that illustrates the problem:
An animal control officer was called to a single family residence on a complaint for cruelty/neglect of dogs.  While conducting his investigation, he noticed that there were elderly men living in the house and that the premises were filthy.  The Animal Control officer mentioned it to the building inspector who then involved the Department of Social Services, the Zoning Administrator and the Fire Marshal.  Ultimately the elderly men were removed from the home and the homeowner was prohibited from housing elderly persons.  In addition the home owner pled guilty to abuse and neglect of an incapacitated adult.
Should this bill be in effect, all of these employees could be potentially liable under this legislation because they exceed their authority by sharing their observations.
Talking points:
This sweeping measure:
Attempts to intimidate employees from taking legitimate steps to protect public safety and health.
Will make hiring and retention of good employees in civil enforcement positions very difficult.
Creates enormous potential cost for local governments to defend employees sued under its provisions.
Is unnecessary because federal law already provides a remedy for state and local employees who act in bad faith to violate a citizen's rights.
VML contacts: Roger Wiley, roger@heftywiley.com; Michelle Gowdy, mgowdy@vml.org