Action Alert – Feb 2 2016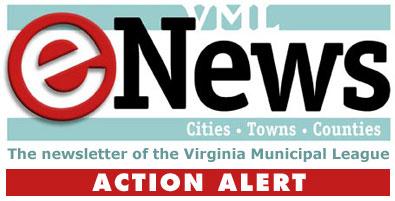 Friday, February 05, 2016 - 05:15am
Two bills need your attention today!
---
Action alert 1: Call Senate Courts of Justice members to OPPOSE SB 746
Action needed: OPPOSE SB 746 (Wagner), which would make state and local employees who perform any sort of inspection or civil enforcement activity personally liable if their actions are later found by a court to be beyond the scope of their authority.
Who to contact: Members of the Senate Courts of Justice Committee: Obenshain, Saslaw, Norment, Howell, Lucas, Edwards, McDougle, McEachin, Stuart, Stanley, Reeves, Garrett, Chafin, Deeds, Sturtevant
Deadline: TODAY, Feb. 5. The committee meets Monday, Feb. 8 at 8 a.m.
Talking points:
This sweeping measure:
Attempts to intimidate employees from taking legitimate steps to protect public safety and health.
Will make hiring and retention of good employees in civil enforcement positions very difficult.
Creates enormous potential cost for local governments to defend employees sued under its provisions.
Is unnecessary because federal law already provides a remedy for state and local employees who act in bad faith to violate a citizen's rights.
VML contact: Roger Wiley, roger@heftywiley.com
---
Action Alert 2: Call to OPPOSE changes to notice of claims
Action needed: OPPOSE SB 611 (Stanley), which would put in place a confusing new notice of claim requirement.
Who to contact: Your Senator.  Click for list of senators and contact info. See talking points below.
The bill is on the Senate floor and will be up for a final vote on Monday.
Deadline: Call by 11 a.m. on Monday, Feb. 8.
The current law is that notice of claim of an injury (such as a trip and fall on a sidewalk, as one example) have to be filed within six months of the occurrence (Va. Code Section 15.2-209).  This bill would override this notice requirement by allowing claims to proceed if the "locality" or its insurer has "actual" notice of the claim with one year of the claim accruing.
Talking points:
It is unclear how to determine when a locality, as contrasted with an individual, could have actual notice of something.
It is confusing to have two time limits: a limit of six months for written notice and a limit of one year for actual notice. This confusion will undoubtedly lead to additional dispute and litigation. In support of this, the Virginia Trial Lawyers Association supports the bill.
Notice of claims should be given promptly and clearly so that whatever caused the incident can be addressed as promptly as possible.
VML contact: Roger Wiley, roger@heftywiley.com