Action Alert – Feb 18 2016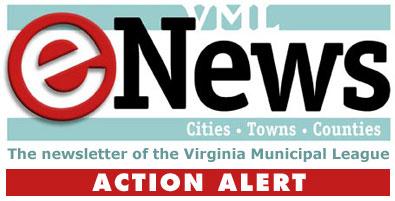 Thursday, February 18, 2016 - 12:15pm
Action alert : Make calls immediately to OPPOSE costly eminent domain bill
Action needed: OPPOSE SB 478 (Obenshain), a bill that will make out-of-court settlement of condemnation cases more difficult and will add significantly to the cost of public projects.
Deadline:  10 a.m. Monday morning, Feb. 22. 
Who to call: Members of the Civil Law subcommittee of House Courts of Justice: Habeeb, Kilgore, Loupassi, Minchew, Leftwich, Campbell, Miyares, Tosccano, McClellan, Krizek
What the bill would mean for localities: 
This bill:
Increases the likelihood that landowners can be compensated for their appraisal fees and other costs of contesting the offers by the locality in condemnation cases.
Applies to easements worth less than $10,000, meaning that it could cost thousands of dollars to acquire easements valued at only a few hundred dollars
Makes it more difficult for public bodies that have to use eminent domain to get pretrial information about the landowner's expert witness appraisals.
SB 478 will potentially add thousands of dollars of costs to public water and sewer lines, highway improvements and other public construction projects.
Although SB 478 originally applied to all entities exercising eminent domain powers, it now applies only to local governments and VDOT. The Senate exempted railroads and utility companies.
The bill will be heard Monday afternoon, Feb. 22, 2016, in the Civil Law subcommittee of House Courts of Justice. If it receives a majority there, it will be heard in the full Courts Committee Feb. 24.
VML contact: Roger Wiley, roger@heftywiley.com; Michelle Gowdy, mgowdy@vml.org