Action Alert: Feb. 17. 2017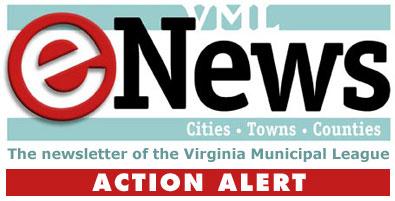 Friday, February 17, 2017 - 10:45am
Action alert: Act on budgets amendments now
Action needed:
Call your legislators in support/opposition of budget amendments
The time to act on the budget is now.
The clock for the 2017 session is winding down.  Almost all of the major issues have been resolved one way or the other.  The major exception is the 2017 Budget Bill.  When the stakes involve billions of dollars, the Assembly takes its time.  House Appropriations and Senate Finance staff have been busy preparing issue notebooks and briefing their respective conferees.  The two sides are expected to "engage" this weekend.
To meet the requirements of the procedural resolution that sets the legislature's timetable, the   budget conferees have to wrap up their deliberations no later than Wednesday or Thursday.  The resolution gives senators and delegates 48 hours to review the budget conference report before having to vote.  Members are anxious to go home on Friday and prefer not to wait until Saturday.
What this means for VML members is that now is the time for local officials to tell their delegates and senators which amendments should be supported or opposed.  To help identify priority issues, the attached chart contains details on items of greatest importance. For example, We urge you to tell your delegates and senators to oppose the House amendment to reduce state assistance to local police departments (HB 599 funding) by more than $511,205 in both FY17 and FY18.
Although public education funding commands some 30.0 percent of the state general fund budget, VML is not taking a position on either the House or Senate amendment packages.  Each side took different approaches to K-12 education funding, and support for either approach depends on local factors such as the composite index or average daily membership.  The Superintendent of Public Instruction has released a memorandum explaining the different approaches, and importantly, the amount of state funding and required local funding under each budget package. The memorandum is posted here, and links within that will help local officials decide which approach is best for their locality.
Below are the House and Senate budget conferees.  Don't be shy about contacting them either on budget items of interest to you.
House Budget Conferees
Senate Budget Conferees
Final adjournment is scheduled for Saturday, Feb. 25.  Waiting to register your support or opposition is not an option.  Act now.
VML contacts: Neal Menkes, nmenkes@vml.org, Janet Areson, jareson@vml.org and Mary Jo Fields, mfields@vml.org