Action Alert – Feb 16 2016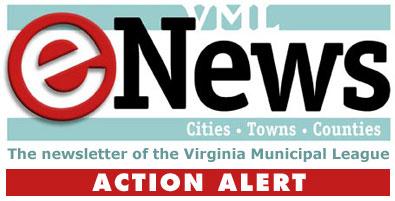 Tuesday, February 16, 2016 - 03:00pm
Action alert: Corrected info on Airbnb
Action needed today: 
Call Call your Senator immediately to require Airbnb to register with Dept. of Taxation
Action Needed Immediately: AMEND "MAY" to "SHALL" in the proposed new § 55-248.56 which is in the Senate Finance Committee's version of SB 416 (Vogel). The bill will establish Airbnb operations throughout Virginia.  The bill's provisions deliberately supersede and preempt state and local taxation and land use laws and ordinances, replacing them with new paradigms that are either unenforceable or unfair.
After a contentious hearing in Senate Finance late this morning the bill passed by a vote of 7-6 with one abstention. Under the General Assembly's governing procedures, today is the last day that the Senate Finance Committee could act on a Senate revenue bill. It now must be acted on today by the full Senate in order to meet the crossover deadline – when bills from each chamber must be acted.  PLEASE CONTACT THEM NOW.
Here is the proposed new language (the most current version of the bill is not yet posted):
§ 55-248.56. Registration of hosting platform; collection and remittance of certain taxes; audit.
A. A hosting platform may register with the Department for the collection and remission of applicable taxes on any booking transactions facilitated by the hosting platform on behalf of operators within any one or more localities within the Commonwealth, and may enter into any agreement with the Department related to such collection and remission.
Who to Contact: Call your Senators.  Here is the link: https://lis.virginia.gov/161/mbr/MBR.HTM.
Deadline: Now! Call your Senators office and ask that the message be delivered to the floor.
Talking points:
Unless the hosting platforms (Airbnb) are required to register with TAX, there is no guarantee that local taxes will be collected.
Without requiring registration, there is no reason for the platforms to do so. All the audit and other provisions of the bill would be on the honor system.