Action alert: Feb 13, 2017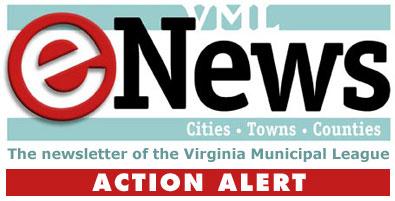 Monday, February 13, 2017 - 12:15pm
Action alert : OPPOSE the "checkbook bill" SB795
Action needed:
Call subcommittee members by
Wednesday morning in opposition to SB 795
SB795(Sturtevant) requires every locality – regardless of size – and all school divisions to post on their website a register of all expenditures to include:
Vendor Name
Date of Payment
Amount
Description of type of expense to include credit card purchases
Who to contact:
House Counties, Cities and Towns Subcommittee 2: Stolle (Chairman), Marshall, D.W., Wilt, Hodges, Webert, Pillion, Holcomb, Heretick, Mullin, Hayes
The subcommittee meets Wednesday, February 15, at 4 p.m.
Your talking points
1. SB 795 is an unfunded mandate.
Even localities that already post their checkbooks on their websites may not meet the requirements of the bill.
If a locality uses a third party vendor to process credit card payments, there is no efficient way to put online the information required under the bill because the detail would not be in general ledger or accounts payable systems.
This is an especially onerous bill for smaller localities that do not have the staff to handle these additional IT requirements.
Many localities and school divisions will have to change accounting software and systems, which will be expensive.
While the bill allows an exclusion for personal identifying information related to a court-ordered payment; it would require the posting of CSA and DSS payments.
2. All expenditures and related information are already available through the FOIA process, unless an exemption applies.
VML contact: Michelle Gowdy, mgowdy@vml.org