Action Alert – Feb 11 2016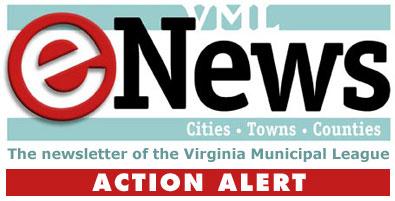 Thursday, February 11, 2016 - 05:45am
Action alert 1: Support increased state investment in public education
Action needed this week: Voice your SUPPORT for a state budget that will increase state funding in public education without placing crippling new requirements on local governments.
Deadline: Call or email your senators and delegates this week.
Who to contact:  
Your member(s) on the House Appropriations or Senate Finance Committees
If you do not have a member on these committees, email the Appropriations Committee Chairman and Finance Committee Co-Chair 1 /Co-Chair 2 and copy your delegation members.
Talking PointsTell legislators you SUPPORT:
Increased flexibility in regards to the proposal to fund 2,500 new instructional positions.

Statewide, local governments spend more than $3.6 billion beyond the required local match.  Every school division in the state puts up more local dollars than required under the state's own funding formula.
Only about 67 percent of the K-12 positions employed in school divisions are funded in part by the state.  And that state funding varies based on a locality's composite index.  The positions not receiving any state dollars (33 percent of K-12 positions) are paid solely with local dollars.
It's important that the state put more money into the classroom and be responsive to the burdens placed on school divisions by maintenance of effort provisions.

Increased flexibility in the proposal to increase teacher salaries by 2 percent in FY18.

Allow up to two percent of any local salary increase in FY17 and/or FY18 to be used as the local required match for FY18.
Local government budgets will be under pressure to increase teacher pay and fund health insurance increases in FY17, and will also be required to fully fund VRS certified rates in FY18.

The proposal to fully fund VRS certified teacher rates in FY18.

Although local governments will end up paying about 60 percent of these additional costs, the certified rates will lower the amount of unfunded liability and should help lead to future lower rate increases.  This benefits both the state and localities.

The proposal to increase At-Risk Add-on funding by $50 million.

The percentage of free lunch qualified students has risen from 26 percent in 2008 to 35 percent in 2015.
There is a statewide 20-point SOL achievement gap for economically-disadvantaged students and minorities in Virginia.
At-risk add-on funding can be used flexibly to attract and train teachers, reduce class size, emphasize math and reading, prevent students from dropping out and offer after school wrap-around services.

Prioritizing available funds for critical classroom expenditures not covered under the existing Standards of Quality.  For example, VML recommends that the state recognize prevailing practices for assistant principals and teacher aides.

Since 2003, the State Board of Education has recommended 1 assistant principal (AP) for each 400 students be funded in the SOQ. The Board reasons that AP's "have become a necessity in this age of test-based accountability, and with mounting concerns about school safety and discipline".  Currently, the SOQ covers only 950 out of 2,500 AP's.
Currently, the SOQ covers kindergarten and special education teacher aides.  Only about 2,650 out of 19,000 employed teacher aides are supported, in part, by the state.  Teacher aides help provide individualized education to students who otherwise may have difficulties passing SOL tests.