Action Alert – Feb 10 2016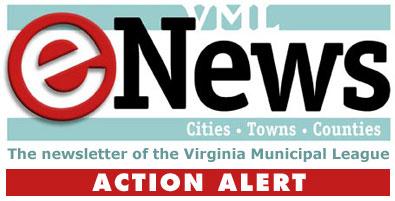 Wednesday, February 10, 2016 - 09:30am
Budget amendment blitz week, day two!  Each day this week we are highlighting budget amendments that require your action before the House and Senate budget-writing committees complete their budget reports.  Both committees will release their versions of the budget Feb. 21. Today we focus on Children's Services Act (CSA) amendments.
Action Alert: Support these budget amendments related to Children's Services Act
Action needed:  If your community is involved with Children's Services Act (i.e., a city or a county), please register your SUPORT for the budget amendments below to help local governments with components of the CSA program.
Deadline:  Call or email delegates and senators this week.
Who to contact: 
Your member(s) on the House Appropriations or Senate Finance Committees
If you do not have a member on these committees, email the Appropriations Committee Chairman and Finance Committee Co-Chair 1 /Co-Chair 2 and copy your delegation members.
---
1. Local administrative funding
This amendment would increase state funding to local governments that administer the CSA on the state's behalf for the first time in 22 years.  It would bring the appropriation up to two percent of the FY2016 general fund appropriation for CSA ($2.3 million).  Here are the amendments:
House:  Item 285 #1h (Peace); Item 285#4h (Hester)
Senate:  Item 285#1s (Vogel); Item 285#4s (Locke); Item 285 #5s (Favola)
Talking Points
Local governments administer the CSA program on the state's behalf.
The program has grown in size, complexity, and administrative requirements, while administrative funding to localities has remained the same for 22 years.
Local allocations range from $12,500 to $50,000 for a program that in FY2015 expended a total of $343.3 million for services alone.  Localities spend far above their allocation to operate this program.
---
2. Education costs for privately-arranged residential placements outside of the CSA program
This amendment would provide $10.73 million each year to pay education costs for children put into private placements outside of the CSA/local FAPT process.  Here are the amendments:
House:  Item 285#2h (Peace)
Senate:  Item 285#2s (Vogel); Item 285#6s (Hanger); Item 285#7s (Favola)
Talking Points:
This would provide state funding for education services to children whose parent/guardian made a psychiatric residential placement outside of the CSA/local FAPT program using Medicaid funding.
Private placements are allowable under state Medicaid policy.
Medicaid does not pay for educational costs.
These placements are made without the input of local FAPT teams.
Since the Medicaid policy went into effect, the number of these placements has grown so that roughly one-third of residential placements are now made outside of the local FAPT process.
This funding would go to CSA, not to localities.  The intent is to ensure that the state does not impose the education costs onto localities, which did not have an opportunity to offer alternative service plans.
---
3. State assumption of Medicaid match in CSA
These amendments would eliminate the local match on certain CSA services, including residential treatment and treatment foster care case management ($28 million each year).  The amendments are:
House:  Item 285#3h (Heretick)
Senate:  Item 285#3s (Barker)
Talking Points:
CSA is the only program in which local governments are required to pay part of the state's Medicaid match.  Localities were given no additional revenue authority to pay for this obligation.
Changes in Medicaid policy in the past few years that allow parents/guardians to make direct placements of children into residential treatment facilities outside of the local FAPT process have created confusion about payment obligations and oversight of these cases.
Moving the match entirely to the state would simplify reporting and oversight responsibilities.
VML contact:  Janet Areson jareson@vml.org