Action Alert – Feb 10 2016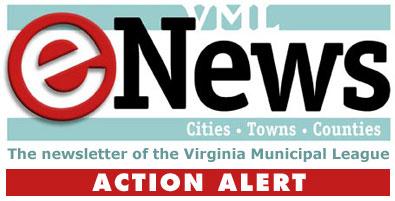 Wednesday, February 10, 2016 - 05:45am
Action alert: Call Delegates to OPPOSE bill invalidating local grievance procedures
Action needed: OPPOSE HB 1293(Hugo) which provides that qualifying grievances shall advance to either an impartial panel hearing or a hearing before an administrative hearing officer as agreed upon by both parties, as set forth in the locality's grievance procedure; however, if both parties cannot come to an agreement, an impartial panel shall be used.
What the bill would mean for localities:            
As introduced, HB 1293 (Hugo) this bill would invalidate all local government grievance procedures that are approved by the Department of Human Resource Management.  It forces local governments and the grievant to agree either an impartial panel or an administrative hearing officer and then to agree on who that administrative hearing officer is.  This bill was aimed at a particular police department and it is important to note that the police have their own "Law Enforcement Officers Procedural Guarantee Act" as outlined in Virginia Code Section 9.1-500, et. seq..
Should this bill be in effect, localities will have to rewrite their grievance procedures.
Deadline: Call/email your delegate(s) by Friday, Feb. 12
Who to contact: Click for list of delegates and contact info. See talking points below.
The bill was reported from a subcommittee this morning and will be up for a committee vote on Friday morning.  The patron agreed to work on the bill and we will attempt to do so, but opposition is needed.
Talking points:
This sweeping measure:
Eliminates grievance procedures that have been in place and approved by the Department of Human Resource Management.
It will be difficult for a disgruntled employee and the locality to agree on a process and/or an administrative hearing officer.
Takes away the locality's power to have a grievance procedure in place that has worked and is known to all employees.
Is unnecessary because the police have additional protections as outlined in the Virginia State Code.