Action alert: Feb 1, 2017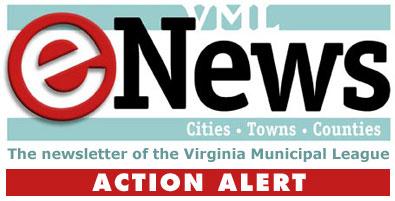 Friday, February 03, 2017 - 01:45pm
Action alert 1: OPPOSE the "checkbook bill" SB795
Action needed:
Please call your Senators by Friday
to OPPOSE  SB795 (Sturtevant) 
SB 795
requires that
all
local governments and school divisions put checkbook transactions on their websites.
The bill will be on the Senate Floor Thursday, February 2
nd
and should be up for final approval on Monday.SB 795 requires every locality (including
all towns
regardless of size) and all school divisions to post on their website a register of all expenditures to include:
Vendor Name
Date of Payment
Amount
Description of type of expense (including credit card purchases)
Who to contact: Your Senator(s)
Your talking points
SB 795 is an unfunded mandate.

It doesn't apply to the state.
Even localities that already post their checkbooks on their websites may not meet the requirements of the bill.
If locality uses a third party vendor to process credit card payments, there is no efficient way to put online the information required under the bill because the detail would not be in general ledger or accounts payable systems.
The bill does not allow exclusion of identifying expenditures to undercover law enforcement.
This is an especially onerous bill for smaller localities that do not have the staff to handle these additional IT requirements.
Many localities and school divisions will have to change accounting software and systems, which will be expensive.

All expenditures and related information is already available through the FOIA process, unless an exemption applies.
Please contact your Senators and tell them that you oppose this bill.
VML Contact: Michelle Gowdy, mgowdy@vml.org
---
Action alert 2: OPPOSE extension of required property tax exemption
Action needed:
Call by noon Thursday to OPPOSE SJR 284
 SJR 284 (Stuart) extends the real property tax exemption for the principal residence of the surviving spouse of a member of the armed forces killed in action to the surviving spouse of any member who died in a combat zone. This is an expansion of the existing amendment. The Senate Privileges & Elections Committee on Jan. 31 reported and re-referred the bill to the Senate Finance Committee. The Finance Committee is likely to take up the bill at its 4:30 p.m. meeting on Thursday, Feb. 2 meeting.
Who to contact: Senate Finance Committee
Norment (Co-Chair), Hanger (Co-Chair), Howell, Saslaw, Lucas, Newman, Ruff, Wagner, McDougle, Vogel, Carrico, Obenshain, Barker, Dunnavant, Stuart, Dance
Your talking points in opposition:
Local governments are not responsible for raising armies and sending Americans in uniform into war zones.
If the state believes the federal government is failing the families of Americans killed in combat, then it is up to the General Assembly to pay for the exemptions. This could be done through legislation, instead of through a constitutional amendment.
The fiscal impact is unclear. There are no estimates available for how many people will be affected by this amendment. When the original amendment on a tax exemption for those killed in action was adopted, the estimated fiscal impact was $8 million. The actual fiscal impact is more than $20 million a year.
VML contact: Mary Jo Fields, mfields@vml.org
---
Action alert 3: Register your OPPOSITION to party ID bill
Action needed:  Call Senators by Friday
to OPPOSE bill to require political party identification on local ballots.
SB 1585 (Suetterlein) requires political party identification on local ballots for candidates nominated by a political party. The bill was reported by the Senate Privileges & Elections Committee by a 9-5 vote on March 4. It will be on the Senate floor this week and will be up for a final vote probably on Monday.
Who to contact: Your Senator(s).
Your talking points:
This bill will affect most municipal elections. Only a handful of towns and less than half of the cities in Virginia have charter provisions that require that local elections either be non-partisan or that candidates get on the ballot through a petition process. SB 1585 will affect all other municipal elections.
There is not a Democratic or Republican way of responding to house fires, keeping the streets safe, enforcing the building code, or raising the funds to pay for the various services that the state requires localities to offer (and to pay for).
If local candidates are identified by party on the ballot, federal employees and members of the military would be prohibited from running for local office.
Political parties will be more active in city and town elections if the party label appears on the ballot.  Injecting partisanship in local government and increasing the possibility of political bickering will not improve local government.
VML contact: Mary Jo Fields, mfields@vml.org