Action Alert – Apr 12 2016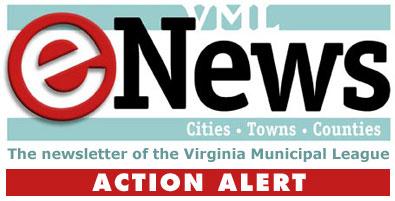 Tuesday, April 12, 2016 - 11:30am
Action alert: Support veto of party ID bill
Action needed: Support the Governor's veto of the party ID bill, SB 767
Who to contact:  Your members of the House of Delegates and Senate.
Deadline: April 19.  The General Assembly will consider the veto at the April 20 reconvened session.
Please call or email your delegates and senators and ask them to sustain Gov. Terry McAuliffe's veto of SB 767 (Suetterlein), the party identification bill.
Talking points:
SB 767 will increase partisanship in municipal elections. Political parties will be inclined to be even more active in city and town elections if the party label will appear on the ballot.
Most cities and towns will be affected by this bill. Only 15 of 38 cities and 5 of 190 towns have charter provisions that require either a non-partisan ballot or nomination by petition.
There is not a Republican or Democratic way of responding to house fires or burglar alarms or enforcing the building code or raising local revenues to pay for services that the state requires the municipality to offer.
If local candidates are identified by party on the ballot, federal employees and members of the military would be prohibited from running for local office.
VML contact: Mary Jo Fields (mfields@vml.org)