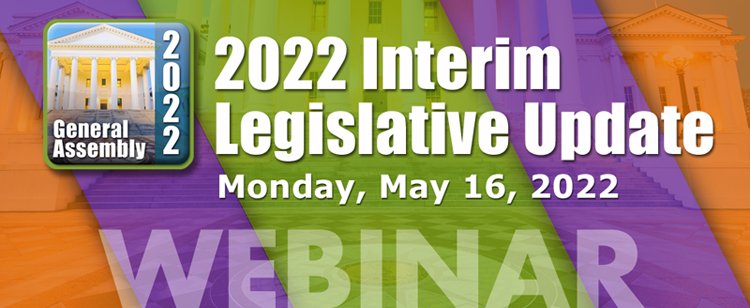 Monday, May 16 – 11:30 am – 12:30 pm
Registration closed
What bills of interest to local governments came out of the 2022 regular session of the General Assembly?
Where do we stand with continued budget deliberations and other bills that were referred to Special Session I?
VML policy staff will address these and other issues during this preliminary General Assembly wrap-up webinar on May 16. We won't have answers for everything – like when the budget will be completed – but we will give you summaries of bills that passed, or ones of note that failed, during the regular 2022 session.