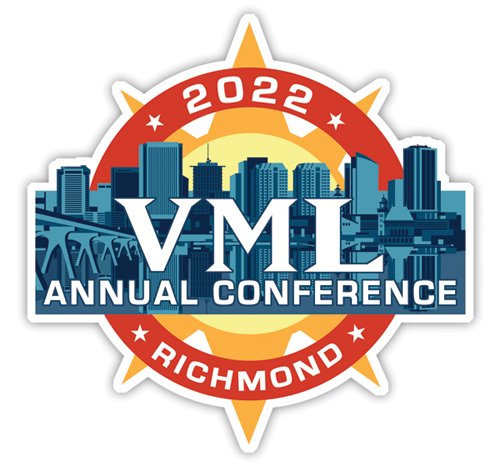 Downtown Marriott, Richmond | October 2 – 4
Virginia Mayors Institute | October 1 – 2
Registration and Information coming soon.
About the VML Annual Conference
Each fall hundreds of local government officials, speakers and member organization representatives attend the VML Annual Conference. The conference includes:
General sessions featuring political leaders, nationally-known speakers and local government experts.
Workshop sessions on a variety of local government issues.
Business meeting focusing on the adoption of the annual VML legislative program and the election of officers for the upcoming year.
The presentation of the annual Innovation Awards recognizing excellence in local government programs.
The opportunity for networking with colleagues from across the state.
Please let us know ideas you have on how to improve the annual conference! Maybe you know of a great speaker, or you think we should include a workshop on a particular idea.
If you are interested in additional information about exhibiting at the conference, please contact  Robert Bullington at rbullington@vml.org.