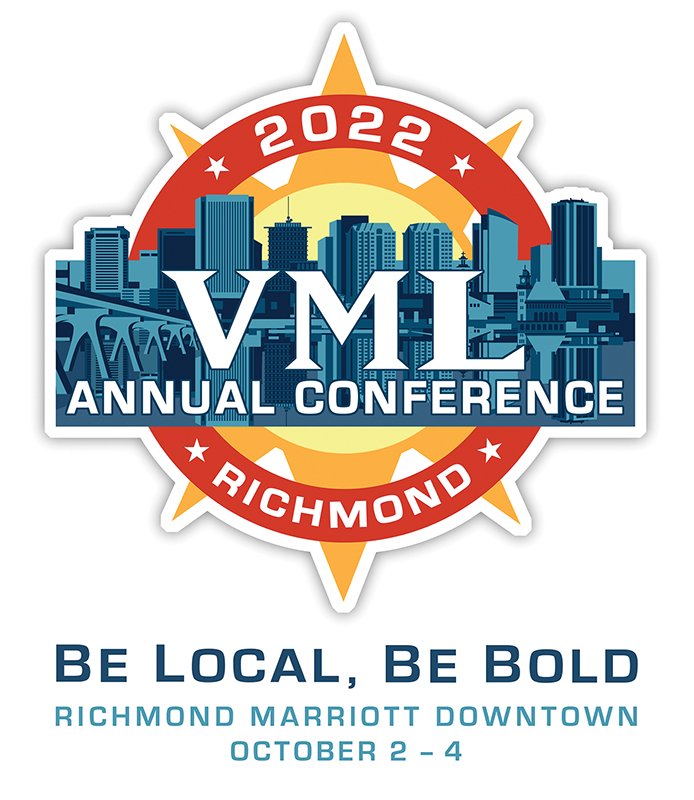 Use the links below to learn more:
Registration | Conference Hotel Reservations
Agendas & Keynote Speakers | Welcome to Richmond!
Mayors Institute | About the Conference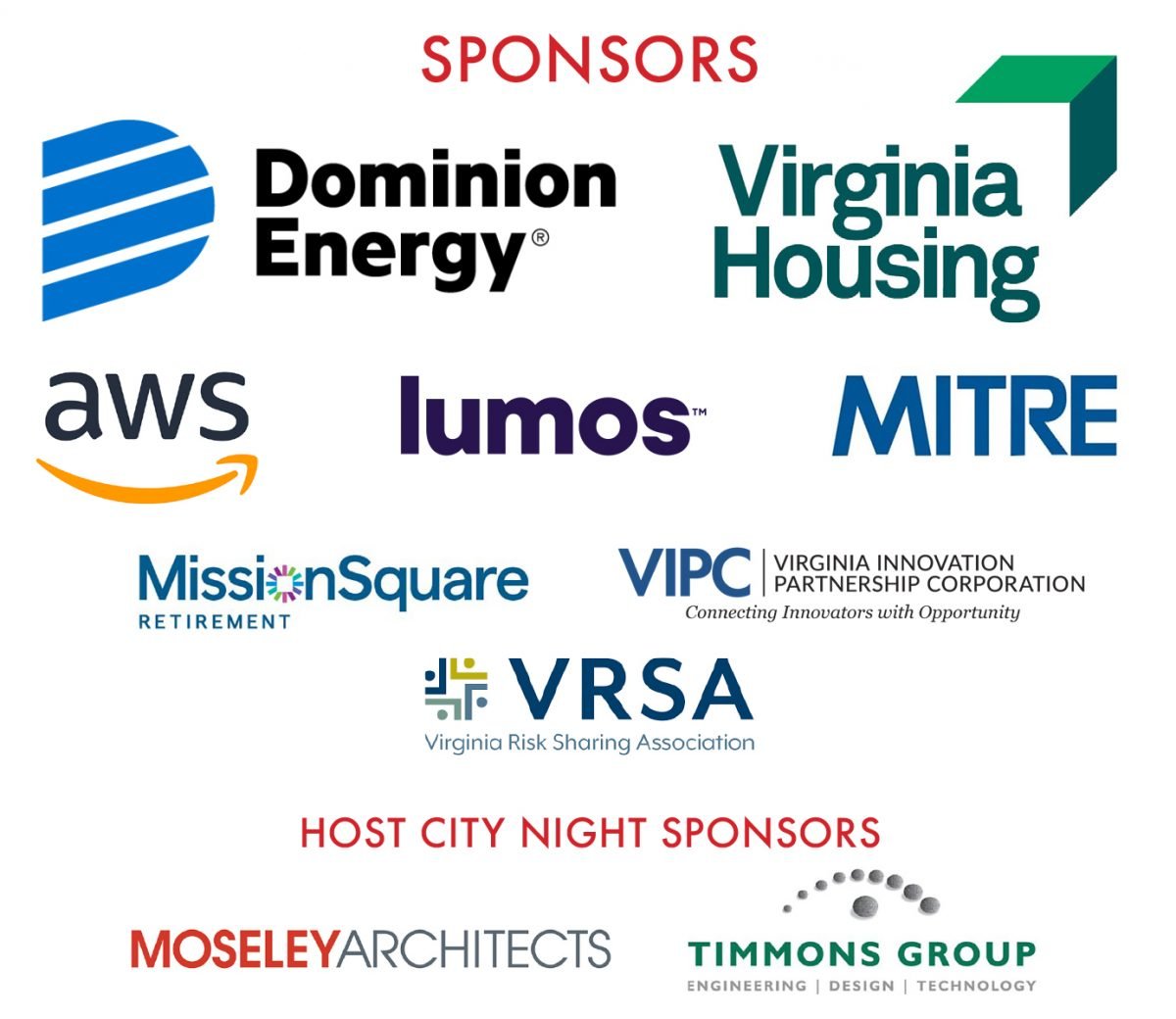 ---
Registration
Refunds Deadline: The deadline to cancel a registration and receive a refund is Monday, September 12 (end of day). All requests for refunds must be received in writing to Joni Terry at jterry@vml.org by that date.
Pricing:
Full conference registration:
VML Member Attendee – $425

VML Member Guest/Spouse – $275

VML Non-Member Attendee – $525
A la carte events (included with full registration):
Host City Night (October 2nd) – $50
VML Reception & Dinner (October 3rd) – $175
A la carte items (not included with full registration):
Guest/Spouse Event (October 3rd) – $50

VLGMA Lunch* – $50

NBC-LEO Lunch* – $50

Women in Local Government Lunch* – $50
* All the association lunches will take place on Monday, October 3rd
---
Conference Hotel Reservations
Use the below link to check availability and reserve rooms in VML's block at the conference hotel.
Richmond Downtown Marriott
500 E Broad Street
Richmond, VA 23219
---
Agendas & Keynote Speakers
View the Conference-at-a-glance >
Keynote Speakers: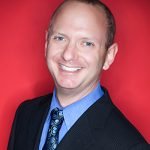 Matt Lehrman: "From Conflict to Conversation"
Over the course of nearly four decades, Matt Lehrman turned a career that started as an advocate for big business into a mission for all voices to be meaningfully heard. Most recently, in partnership with long-time friend and former Scottsdale City Manager John Little, he founded Social Prosperity Partners to facilitate courageous conversations that inspire companies, causes, and communities towards resilience, innovation, and collaborative action.
Hear Matt speak during the Opening Session on Sunday, October 2nd and during a Breakout Session on Monday, October 3rd.
"Matt presented 'From Conflict to Conversation' at our 100th annual conference. The feedback from our members was nothing short of outstanding. Many said it was their favorite session of the conference."
-Karen Rosen, Colorado Municipal League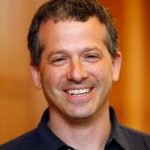 Richard Schragger: "The Past and Future of Home Rule in Virginia"
Richard Schragger joined the University of Virginia faculty in 2001 and was named the Perre Bowen Professor in 2013. His scholarship focuses on the intersection of constitutional law and local government law, federalism, urban policy, and the constitutional and economic status of cities. He also writes about law and religion. He has authored articles on the Establishment and Free Exercise clauses, the role of cities in a federal system, local recognition of same-sex marriage, takings law and economic development, and the history of the anti-chain store movement. He teaches property, local government law, urban law and policy, and church and state.
At the VML conference, Richard will outline the long history of failures to devolve local power in the Commonwealth, with special emphasis on the lack of a home rule provision in the 1971 constitutional revision, and why a new reform push for local autonomy is necessary today.
Hear Richard speak during the Closing Session on Tuesday, October 4th.
His first book City Power: Urban Governance in a Global Age was published in 2016. His forthcoming book The City in the Future of Federalism will be published in the fall of 2022.
More speakers to be announced soon!
---
Welcome to Richmond!
Need a reason to come a day early? How about the fantastic 2nd Street Festival in Historic Jackson Ward featuring Grand Master Flash on October 1st…it's fun and it's FREE!
Learn more about everything Richmond has to offer using the QR code below: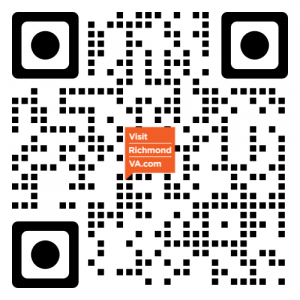 ---
Mayors Institute
The 2022 VML Mayors Institute will be held at the Richmond Downtown Marriott immediately preceding the Annual Conference beginning Saturday, October 1 and concluding the morning of Sunday, October 2.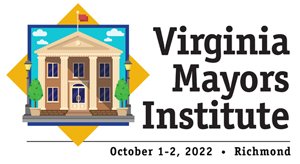 Registration and information available here >
---
About the VML Annual Conference
Each fall hundreds of local government officials, speakers and member organization representatives attend the VML Annual Conference. The conference includes:
General sessions featuring political leaders, nationally-known speakers and local government experts.
Workshop sessions on a variety of local government issues.
Business meeting focusing on the adoption of the annual VML legislative program and the election of officers for the upcoming year.
The presentation of the annual Innovation Awards recognizing excellence in local government programs.
The opportunity for networking with colleagues from across the state.
Exhibitors / Sponsors
Please be aware that all exhibit tables for the 2022 Annual Conference have been reserved. If you would like be put on the list for any that might become available, please send your request to Rob Bullington, rbullington@vml.org.
If you are interested in sponsoring the conference, please contact Rob Bullington at rbullington@vml.org.