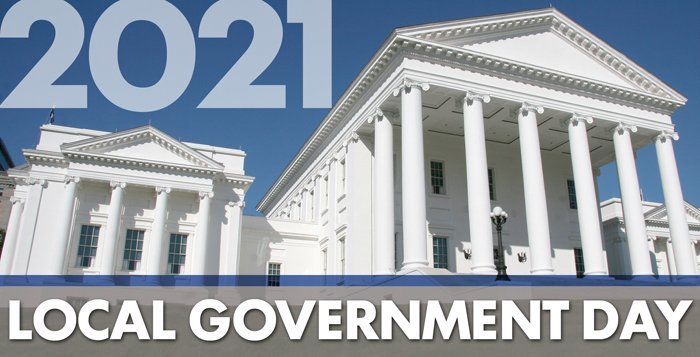 Thursday, January 28, 2021   •   9 a.m – 11 a.m.   •   Virtual Webex event
Thanks again for being part of Legislative Day last Thursday.  At this time, we're happy to be able to make available the below resources from the meeting.
---
VML, VACo, VAPDC and the Virginia Rural Center hosted the 2021 Local Government Day at 9-11 am on Thursday, January 28. This virtual event allowed local governments to advocate at the 2021 General Assembly Session.
Governor Ralph Northam kicked-off the event with his legislative agenda to strengthen Virginia's communities. Following the Governor's remarks, legislators were invited to join the discussion. Finally, VML and VACo staff provided legislative reports on the major issues facing local government in the 2021 General Assembly Session.
For information on how to reach your representatives, see the Virginia House of Delegates and the Senate of Virginia member websites. Find information about VML's positions in the 2021 Legislative Program. We will email registered attendees the 2021 VML Local Government Day Bulletin before the event.