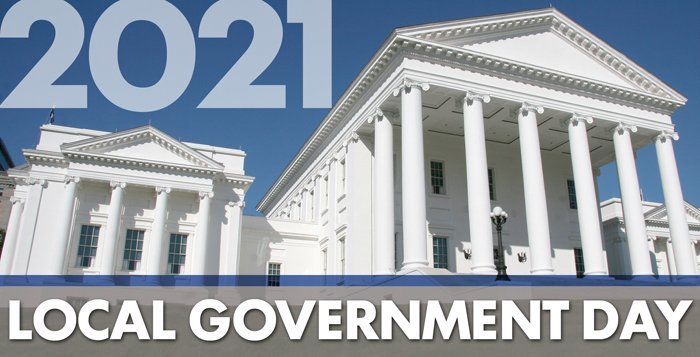 Thursday, January 28, 2021   •   9 a.m – 11 a.m.   •   Virtual Webex event
Join VML, VACo, VAPDC and the Virginia Rural Center for the 2021 Local Government Day at 9-11 am on Thursday, January 28. This is our day to advocate for local governments at the 2021 General Assembly Session.
Governor Ralph Northam will kick-off the event and we're excited to hear how the Governor's legislative agenda will strengthen Virginia's communities. Following the Governor's remarks, legislators have been invited to join the discussion. Finally, VML and VACo staff will provide legislative reports on the major issues facing local government in the 2021 General Assembly Session.
Agenda
Introductions
Governor Ralph Northam
State Legislators Roundtable
Team Legislative Reports
For information on how to reach your representatives, see the Virginia House of Delegates and the Senate of Virginia member websites. Find information about VML's positions in the 2021 Legislative Program. We will email registered attendees the 2021 VML Local Government Day Bulletin before the event.
We encourage all localities to participate in the legislative process – listen to reports about the issues and speak with your representatives about your locality's concerns.