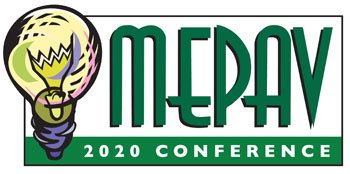 The 66th MEPAV Annual Conference will be held at the Hilton Garden Inn in Virginia Beach Oceanfront on May 20 – 22.
MEPAV Annual Conference Tentative Schedule
Wednesday, May 20, 2020
5:00-6:30 p.m. Registration
6:00-7:30 p.m. Reception – Hilton Garden Inn, Virginia Beach
Thursday, May 21, 2020
7:30-8:00 a.m. Continental Breakfast
7:30-9:00 a.m. Registration
8:00 – 11:15 a.m. Hot Topics for Public Power
12:00 p.m. Reggie Oliver Annual Golf Tournament*
6:00 – 8:00 p.m. Reggie Oliver Golf Awards Reception- Hilton Garden Inn, Virginia Beach
Friday, May 22, 2020
8:00-10:30 a.m. MEPAV Updates for Members and Associate Members
10:30 a.m. MEPAV Board meeting and Annual Business Meeting

Hotel Reservations
The host hotel is the Hilton Garden Inn, Virginia Beach Oceanfront.
Reservations can be made online using the following link:
https://hiltongardeninn.hilton.com/en/gi/groups/personalized/O/ORFBOGI-MPV-20200517/index.jhtml?WT.mc_id=POG or by calling (757) 305-9000 and providing the room block code MEPAV2020.
The deadline to reserve at the conference rate is May 1, 2020 (or when the room block sells out). Therefore, we highly recommend you reserve your rooms as soon as possible.
For those interested in staying through the Memorial Day Weekend, the hotel has extended a courtesy discounted rate Friday May 22-Sunday May 24, 2020 at the rate of $255 per night (there are a limited amount of rooms and will be first come, first served).
Reggie Oliver Golf Tournament Registration
The Reggie Oliver Golf Tournament will be held on Thursday, May 21, 2020 at the Virginia Beach National Golf Course, 2500 Tournament Drive, Virginia Beach, Virginia.Shotgun Start – 12 noon. (Golfers will be responsible for payment of their greens fees and cart, payable at the Pro Shop, the day of the tournament).
If your firm has promotional gift items (balls, tees, golf caps, umbrellas, etc.) and would like to donate prizes for the Reggie Oliver Golf Tournament Awards Reception, please contact Brian O'Dell at brian@hbgelec.com.
While there is no registration fee for the Golf Tournament, we do need you register:
https://www.vml.org/2020-reggie-oliver-golf-tournament-registration/
If you have questions regarding the conference, please feel free to contact Sandy Harrington at (804)-523-8524 or e-mail sharrington@vml.org